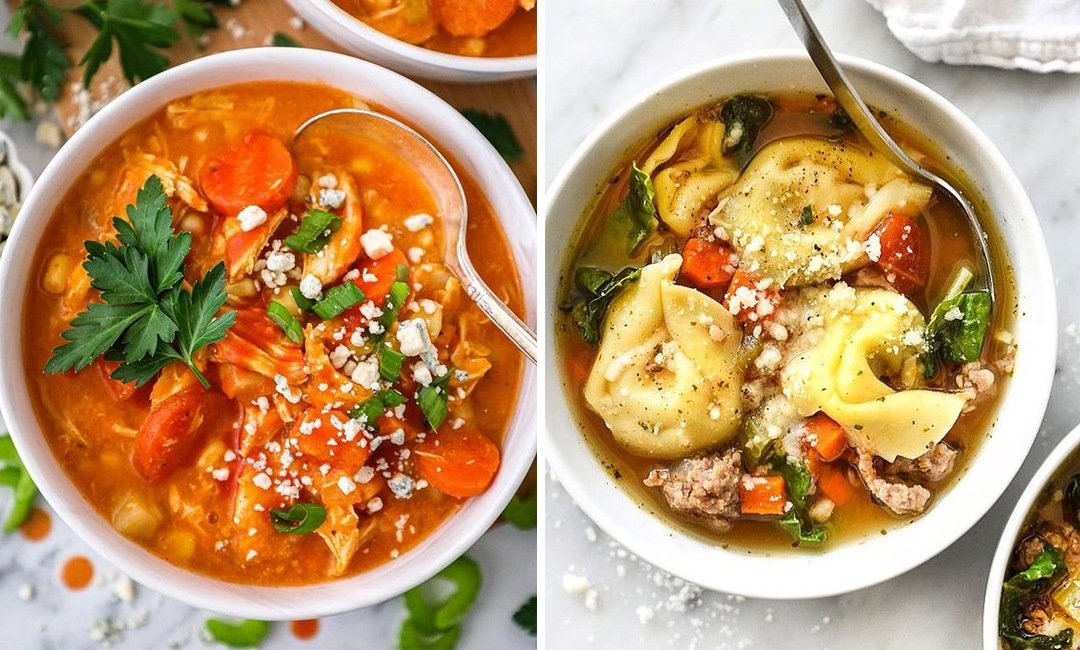 Featured photo via @kalefornia_kravings and @foodiecrush
There's something about this chilly season that makes us just want to curl up on the couch in our sweatpants and… not cook. Thankfully, our slow cookers and ready and willing to do all of the heavy lifting for us! Keep scrolling for some healthy crockpot soups from Instagram we're definitely going to be making this season. Oh, and don't forget to follow us too!
This lightened-up version doesn't contain any butter or heavy cream. The result? A tasty bowl that's only 260 calories per serving with over 20 grams of protein! Score! Check out the recipe here.
View this post on Instagram
On those extra cold and dreary days, you need something extra warm and cozy. Enter this vegetable beef soup. It's made in the slow cooker and is great for weekly meal prep and even freezing for later! Try the recipe tonight!
View this post on Instagram
Caution: this soup may become one of your favorite cold-weather go-to meals! It's packed with flavor, loaded with every veggie imaginable and it all comes together in the crockpot. Oh, it's also dairy and gluten-free, too! Check out the recipe in the caption!
View this post on Instagram
Add some spice to your soap rotation with this flavorful taco-inspired slow cooker recipe! And even better — you can totally top it with cheese and add some chips if you're feeling a little extra.
View this post on Instagram
5. Slow Cooker Tortellini Soup via @foodiecrush
This clean, herb-infused broth contains Italian sausage, herbs, tortellini and alllll the veggies. Trust us, out of all the healthy crockpot soups on this list, this is one recipe you don't want to miss.
View this post on Instagram
6. Italian Wedding Soup via @thecozycook
This versatile Italian Wedding Soup can be made on the stove top or the slow cooker! You can even make it with frozen meatballs, which moves it to the top of our list of easy comfort soups. Check out the recipe here!
View this post on Instagram
Celebrate #TacoTuesday from your kitchen with this Instant Pot recipe! Just toss all of your favorite taco ingredients in this tomato-based broth and get ready for all the leftovers.
View this post on Instagram
All you need is ten ingredients to whip up this delicious Instant Pot soup. It's creamy, rich, and pairs perfectly with a piece of fluffy bread.
View this post on Instagram
This extra-healthy recipe is packed with healthy pantry staples like lentils, canned tomatoes, and potatoes, plus celery, carrots, and onions. You can eat it any time of year, but there's something extra comforting about prepping it when it's chilly outside.
View this post on Instagram
Is your mouth watering yet? Whip up this recipe in the Instant Pot and then pile the pho with fresh basil, fresh sliced jalapenos, hoisin, sriracha, and chili garlic sauce!
View this post on Instagram
Whether you're a vegetarian or you need something new to try for #MeatlessMonday, you'll love these Healthy Plant-Based Recipes That Aren't Salads!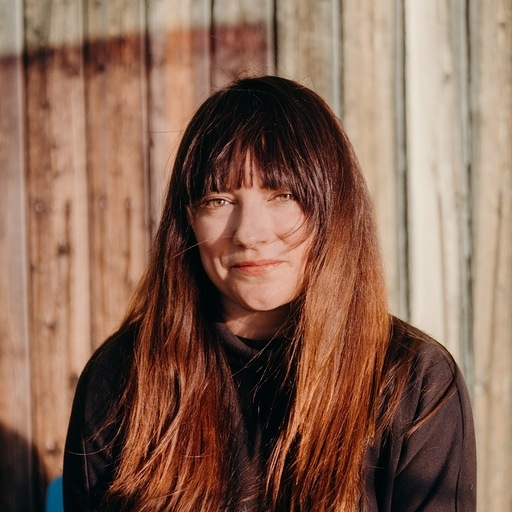 Allison is a writer, Bruce Springsteen enthusiast, and sixth-generation Texan living in Denton, Texas.