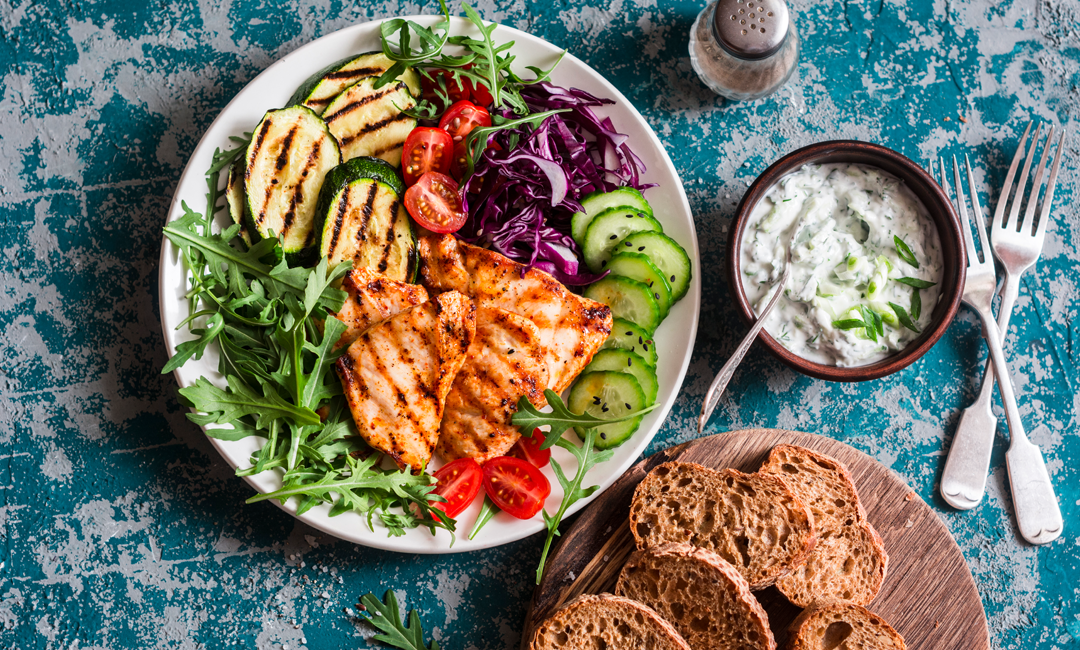 If you ask us, some diets are pretty dang ugly and not realistically doable for long-term health. Drinking and eating only liquids? Nope, don't think so. Cutting out carbs forever? Ha – that's hilarious. If you're looking for a healthy eating plan that can help you get or stick to a healthy weight, includes proper nutrition, is lifestyle-friendly and easy to follow, then you'll probably love the Mediterranean Diet.
Eat a lot: fresh veggies, fruits, whole grains, herbs, spices and healthy fats like extra olive oil.
Eat sometimes: fish, chicken, nuts, seeds, beans, potatoes, eggs, cheese and yogurt.
Don't eat a lot: red meat.
Don't eat/drink: sugary drinks, ice cream, candy, processed meat like hot dogs and sausages, and refined grains like white bread and pasta.
And wine lovers, rejoice! You can still get down on red wine, though keep it in moderation. Other non-food-related to-do's for the Mediterranean Diet include exercising 30 minutes a day (getting a daily walk in works!), no smoking and reducing stress as much as possible. Need some ideas on how to get started with the eating portion? Read on for some easy Mediterranean Diet recipes we've rounded up on Pinterest!
1. Mini Frittatas Recipe Via @FoodieCrush
First thing's first! Start your morning with these make-ahead mini frittatas via @foodiecrush!
That's right, you don't have to say goodbye to Taco Tuesday when you're on the Mediterranean Diet! Check out this recipe from the lovely @GimmeSomeOven.
3. Mediterranean Chicken Salad Via @JessicaInTheKitchen
Chickpeas, cucumber, red onion and parsley come together in one glorious dish created by @JessicaInTheKitchen.
This salad from @AllThingsHealthy is loaded with Mediterranean Diet-friendly ingredients like cucumbers, cherry tomatoes, dill, olives, feta, and of course salmon.
5. Sheet Pan Mediterranean Shrimp Via @GardenInKitchen
@GardenInKitchen's delicious recipe only takes 10 minutes!
6. Mediterranean Greek Turkey Burgers Via @FitMenCook
Our mouth's are watering at this recipe by @FitMenCook. Check out all of his easy Mediterranean Diet recipes and meal plans!
7. Easy Mediterranean Lunch Bowls Via @GlowinglyWell
Lunch never looked so good (or easy!) Check out @GlowinglyWell's other recipe Pins!
8. Mediterranean Chicken Meal Prep Bowls Via @PooksPantry
Meal prep @PooksPantry's tasty chicken bowls and bring them out for an easy and quick healthy lunch or dinner!
Looking for some meatless meals? Check out these Plant-Based Meal Prep Recipes!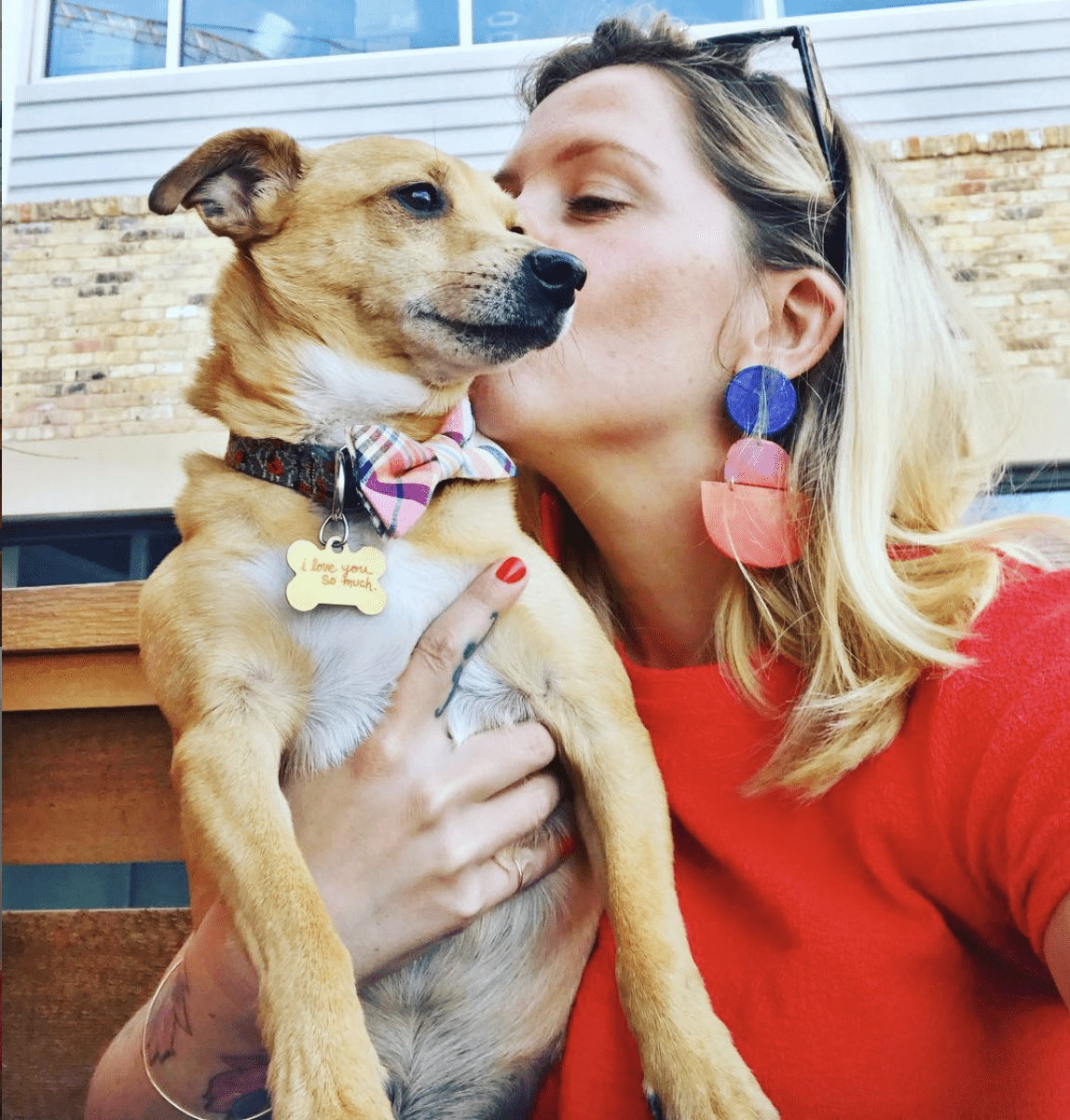 Melody Rose Rowan is the CEO + hostess with the mostess at @CuteStays. When she isn't blogging about style and interior design for her blog MustacheMelrose.com, Melody can be found renovating @MaxineTheAirstream with her husband, Scott, or playing with her two rescue dog-sons, Jake and Finn. Say hi at @mustachemelrose!