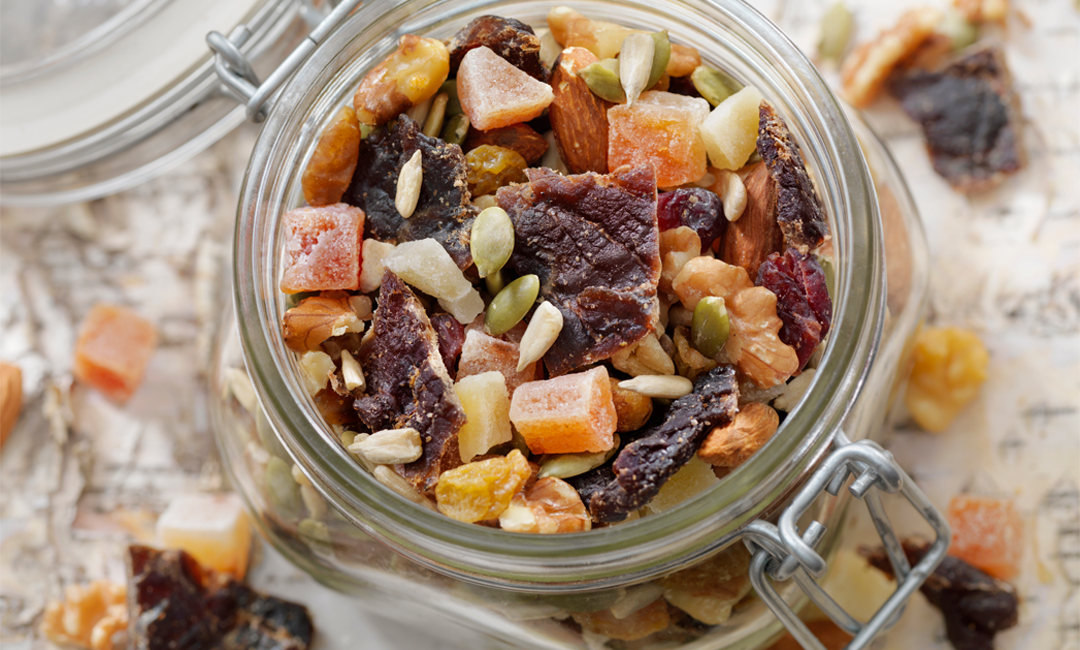 Sometimes you just wanna sit and snack on something.
This balanced blend of nuts, seeds and dried fruit is perfect for road trips or just snacking at your desk! Try the recipe for yourself!
Hitting a trail in the AM? Prep this delicious breakfast blend of nuts, coconut flakes and dried berries. You can also use it as a topping for yogurt or oatmeal! Save the recipe here.
Switch things up with this tropical-inspired mix of dried mangoes and pineapple, nuts, coconut and more. Bookmark the recipe and get ready for lots of good snacking on the go.
Not so much into the sweet mixes? Try this savory blend instead! Start with whatever combination of nuts that you like, and then follow the recipe for a tasty Cajin-inspired treat.
Trail mix with chocolate?! Yes please! This recipe contains real nuts (none of those sugary, canola oil-covered morsels from the grocery store) for a healthy trail mix you'll actually wanna eat. Try the recipe today!
Made with freeze-dried strawberries and dark chocolate chunks, this healthy trail mix will make the perfect snack recipe for life on the run. Test-drive the recipe for your next road trip!
Sigh… is there anything a crockpot can't do?! Up your energy with this gluten-free and paleo recipe — just toss the ingredients into a slow cooker and voila!
An addictive blend of roasted nuts, sweet mango, dried cherries and curry seasonings, this Mango Curry Trail Mix is perfect for parties or on-the-go snacking! Check out the recipe here.
Everyone should have a few healthy trail mix recipes at their disposal. Bookmark these recipes so you'll always have some wholesome snacks around!
Trail mix that tastes like apple pie? Sign. Us. Up. Whip up this tasty mix in minutes with just four ingredients! Peep the recipe here.
Ready to bookmark some more healthy recipes? Try these delicious avocado recipes in celebration of National Avocado Day!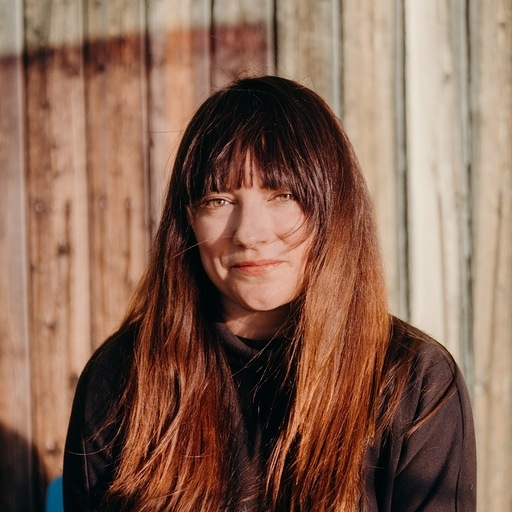 Allison is a writer, Bruce Springsteen enthusiast, and sixth-generation Texan living in Denton, Texas.