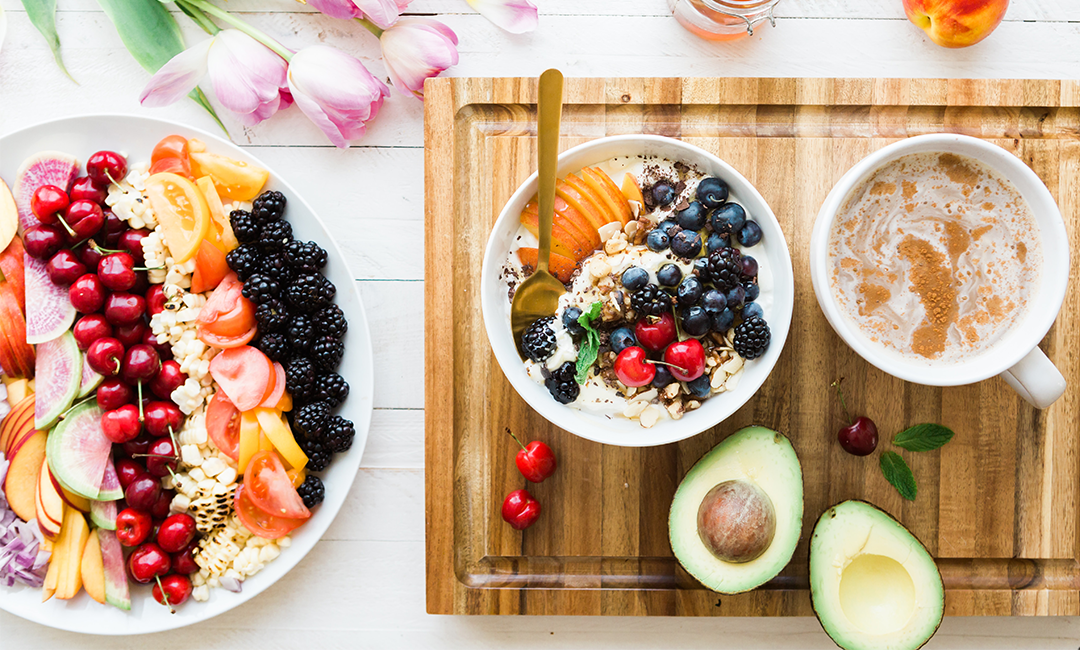 Did you know that Better Breakfast Month is a thing? Well, it totally is and we're going to challenge ourselves to make a healthy, delicious breakfast every single morning in September to celebrate. So buy up all the eggs, add a couple more avocados to your cart and embrace Better Breakfast Month with these 5 recipes we found on Instagram.
1. Butternut Squash Toast
View this post on Instagram

RECIPE
1. Slice butternut squash into toast form. Season with coconut oil and cinnamon. Roast 400 F in the oven for 20-25 minutes depending on thickness.
2. Boil egg for 6 minutes and 40 seconds.
3. Add sliced strawberries, yogurt of choice, pumpkin seeds, CBD hemp seeds and almond butter.
4. Slice up avocado and sprinkle with Trader Joe's Everything Seasoning.
2. Cinnamon Apple Pie Chia Pudding
View this post on Instagram

RECIPE
Chia pudding
5 tbsp chia seeds
1/2 cup coconut milk
1/2 cup almond milk
1/3 cup unsweetened apple sauce
1 tbsp maple syrup
Sautéed apples
1 tbsp coconut oil
2 apples, peeled and cut into cubes
2 tbsp maple syrup
1/2 tsp cinnamon 1 tsp vanilla extract
1. Whisk all the chia pudding ingredients together in a bowl. Place in the fridge to set for at least an hour or overnight.
2. Heat the coconut oil in a pan on medium-high heat. Add the apples, maple syrup and cinnamon and mix everything together letting cook for 2 minutes.
3. Reduce the heat to medium and let cook another 5-6 minutes, stirring often until the apples are soft, then remove from heat and let cool.
4. Layer the chia pudding and apples in small jars or in a bowl and enjoy.
3. Loaded Grain Free Everything Bagels
View this post on Instagram

Load up a grain-free bagel (get the recipe to make your own here!) with dairy-free chive spread, mashed avocado, wild-caught smoked salmon, pickled red onion and fresh parsley.
4. North Carolina Sweet Potato Protein Bowl
View this post on Instagram
1. Mash a pre-prepared sweet potato in a small pot
2. Add 1/2 cup of almond milk, 1 tbsp of coconut flour, cinnamon, and vanilla extract
3. Once everything is mixed and heated, turn off the stove and add 1/2 scoop of protein powder
4. Top with cacao nibs, coconut flakes, and almond butter
5. Lime Marinated Kale Burrito Bowls
View this post on Instagram
Get the full recipe here!
Now that you're all fueled up, use these 5 Sneaky Ways to Sneak Exercise Into Your Day.
Featured image by Brooke Lark for Unsplash