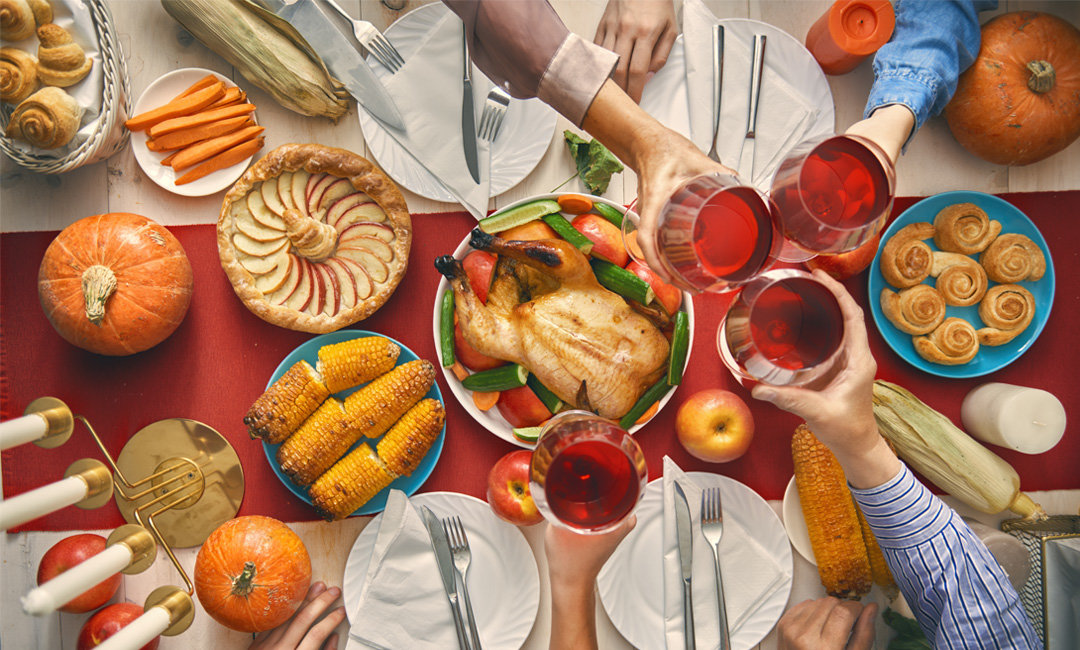 If you're like us, you love Thanksgiving because it's a time to reflect on everything good going on in your world, and a time to catch up with friends and family over a fantastic Thanksgiving dinner. Another reason you might be like us? You just can't help yourself when homemade stuffing, mashed potatoes and pecan pie are laid out on the table. If you don't want to totally derail your fitness and health progress, fill up on some healthy Thanksgiving sides rather than losing yourself in pie.
1. Sourdough-Cranberry-Apple Stuffing
This mouthwatering stuffing alternative is a great option if you're Paleo or on Whole 30, but still want that hint of stuffing on your Thanksgiving plate. Get the recipe here.
2. Paleo Sweet Potato Sausage Stuffing
This is another delicious dish for gluten-free and grain-free friends to enjoy. The sausage and sage combo will be a hit at the Thanksgiving table. Get the recipe here.
3. Roasted Root Veggies
You can never go wrong with a big ol' serving of root veggies. Stick to a healthier oil option such as extra virgin olive oil and add your favorite spices. Get the recipe in the caption below!
4. Roasted Brussels Sprouts
A little bit of maple syrup goes a long way. These Brussels are the perfect amount of sweet and crispy on the outside, and warm and soft on the inside. Get the recipe in the caption below!
5. Harvest Kale Salad
Boring salads, be gone! Kale gets a kick of butternut squash and pomegranate and pumpkin seeds in this colorful dish. Get the recipe here.
6. Everything Bagel Cauliflower Casserole
We'd seriously consider passing on mom's potatoes in favor of this drool-inducing dish! Bonus: You can get all the ingredients for cheap at your local Trader Joe's. Get the recipe here.
7. Clean Green Bean Casserole
If you ask us, it's not Thanksgiving if you don't serve Green Bean Casserole. Opt for this clean Paleo and Vegan version instead of your usual. Trust us, you won't miss the calories. Get the recipe here.
Looking for more waist-friendly recipes? Check out these Healthy Meal Prep Recipes for Fall.