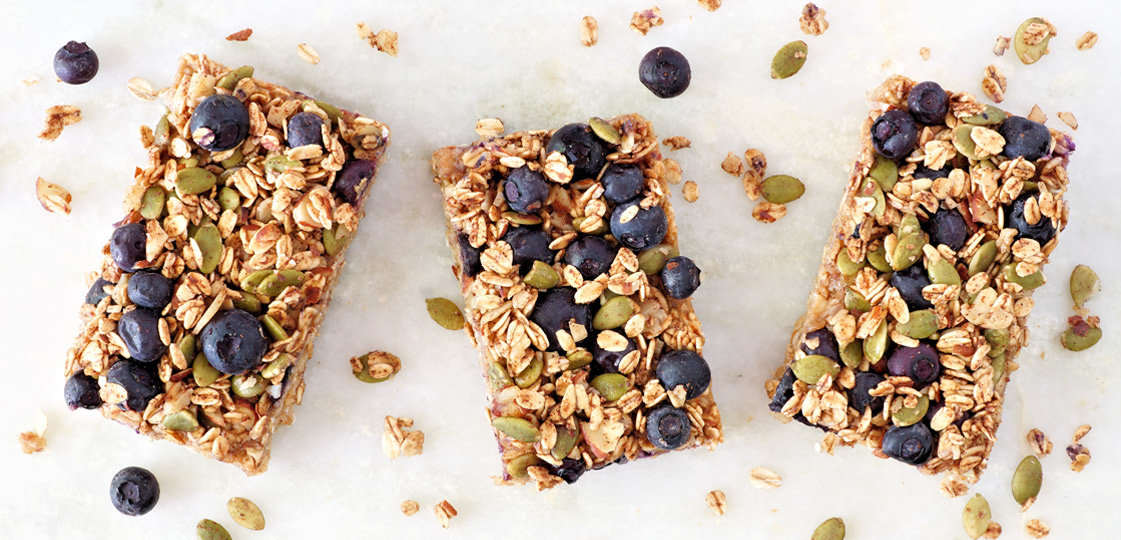 Excited to hit the open road and embark on a road trip? If you're anything like us, you love packing up the car, blasting some tunes and driving. Sure flying is great, but for us, there's nothing like a road trip with a few good friends. The other key to a good road trip? Road trip snacks! Keep reading to view a few of our favorite road trip snacks that won't derail your healthy lifestyle. Bon voyage and bon appetit!
1. Crispy Roast Chickpeas
These roasted chickpeas will kick that crunchy craving and they taste great!
2. Fruit Salad
Fruit is always a good choice for a healthy road trip snack. Pack a cooler with a few ice packs, mix up some of your favorite fruit and boom—you've got a healthy, tasty and refreshing snack while cruising along the highway.
3. Greek yogurt
Individual sized greek yogurt cups are a fantastic snack to bring on the road. Stick to the higher fat (it will keep you full a little longer) and least amount of sugar as possible.
4. RXBAR
Another easy snack to bring on the road. Grab your favorite flavors and you've got a healthy, convenient snack!
5. Protein Balls
Whip up these easy to make protein balls the night before your trip. They'll help you avoid those unhealthy chocolate bars at the gas station!
6. Oat Bran Lemon Poppyseed Muffins
These muffins are a much better option than those served at Dunkin' Donuts. Not a fan of poppyseed? Mix up the recipe with ingredients you like!
7. Jerky
There's nothing better than some tasty jerky! Look for options low in sodium, or better yet, make your own healthy, low sodium beef jerky at home before the big trip.
8. Nuts
Nuts are a car-friendly option. They're also a tasty and healthy fat source to munch on while you're road-trippin'. If you have a sweet tooth, toss some dark chocolate into the mix.
Looking for more healthy recipes? Check out these 6 Meal Prep Recipes to Spice Up Your Week.