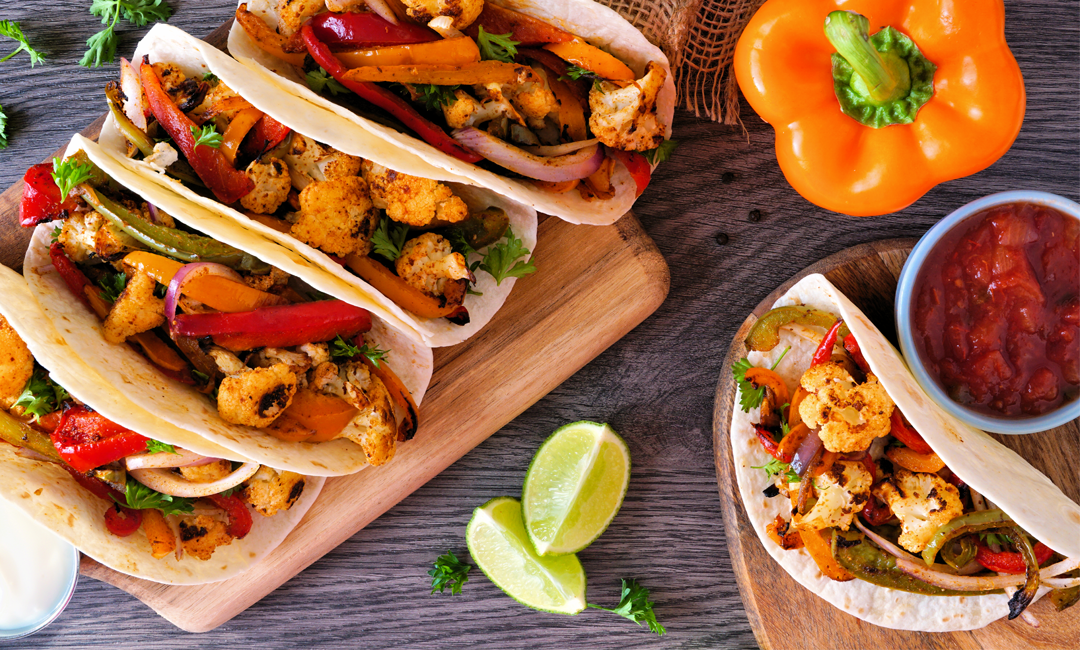 Salads are great and all, but sometimes you just want some good recipes that are a little more filling. However, that doesn't mean it can't be nutritious! If you're wanting to tap the brakes on salads but still keep it plant-based, you're in luck! Keep scrolling for some healthy plant-based recipes that will keep your stomach *and* taste buds happy. Follow us on Pinterest for more recipes and workouts!
This easy vegetarian tacos recipe is filled with roasted cauliflower, roasted sweet potatoes, black beans and topped with vegan chipotle lime cashew crema. Even better, it can be whipped together in less than an hour!
This comforting coconut curry tofu is packed with vegetables, protein and tons of flavor. Make it for your next meal prep and enjoy those leftovers! (We all know Thai food tastes even better the next day!)
If you require a little spice with your healthy plant-based meals, this is the recipe for you! Make these pinwheels for a socially-distanced party snack or a make-ahead lunch!
Greek olive pesto, marinated feta, fried zucchini… our mouths are watering just typing this. This plant-based recipe is salty, cheesy and just a little sweet from the olives. All in all, a perfect recipe.
Searching for some healthy plant-based recipes that count as comfort food? This hearty Thai peanut ramen contains a simple veggie broth and coconut milk combination. You can even swap out the noodles for something else if you'd like to experiment!
That Taco Bell craving can be hard to kick. So the next time you're considering fast food, skip the drive-thru and test drive this vegan recipe instead!
Roasted cauliflower, creamy dairy-free tzatziki, warm flatbread — are you drooling yet? This recipe is also very easy to put together — while the cauliflower marinates, prep the tzatziki and chop the veggies, so all you have to do is pop the cauliflower in the oven before serving.
There are a lot of pretty healthy plant-based recipes out there. But this one takes the cake. Just a word of warning, you'll definitely have to share this recipe after you've posted your plate on your IG stories!
These tasty mini flatbreads can be served as an appetizer, breakfast or snack — there's no inappropriate time to enjoy flatbread, after all!
You can prep this gluten-free polenta recipe in *fifteen* minutes! Plus, it's amazingly versatile —just toss in whatever veggies you like!
So, are you ready to improve your smoothie game? Here are allll the smoothie recipes to try this season!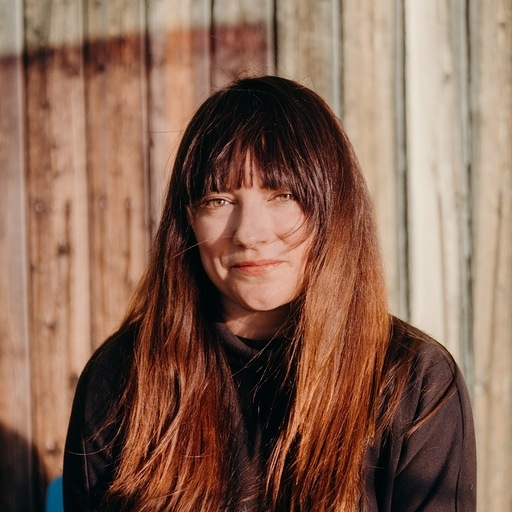 Allison is a writer, Bruce Springsteen enthusiast, and sixth-generation Texan living in Denton, Texas.