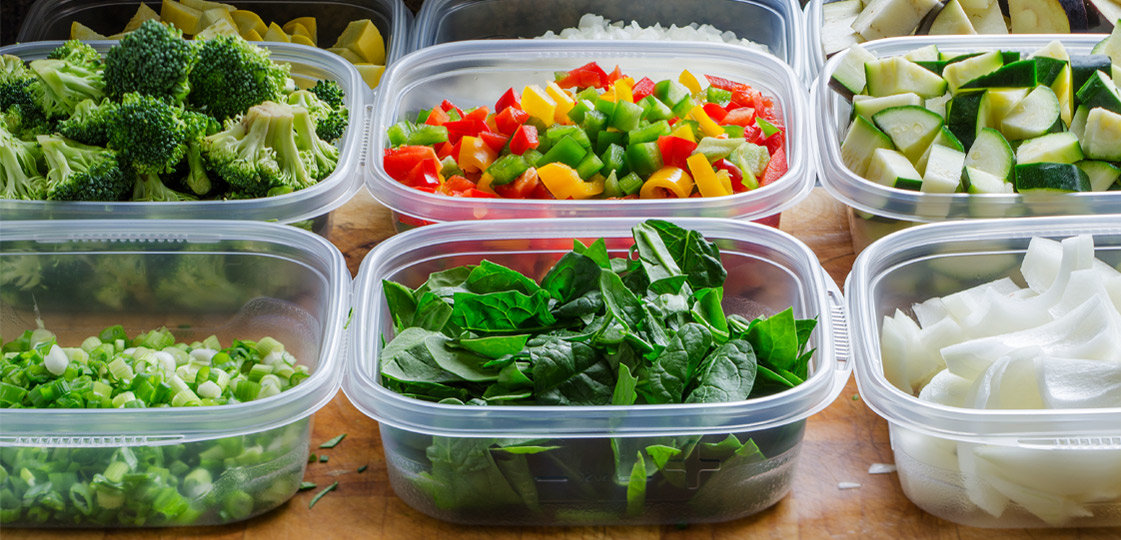 Meal prepping is essential in helping us get a head start on a healthy week. Whether you're new to the world of meal prepping and looking for a place to start, or you're a seasoned meal prep vet looking for some new ideas, we think you'll like our picks below. We've rounded up 6 fresh and healthy meal prep recipes that will help mix up your routine or kickstart a new lifestyle change.
1. GRILLED CHICKEN, BROWN RICE, BROCCOLINI & BUTTERNUT BENTO
Keep it easy yet tasty with this combo of a healthy protein, carbs, greens and fruit.
2. Buffalo Chicken Burrito Bowls
So easy. So delicious. Cook everything in bulk and simply store them in separate containers for the week. Recipe here.
3. Orange Chicken Meatballs
Add some flavor to your meal prep with a classic take-out twist. Recipe here.
4. Chicken & Shrimp Kabobs
Get creative with these kabobs by switching out different veggie, carb and protein options.
5. Veggie Egg Muffins
If you find it hard to fit in breakfast in the morning, try these make-ahead egg muffins. Just toss them in the microwave and you're good to go! Recipe here.
6. Breakfast Tacos
How good do these breakfast tacos look?! These are another tasty and fast breakfast option for when you're rushing out the door. Recipe here.
Hungry for more recipes? Check out these 7 Quick and Healthy Breakfast Ideas.