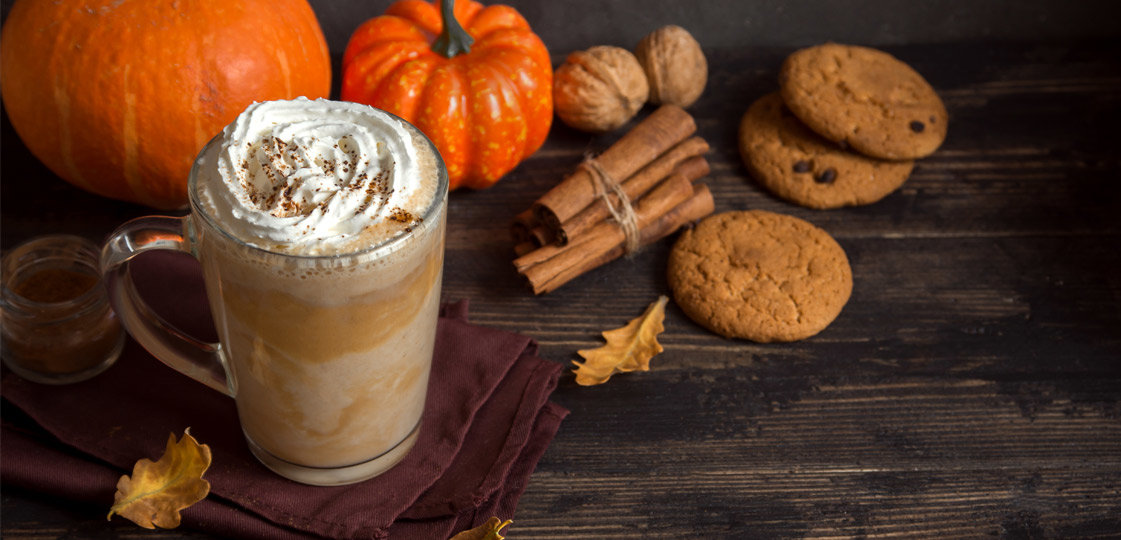 Are you one of those people counting down the minutes until it's socially acceptable to indulge in everything pumpkin spice? We don't blame you. And we're already getting our fair share. We've rounded up some tasty and healthy pumpkin spice recipes that will allow you to get your fix without tossing your fitness goals out the window. Enjoy!
1. PUMPKIN SPICE QUINOA MUFFINS
Her caption says it all. 59 ingredients for a pumpkin spice muffin at Starbucks? That's a sure fire way to fall of the rails! Make your own, just as delicious pumpkin spice muffins and enjoy them without the guilt.
2. PERFECT PUMPKIN SQUARES
Mmmm, these taste even better than they look in the picture! The best part is you can get creative with the toppings. Not feeling chocolate? Try some natural peanut butter instead.
3. PUMPKIN SPICE PORRIDGE
This savory pumpkin spice porridge from Low Carb Maven is the perfect Keto-friendly way to warm up on a chilly fall morning! Follow Low Carb Maven for more of her delicious recipes.
4. PROTEIN PUMPKIN SPICE DRINK
Looking to replace that pumpkin spice latte from Starbucks? Check out this delicious, homemade pumpkin spice drink that can be made cold or hot, without all of the added sugar. Add a scoop of protein to make sure you're hitting those daily protein goals!
5. PUMPKIN PROTEIN PANCAKES
Because who doesn't love pancakes? Fellow pumpkin spice-aholics will love the extra fall flavor. Top with your favorite pancake toppings and you've got yourself a tasty meal or snack!
6. PUMPKIN SPICE CRUMBLE SQUARES
These pumpkin spice crumble squares are a gluten-free and guilt-free snack that you can enjoy just about anywhere. Pack a few up for treats at the office instead of running to the vending machine.
Looking for more recipes? Check out 6 Meal Prep Recipes to Spice Up Your Week!