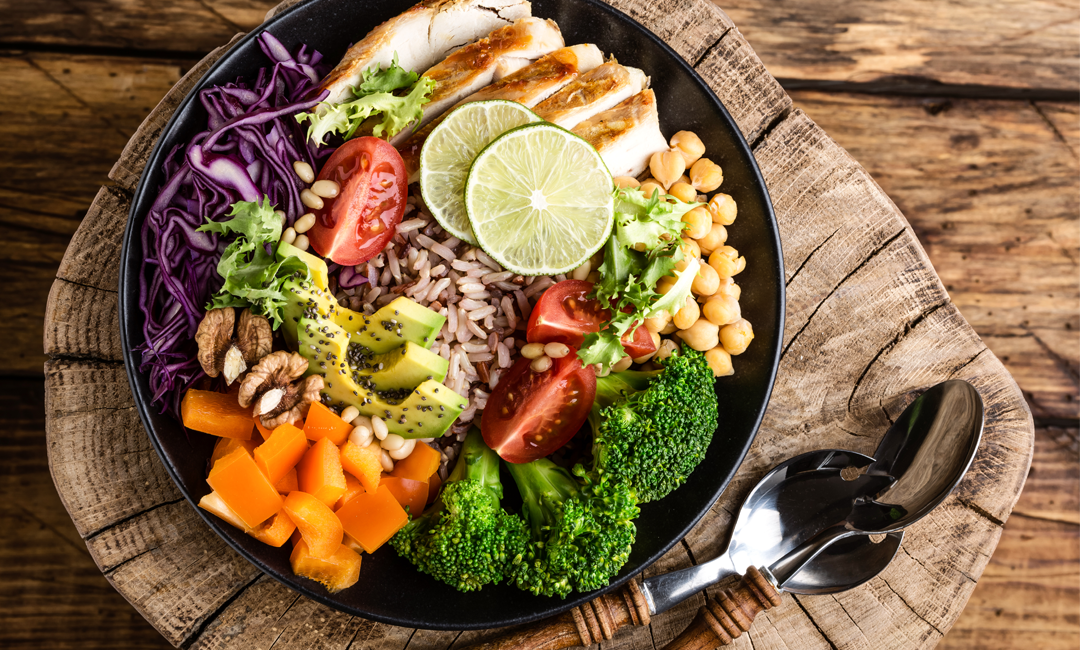 Tired of cooking the same meals week after week? Have your go-to healthy meal prep recipes lost that loving feeling? It might be time to put yourself out there and try new things, friends. Thankfully there are some super crafty food bloggers on Pinterest with a cure for our ailment! From salsa verde chicken burrito bowls and Cuban black bean grain bowls to vegan chickpea broccoli bowls and sesame salmon avocado bowls, read on for some crazy delicious and healthy buddha bowls you can put on the table tonight!
'Tis the season for this healthy buddha bowl packed with nutritious fall ingredients like crispy brussels sprouts and sweet potatoes. Recipe here!
Allow us to introduce you to another (delicious) reason you should invest in an instant pot. (Psst… you can also use a slow cooker.) This Whole 30 and Keto-friendly dish comes together quickly after a little prep work. Recipe here!
3. Caribean Quinoa and Beans Bowl Via @AfricanBites
This ridiculously tasty dish made with quinoa and red kidney beans is somehow under 300 calories per serving. Recipe here!
4. Rainbow Buddha Bowls Via @TwoSpoons
This dish is almost too gorgeous and colorful to eat… almost. Recipe here!
Chickpeas, broccoli and lemon tahini dressing come together in one glorious mix that will make your tastebuds dance. Recipe here!
If you want all the burger without all the buns, check out this super tasty dish made with ground beef and a super yummy special sauce. Recipe here!
7. The Vegan Buddha Bowl Via @WellandFull
This fresh, protein and veggie-packed buddha bowl will surely become a regular on your Meatless Monday menu. Recipe here!
The secret to tofu you actually enjoy eating is making it super crispy… and drizzling it with a creamy peanut sauce. Recipe here!
9. Mediterranean Couscous Bowls Via @ACoupleCooks
This simple recipe walks you through cooking couscous or swapping it out for a gluten-free alternative like brown rice or quinoa. Recipe here!
10. Sesame Salmon Avocado Bowls Via @MarisaMoore
Salmon, rice and avocado are always a yes, please for us. Get this sushi-inspired recipe here!
We've never met a poke bowl we didn't like. You too? You're going to LOVE this recipe made with fresh salmon, shelled edamame, shredded carrots and cucumber. Recipe here!
12. California Roll Bowl Via @SimplyLaKita
Stay on the sushi train with this super yummy recipe lightened up with cauliflower rice. Recipe here!
13. Cottage Cheese Crab Bowl Via @BudgetBytes
Okay, this recipe looks crazy easy to make – perfect for lunch or a light dinner! Bonus: It's high in protein but low in calories and carbs. Recipe here!
14. Cuban Black Bean Grain Bowl Via @SweetandSorrel
This healthy buddha bowl had us at baked plantains black beans and cilantro. Recipe here!
According to the name of this dish, we saved the best for last! Sauerkraut, micro greens, watermelon radish and turmeric tahini make this an incredibly delicious and healthy buddha bowl. Recipe here!
Hungry for more healthy recipes? Check out these Healthy Pumpkin Recipes to Make This Season.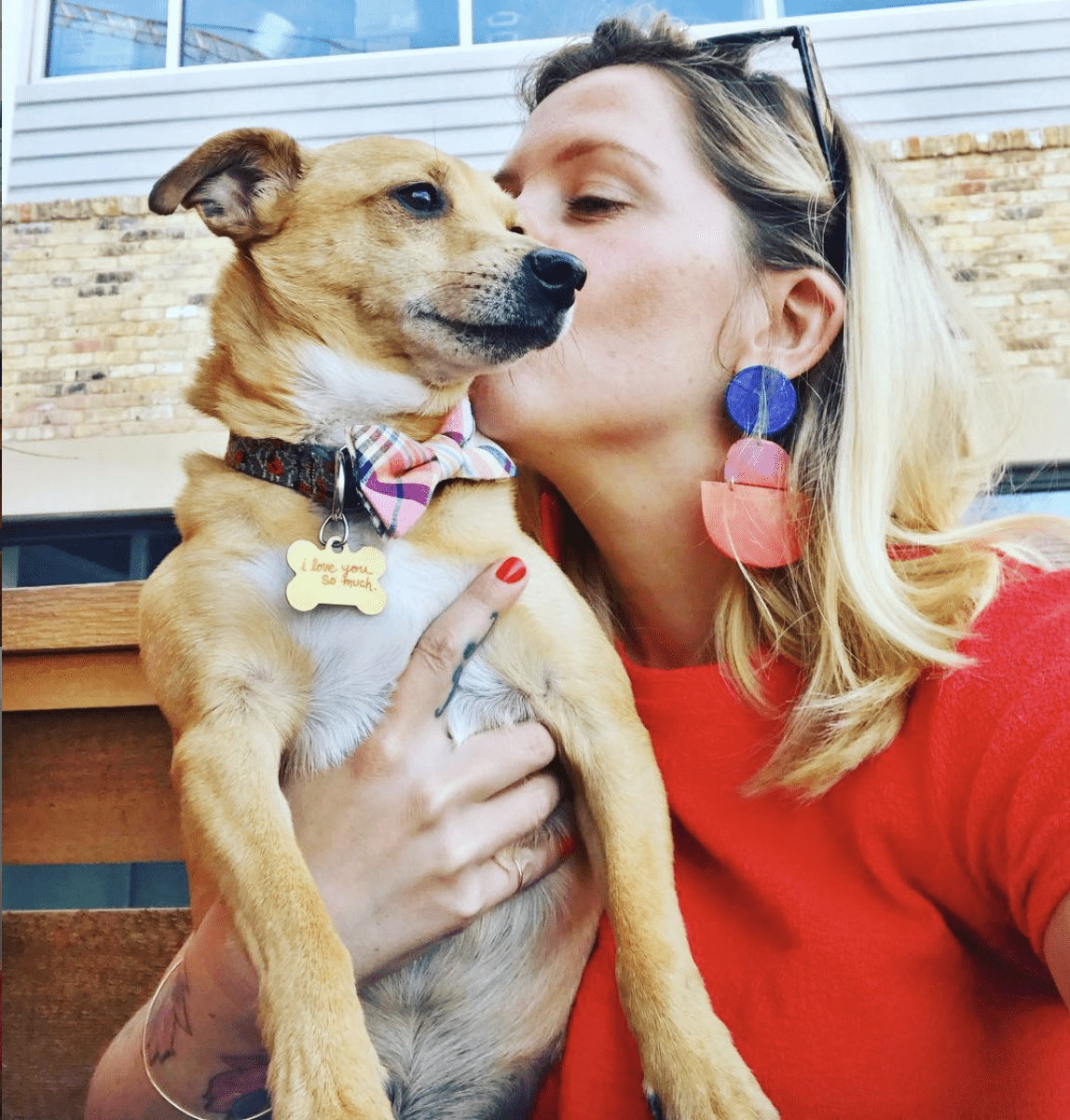 Melody Rose Rowan is the CEO + hostess with the mostess at @CuteStays. When she isn't blogging about style and interior design for her blog MustacheMelrose.com, Melody can be found renovating @MaxineTheAirstream with her husband, Scott, or playing with her two rescue dog-sons, Jake and Finn. Say hi at @mustachemelrose!