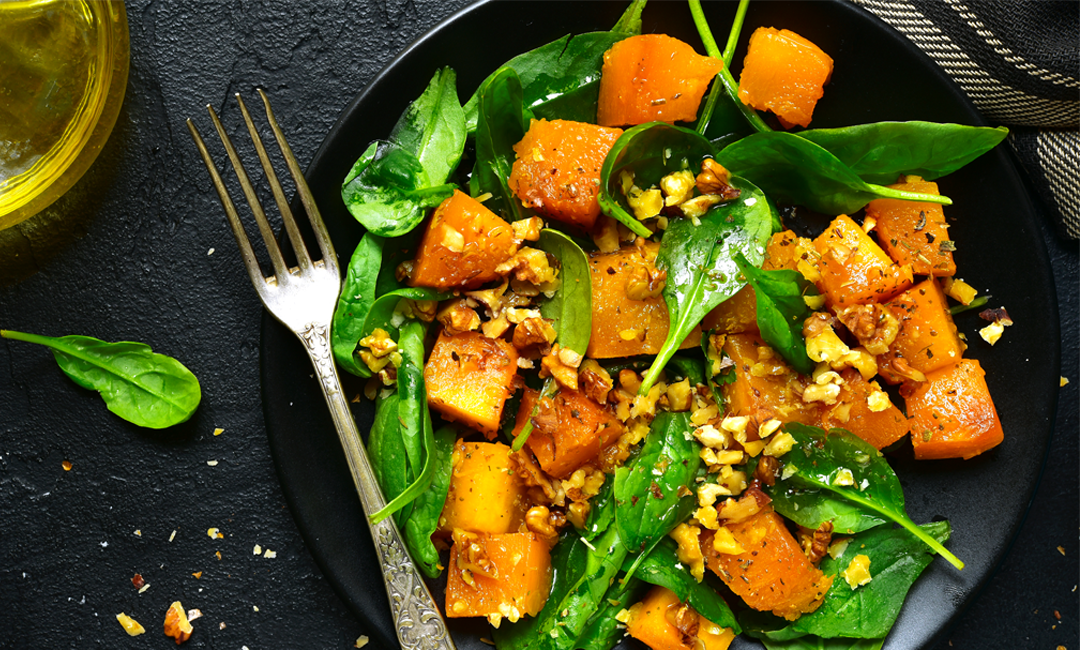 Sweater weather, comfy activewear, spooky movies, and all things pumpkin — our favorite season has arrived! And if you're searching for some delicious ways to enjoy pumpkin without going completely off the rails, we have good news for ya! We've rounded up some of our favorite healthy pumpkin recipes to make this season! Scroll down to bookmark some favorites that we've caught on Pinterest.
1. Lebanese Pumpkin Hummus
This isn't *technically* hummus (there are no chickpeas to be found), but it's still just as creamy and tasty! Oh, and a cinch to make. Test it for yourself with the recipe via Lazy Cat Kitchen!
2. Pumpkin Muffins with Cinnamon Crumble
Make these yummy (and kid-approved) muffins for an easy snack, healthy breakfast on the go, or as a dessert for your next fall gathering. Check out the recipe from Our Oily House!
3. Pumpkin Smoothie Bowl
Think of this smoothie bowl as an autumnal blank slate — you can create one that looks just like the recipe from Coconut Bowls, or you can customize it with whatever toppings you like!
4. Pumpkin Bread with Maple Glaze
This healthy pumpkin bread recipe is loaded with pumpkin spices and puree and naturally sweetened with pure maple syrup. Bookmark the recipe from Ambitious Kitchen for Halloween and Thanksgiving!
5. Pumpkin Pie Overnight Oats
If you enjoy pumpkin flavors but don't want to overdo it, this overnight oats recipe from One Balanced Life is a great way to satisfy that craving!
6. Vegan Pumpkin Pancakes
These fluffy pumpkin pancakes check all of our breakfast boxes: they're easy, ready in 10 minutes, and even vegan and gluten-free! Add this recipe from The Banana Diaries to your recipe book, stat!
7. Roast Pumpkin Salad Recipe
With creamy goat cheese, crispy roasted pumpkin, and other earthy flavors, this salad from The Cooking Collective easily stands alone as its own meal.
8. Thai Coconut Pumpkin Soup
This Thai coconut pumpkin soup recipe from Our Nourishing Table is gluten-free, dairy-free, and plant-based, with only *six* ingredients!
9. Pumpkin Baked Oatmeal Cups
Not only are these pumpkin baked oatmeal cups fall-forward, but they're also healthy *and* easy to whip together. Check out the recipe from Sally's Baking Addiction and taste for yourself!
10. Healthy Low-Calorie Pumpkin Spice Latte
When the PSL craving hits and you don't wanna go into a sugar overload, it's important to have this recipe from Skinny Fitalicious in your collection of healthy pumpkin recipes.
Make sure to maintain your meal prepping streak this season! We've assembled some macros meal prep recipes to keep your routine fun and tasty.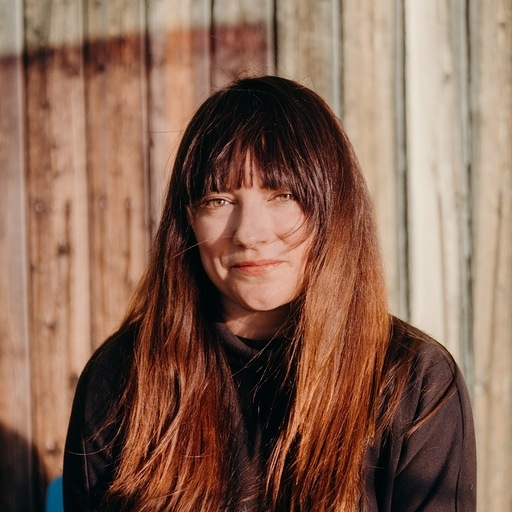 Allison is a writer, Bruce Springsteen enthusiast, and sixth-generation Texan living in Denton, Texas.