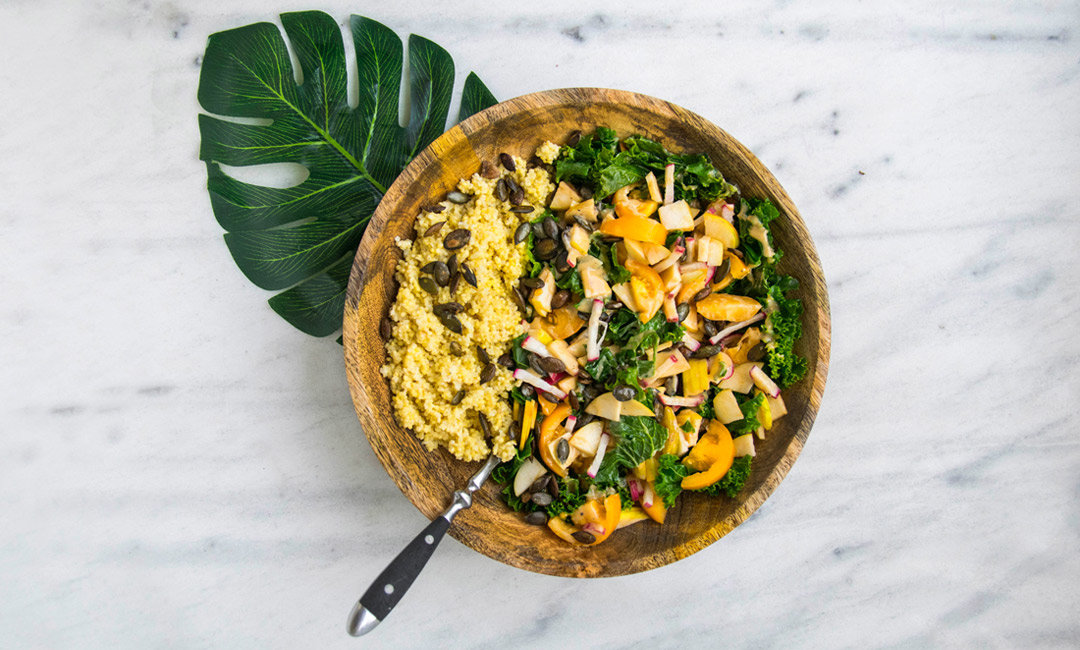 Autumn isn't just about our precious pumpkin concoctions. It also means the arrival of sweater weather, football season and dishes that you just want to enjoy on the couch with a blanket. But before we get crazy with our favorite comfort foods and Netflix queues, it's important to incorporate some healthy recipes into the rotation. And if you're of the meal prepping persuasion, you're in the right spot. Scroll on for some of our favorite healthy recipes we'll be enjoying everywhere from our couches to the office.
Think of this healthy recipe as a perfectly fine excuse to eat all of your favorite Mexican food toppings. Just pop all of the ingredients in the Instant Pot (or if you'd prefer to simmer over the stove… it's up to you), and it's pretty safe to say you'll have the BEST lunch at the office. (via Pinch Of Yum)
There's something about fall that makes roasted vegetables taste *so* much better. Round up your favorite in-season veggies and enjoy over a bed of brown rice, pumpkin hummus or just on their own with a little sweet dressing drizzle. (via Simply Scratch)
Whether it's Meatless Monday, you're a full-time vegetarian or you just need a healthy side dish, this casserole is the winner. This dish is heavy on corn, beans and squash (also known as the "three sisters", predominant crops planted by Indigenous people) with a little added spice to keep your attention all week. (via Simply Recipes) 
For those of us that require as much pumpkin as possible, it all starts with breakfast. Cinnamon apples make everything better *and* the recipe can even be converted to make the paleo-friendly waffles into pancakes. (via Mad About Food) 
FYI—these aren't the brussels sprouts that you refused to eat as a child. Paired with bacon, spices and a slightly-sweet cranberry balsamic, this chopped salad will definitely change your mind about this misunderstood veggie. (via Bridging Herstory) 
Is there anything better than chili on a cool day? We think not. This pumpkin-infused recipe will definitely bring you all the warm, fuzzy feelings of fall and thanks to our Instant Pot, it's a cinch to make. (via Real Food Whole Life)
Pasta is always a good idea. And when you're keeping it in-season with some tasty roasted veggies and a delicious vegan poppy seed dressing, it becomes a no-brainer. (via Rabbit and Wolves) 
Meal prep friendly *and* only one pot to wash? Sounds like a genius move to us! This recipe barely takes a half hour to prepare and is slightly sweet enough to curb those sugar cravings. (via I Heart Naptime) 
Whether you're beating that dreaded seasonal cold or just love the nostalgia, chicken soup always manages to get the job done. And even if cauliflower isn't really your thing… you're going to like this. (via Eat Well 101) 
Eggy, cheesy, bready and… healthy! It's true—if you're looking for an acceptable way to incorporate kale into your rotation this season, this recipe will definitely kick start that kale love. (via The Endless Meal) 
Chicken Tikka Masala is just one of those dishes that should be enjoyed all year long, but it's just especially satisfying in the cooler months. This Instant Pot recipe checks all of our boxes for cravings and it's a cinch to prep. (via The Foodie And The Fix) 
The secret to loving spaghetti squash is that you have to have a BOMB sauce. This recipe totally gets it—with fire-roasted tomatoes, cashews and just a handful of other simple ingredients. Voila. Now you love spaghetti squash. (via Hummusapien)
We know, we know. Meal prepping granola? But hear us out… making an insanely good granola will make your meals for the week so much easier. Sprinkle it on toast, stir it in with your overnight oats… or just eat it straight when hunger strikes at work. (via Bon Appétit) 
If you struggle with ignoring all of those delicious baked goods while you're in line for your PSL, this is the recipe for you. This seasonal recipe will satisfy your sweet tooth without all of that yucky refined sugar, grain, gluten and dairy. (via Rachel Mansfeld) 
Forgot to prep for the week? Time is definitely on your side with this protein-packed recipe. This Instant Pot concoction is ready in 5 minutes (yep, you read that right), and loaded up with enough protein to keep your stomach from growling in the office. Oh, and you just can't go wrong with macaroni and cheese… ever. (via Fit Foodie Finds) 
Looking for more recipes? Check out these 6 Meal Prep Recipes to Spice Up Your Week.
Featured photo by Jo Sonn on Unsplash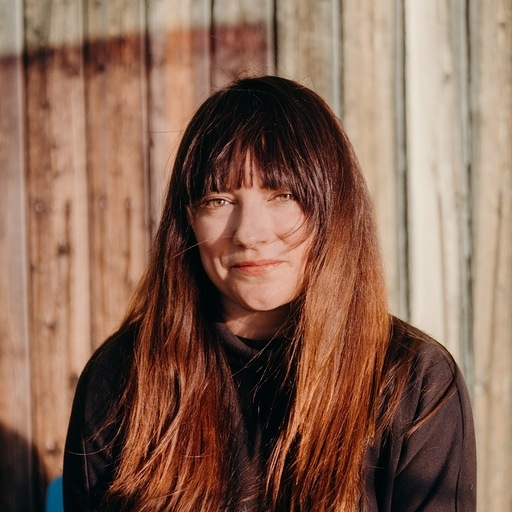 Allison is a writer, Bruce Springsteen enthusiast, and sixth-generation Texan living in Denton, Texas.