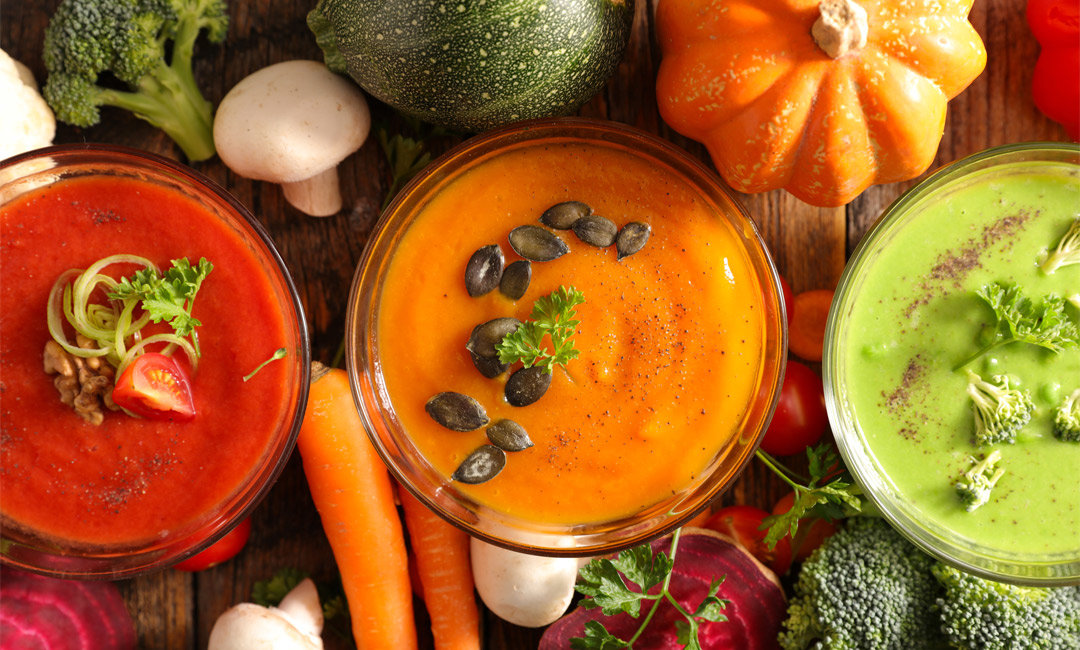 There is nothing quite like a hot, hearty bowl of soup to warm you up during the cold winter months. The best part about it? There are so many tasty recipes you can whip together with so many different combinations of ingredients. What's even better is that you can load these soups up with the important nutrients you need to fuel your body, all while keeping things warm and tasty. We did some digging, found some recipes, taste-tested them and decided to share them with you all. Enjoy!
1. Skinny Chicken Fajita Soup
If you're a fan of chicken fajitas, we promise you are going to love this soup. It offers you the same appeal as your favorite dish just in a different form. Bonus: It is LOADED with healthy micro and macronutrients. The recipe includes healthy carbs, but it can also be put together with a low carb option. Give it a try and let us know what you think!
2. Turmeric Lentil Soup
This one is an absolute gem. It is loaded with protein and fiber which your body will love you for. It also has great anti-inflammatory properties because of the active component in turmeric called Curcumin. It is a great meal prep idea as well. All in all, it's one of our favorite soups on this list because of the health benefits, and it also tastes great!
3. Instant Pot Taco Soup
This recipe is the perfect way to break in that new instant pot you received over the holidays. It's a simple to follow recipe that will surely be a hit among anyone you decide to share it with… though we won't blame you if you want to keep it all for yourself.
4. Cheesy Leek and Potato Soup
This soup is absolutely delicious. The cheesy cashew cream sauce is made from a tasty and healthy list of ingredients instead of using a block of cheese. It contains apple cider vinegar, which is great for gut health, and it also has healthy fats in the pumpkin seeds and coconut oil. Give it a try!
5. White Chicken Chili with Poblano Peppers
This hearty soup is jam packed with protein, but has a nice little kick to it to make things a little more interesting. It has a unique flavor due to the spices, and it's also topped with avocado, the king of healthy fats.
Looking for more healthy recipes to kickstart 2019? Check out the 6 Meal Prep Recipes to Spice Up Your Week.