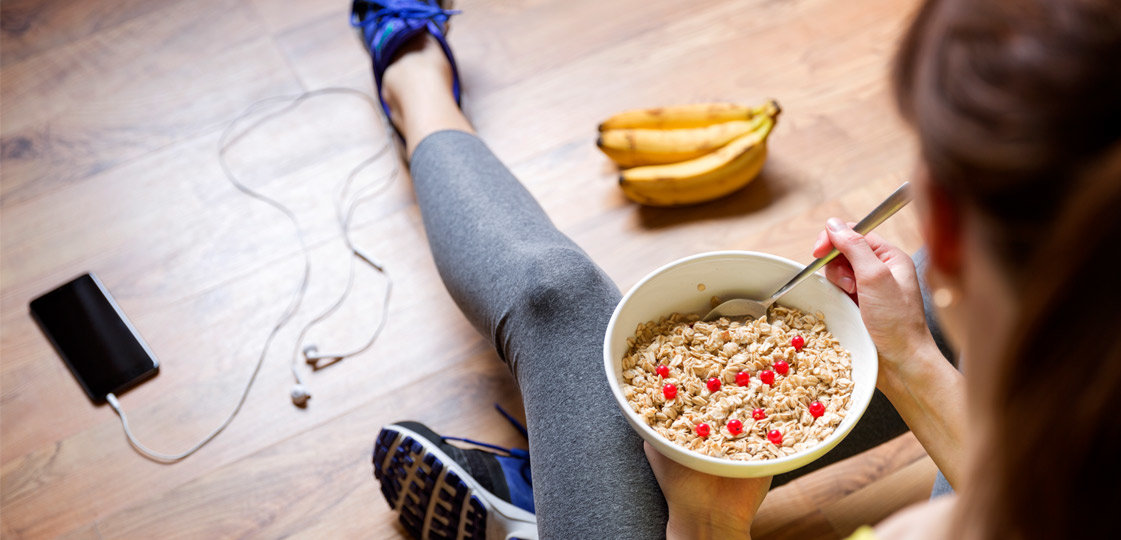 Guest post by Bonnie Conrad
If you are trying to lose weight and get fit, regular exercise needs to be part of the equation. What you eat before and after your workout can have a big impact on your exercise regimen. Choosing the right snacks can give you the energy you need to supercharge your workout and help you get more out of every trip to the gym. These 10 great snacks can make your workout more effective and get you that much closer to your fitness goals.
1. Rice cakes topped with organic peanut butter
Rice cakes make a delicious filling snack either before or after your workout. The protein in the organic peanut butter will help give you energy before your workout and help you recover after your exercise session. Rice cakes and peanut butter are also easy to pack, so you can take some with you and enjoy them right at the gym.
2. Whey protein shake
Protein shakes are a popular choice for both serious athletes and those who work out more casually. Make a shake with your favorite whey protein and a piece of fruit for a delicious post-workout treat. One of the great things about a protein shake is that your body turns it into energy so quickly.
3. Bananas
Bananas are among the healthiest fruits you can eat, either before or after your workout. Bananas are rich sources of potassium, a nutrient you can quickly deplete during an intense exercise session. They also have about 20-30 grams of carbohydrates, which your body will use for immediate energy. Keep a couple of bananas on the counter, or pack a few in your gym bag.
4. Oatmeal
Oatmeal is a great source of carbohydrates, which is what your body will immediately use for energy when you are in the gym. Oatmeal is easy to make, and if you're in a rush you can even make some cold, overnight oats. Add some chia seeds for some extra protein!
5. Chocolate milk
Enjoy a glass of healthy low-fat chocolate milk after your workout. The calcium in the milk will help your body recover more quickly, and the protein will help feed your muscles.
6. Pita topped with hummus
Pita bread is a delicious treat, and the hummus will help replenish your protein quickly. Hummus is easy to pack and keep with you, making it a particularly good choice for workouts at the gym or on the go.
7. Greek Yogurt and berry smoothie
Greek Yogurt is good for you in so many ways, and a yogurt smoothie is the perfect pre or post-workout snack. If you are a member of a warehouse club, you can buy plain greek yogurt in bulk and mix in your own fresh fruit for a healthy snack. Greek yogurt is a fantastic source of protein, and don't be afraid of the higher fat in some cases, fat is a macronutrient you need and will keep you full for a longer period of time!
8. White meat turkey wrap
Fresh white meat turkey is a rich source of protein, and that makes it a great choice for before or after your workout. Enjoy your favorite fresh white meat turkey on a delicious wrap any time you want.
9. Tuna sandwich with whole wheat bread
Tuna is another rich source of protein and another one that travels well. Pack some fresh or canned tuna and use it to make a healthy whole wheat sandwich after you work out.
10. Protein Bars
If you're looking for a quick snack on the go, before or after the gym, there are a million options for protein bars out there. Just make sure when choosing your favorite brand and flavor you check the nutritional facts. Make sure the sugar content is low. They may even kick that sweet tooth craving!
Looking for more healthy food suggestions? Check out these 5 High-Protein Foods That Won't Break The Bank.