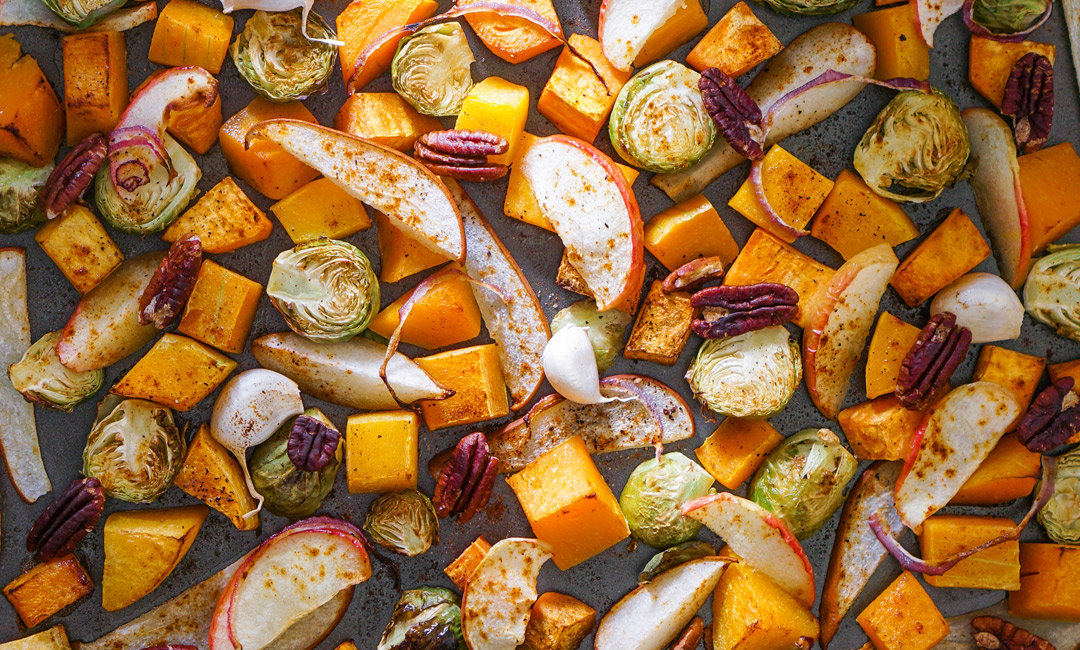 'Tis the season of cooler temperatures and comfort foods. And with the Super Bowl of dinner almost upon us, it's time to start planning. Before you resign to wearing your stretchy pants at the Thanksgiving dinner table, you may want to bookmark these secretly healthy recipes. From green bean casserole to indulgent gratin, there are plenty of options to keep everyone happy. Scroll on for some healthy Thanksgiving sides that definitely don't sacrifice any flavor.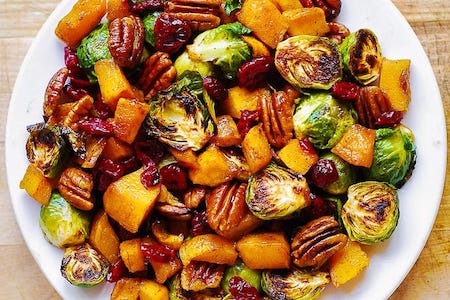 Butternut squash is one of those vegetables that tastes like a cheat dish—they're just that good. And when you mix them with roasted brussels sprouts, pecans and cranberries, you get a tasty side that's healthy, gluten-free, vegetarian *and* rich in fiber! Get the recipe here.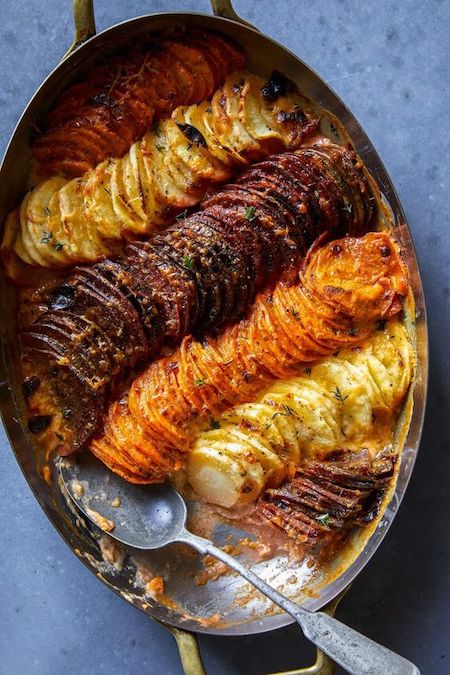 Take advantage of all of those delicious in-season root veggies with this vibrant, cheesy gratin. Save some time with food prep and slice the veggies with a mandoline and you're all set! Ready to start slicing? Get the recipe here.

Good news: you don't have to skip a second helping of the dressing this year. This vegan dressing is hearty, flavorful and perfectly crisp on the outside – just like any good stuffing should be. Get the recipe here.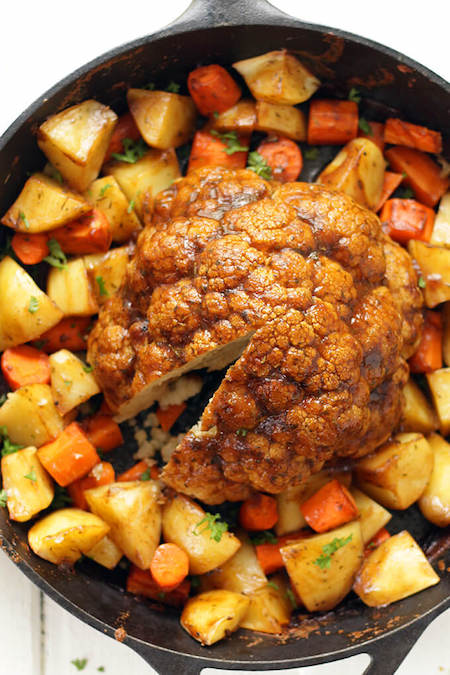 Whether you have vegans at the table or just looking for a secretly healthy side, herbivores and omnivores alike will love this pot roast-inspired cauliflower dish. Get the recipe here.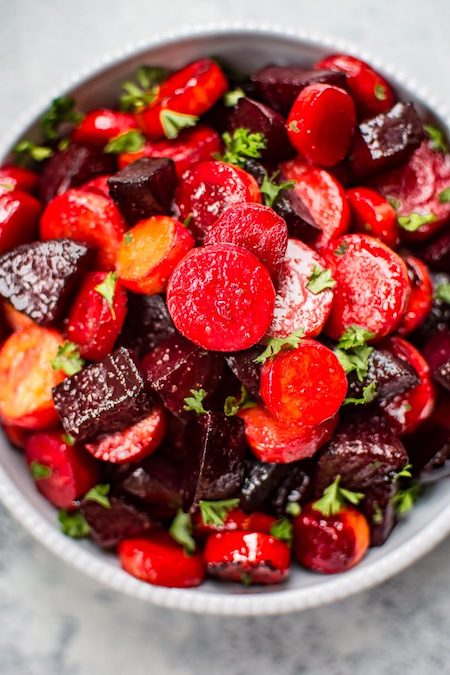 Save the stress for another dish—this colorful recipe only calls for five ingredients. With a mid-roast drizzle of maple syrup, vegetable enthusiasts and picky eaters alike will love this slightly-sweet assortment. Get the recipe here.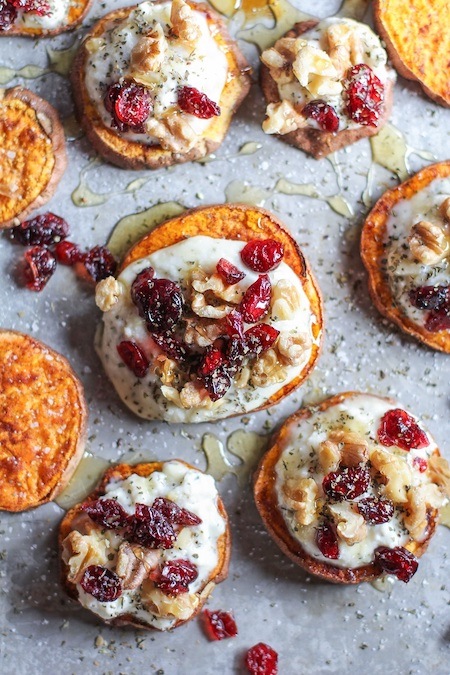 Consider this appetizer to be a healthier holiday take on bruschetta. The flavor combination of sweet potato rounds with melted ricotta, walnuts and cranberry will be a hit with everyone at the table. Get the recipe here.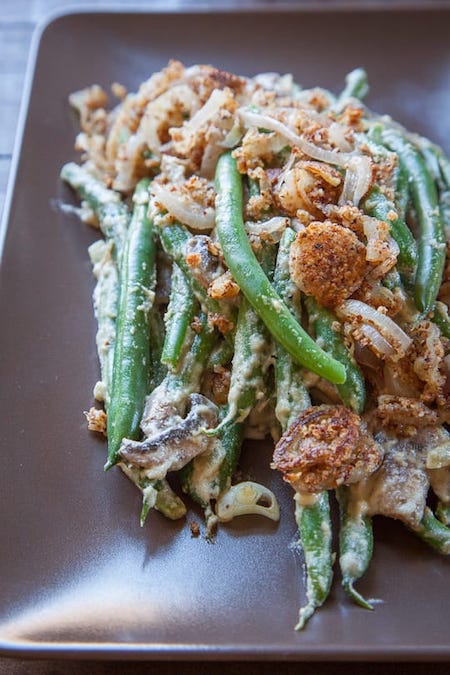 Gluten/grain-free *and* paleo-friendly, this healthier recipe uses REAL ingredients to knock this classic dish outta the park. Curious to see if it tastes better than the canned mushroom version? (Spoiler: it does.) Check out the recipe here.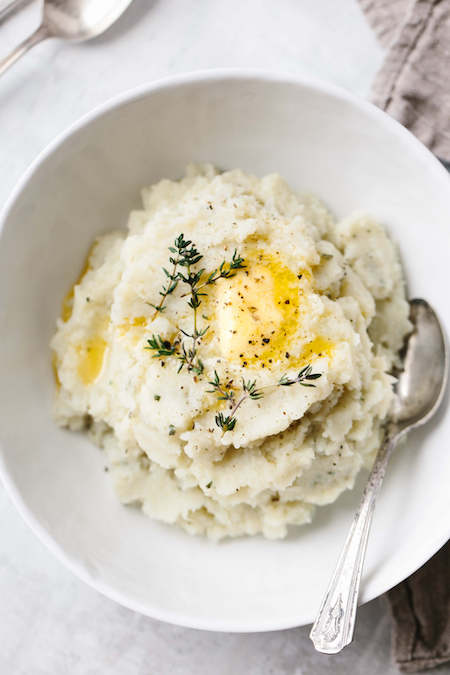 Swapping out a starchy vegetable (which can spike blood sugar) with a low-carb vegetable alternative is always a good plan. And honestly, this recipe is so good that people won't feel like they're missing out. Test the recipe for yourself here.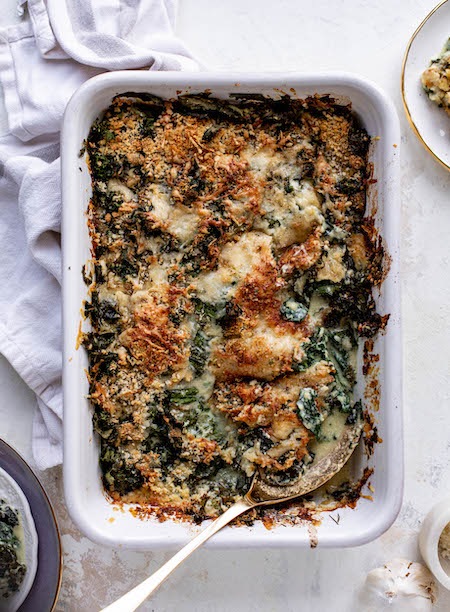 PSA: Healthy Thanksgiving sides that you can make ahead of time are the *best* kind. It's also very simple—just tear kale leaves, toss them with cheese, cover them in cream and bake them into oblivion. Get the recipe here.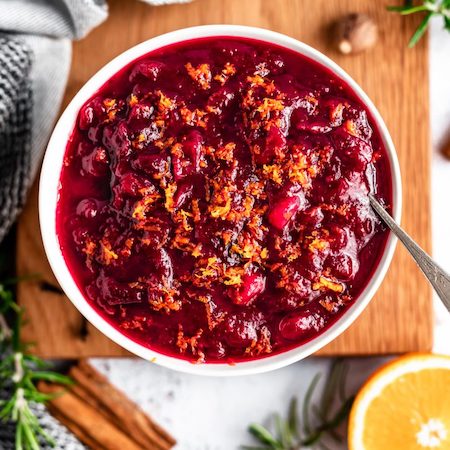 Skip the jarred, overly sweet sauce this year and opt for something naturally sweetened. This homemade, healthy cranberry orange sauce is made with only 5 ingredients and can even be used with smoothies, yogurt, butternut squash patties and more. Get the recipe here.
Looking for more healthy recipes to try this season? Check out 9 Fall Salads to Take to Work ASAP!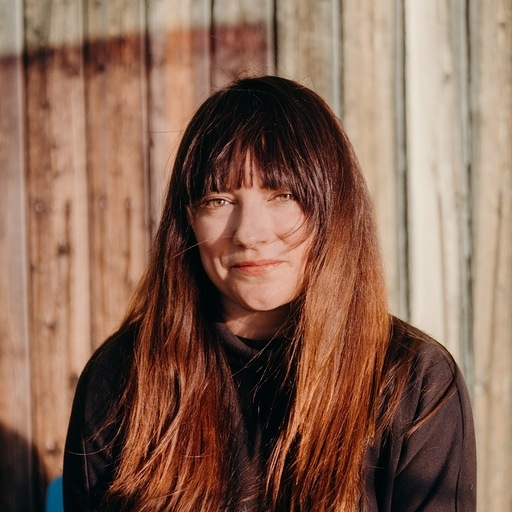 Allison is a writer, Bruce Springsteen enthusiast, and sixth-generation Texan living in Denton, Texas.