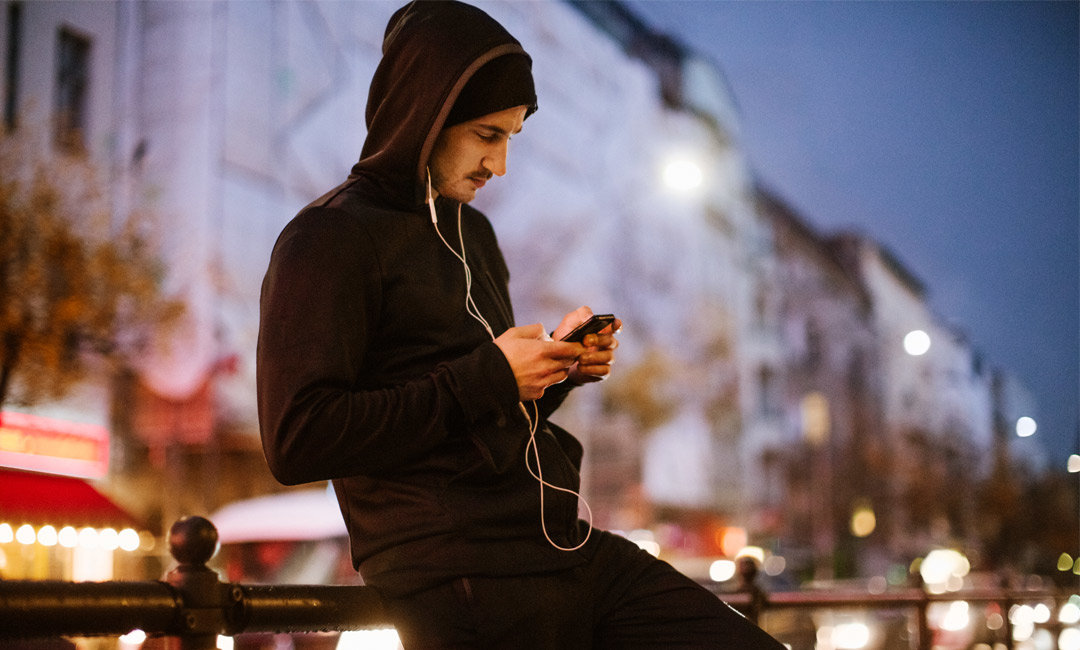 Between impromptu holiday parties, vegging out on your favorite comfort foods and traveling… it can be tough to stay on top of your healthy habits. But thankfully our handheld devices are here to help. From equipment-free exercises you can do anywhere to customized workouts you can attempt in between Netflix marathons, here are the best apps to keep you healthy during the holiday season.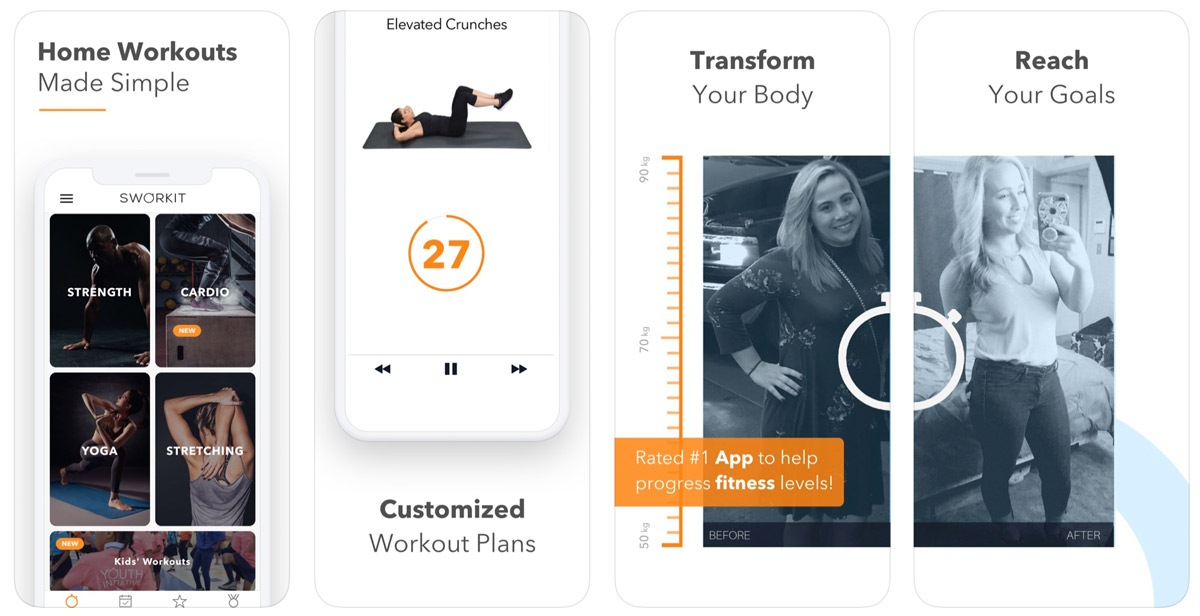 We get it—sometimes you have an hour to dedicate to working out and other times… well, a Netflix marathon and your favorite comfort food can kind of get in the way. These customized programs work with your schedule so you can just pick the routine, enter the minutes you have and bam—you have a video-guided, sports scientist approved workout.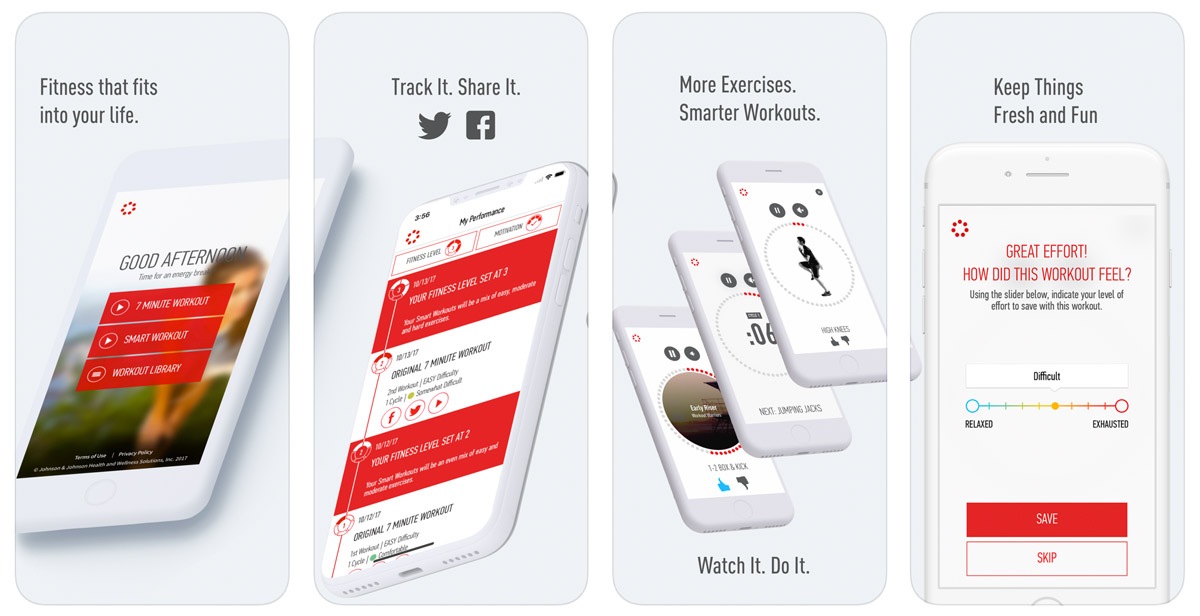 Traveling and/or totally swamped for the holidays? This short workout app is a godsend. Maximize your time and still invest in your overall health for less than 10 minutes a day. The best part? It's entirely free.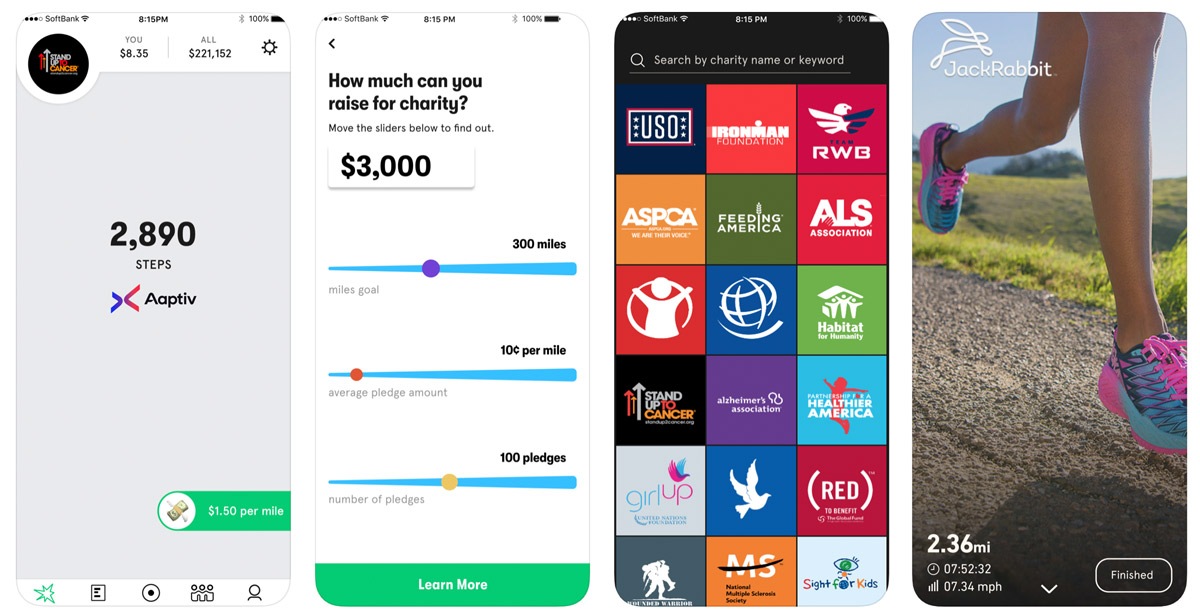 For those of us that want to feel good *and* do good, this genius (free!) app allows you to donate money to charity for every mile you run, walk or bicycle. For every mile you move, you help earn money for your charity from Charity Miles' corporate sponsorship pool and you can even get your friends to "sponsor" you.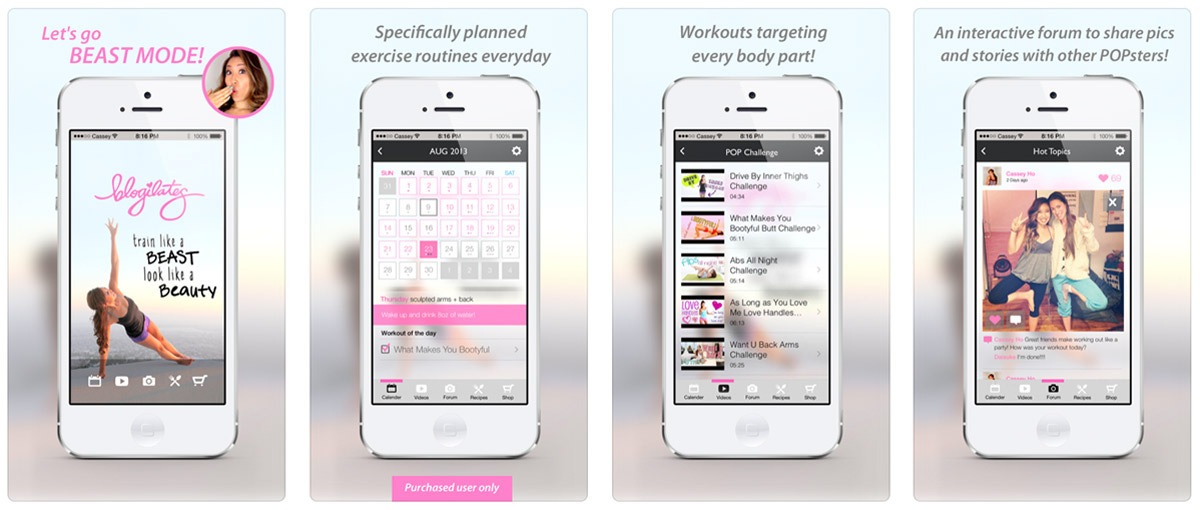 (iOS)
No time to make it to a class during the busiest time of year? No worries—this feminine-leaning app/blog/YouTube channel is the next best thing. Browse through plenty of video workouts and recipes for free, or upgrade for 99 cents a month to access the extra-helpful workout calendar.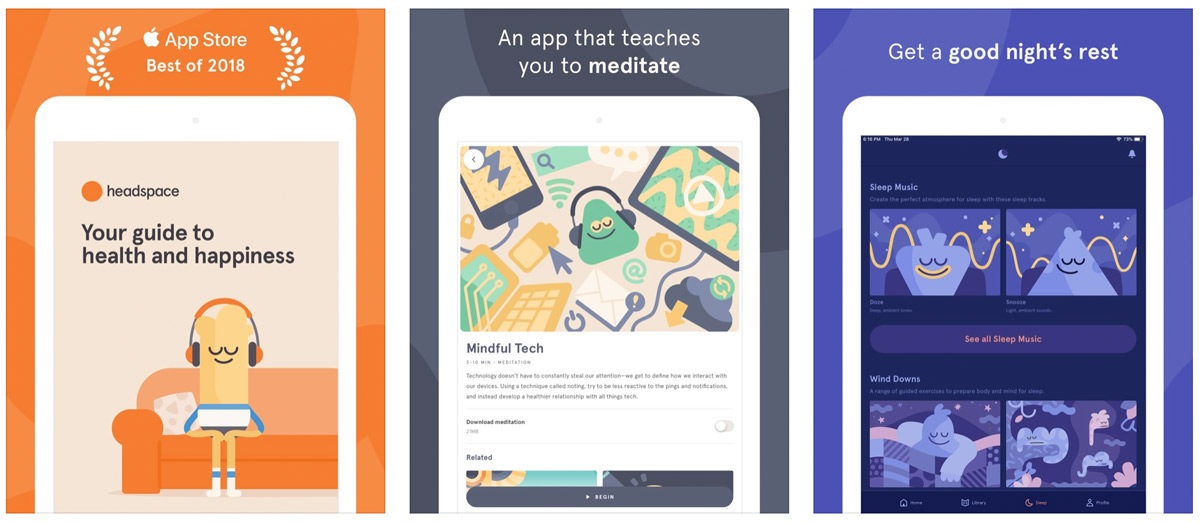 While a physical workout is a great way to combat stress, sometimes it isn't enough to tackle everything, especially around the holidays. Headspace helps to clear the mind and promote physical and mental balance with beginner-friendly meditation courses and built-in reminders. Use it in addition to your physical workouts for improved focus and better sleep. Subscriptions start at just $13 a month.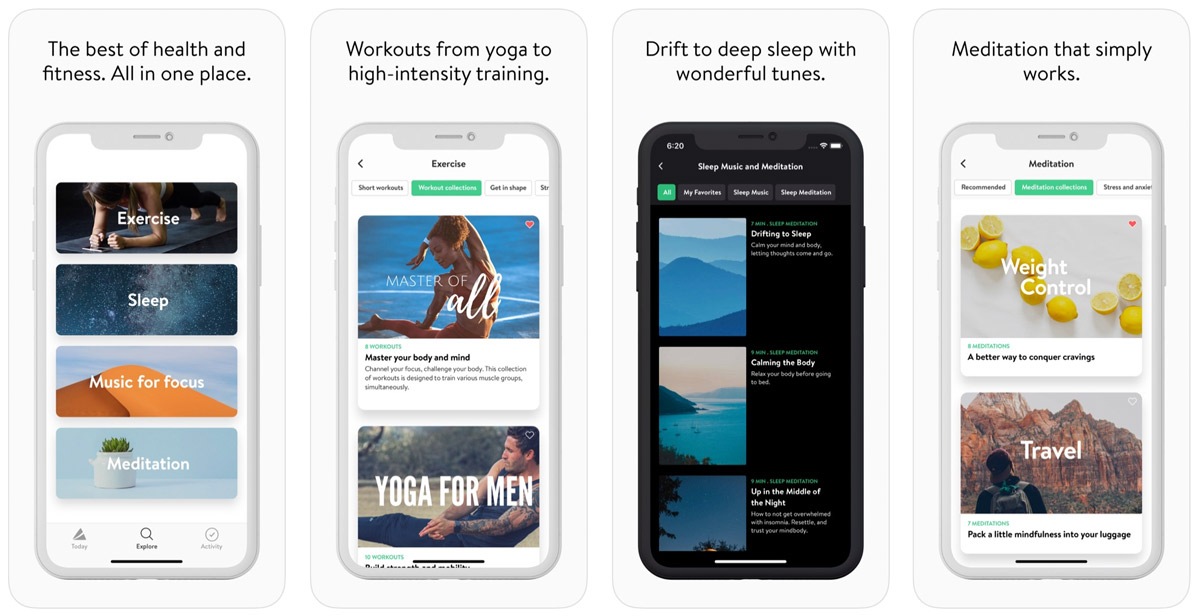 For those of us that prefer to work on our yoga poses solo, Asana Rebel's yoga-inspired fitness app is the way to go. This program mixes traditional exercises with standard poses for a workout that's less om and more HIIT. Just pick your category of yoga flow and get ready to sweat it out. It's also just a fraction of what you'd be expected to pay at your local studio at just $38 for three months.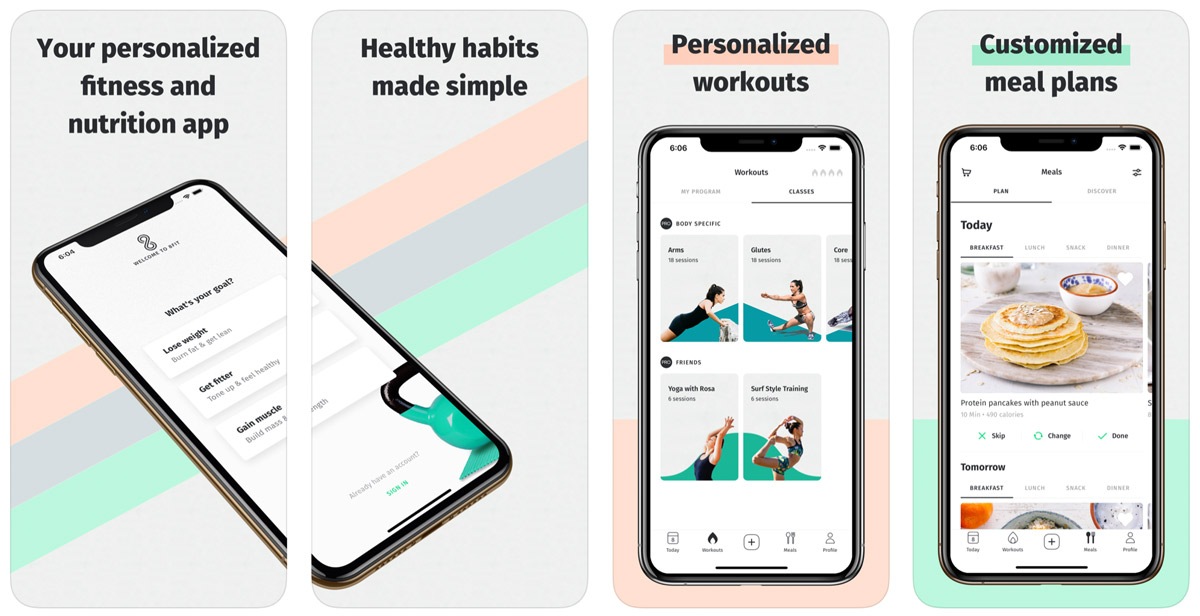 Looking for something other than a general video workout? Download 8fit for a personalized diet and exercise plan to achieve your goals. The app takes your habits and lifestyle into consideration to build recommendations and exercises that will actually help you see and feel results. Access limited workouts for free, or upgrade to Pro for $59.99 per year.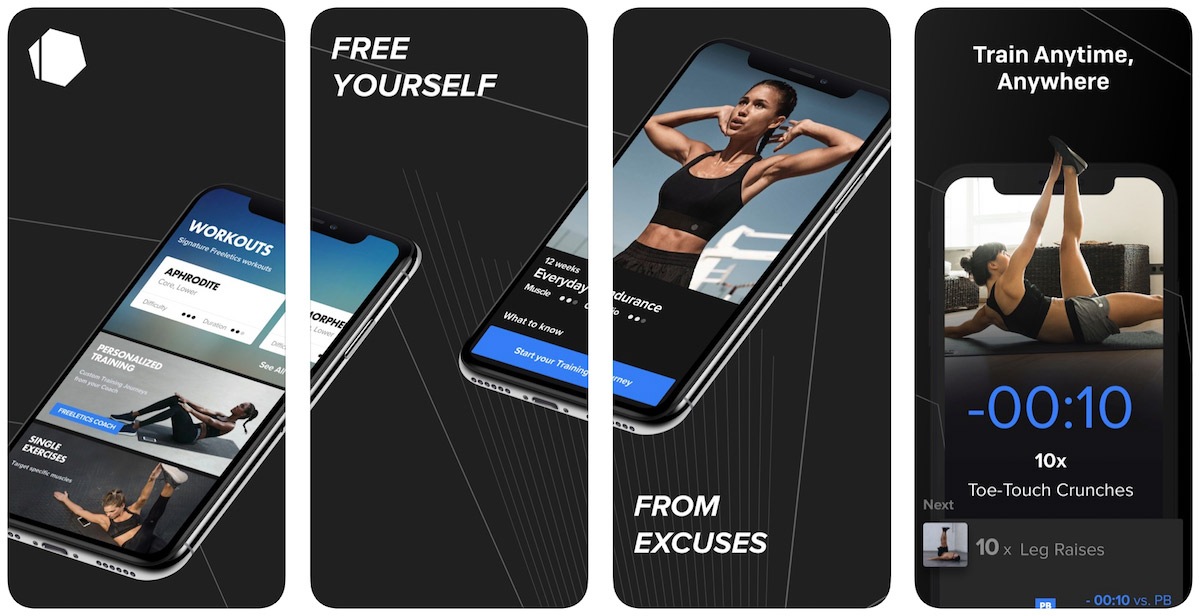 Not all of us have a ton of gym equipment at our disposal. So if you don't even own a single hand weight, you'll be pretty pleased with Freeletics Bodyweight. As one of the best apps to keep you healthy, the free version features 900 equipment-free workouts, ranging from HIIT to strength-building, all between 5 and 30 minutes. And if you'd like a fitness assessment and custom plan, you can enroll in a 12-week coaching plan starting at $35.
Looking for more exciting exercises to try? Hit pause on your routine and Shake Things Up With These New Workouts.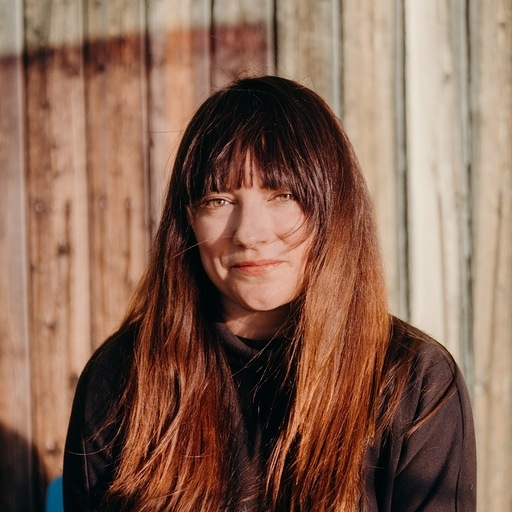 Allison is a writer, Bruce Springsteen enthusiast, and sixth-generation Texan living in Denton, Texas.