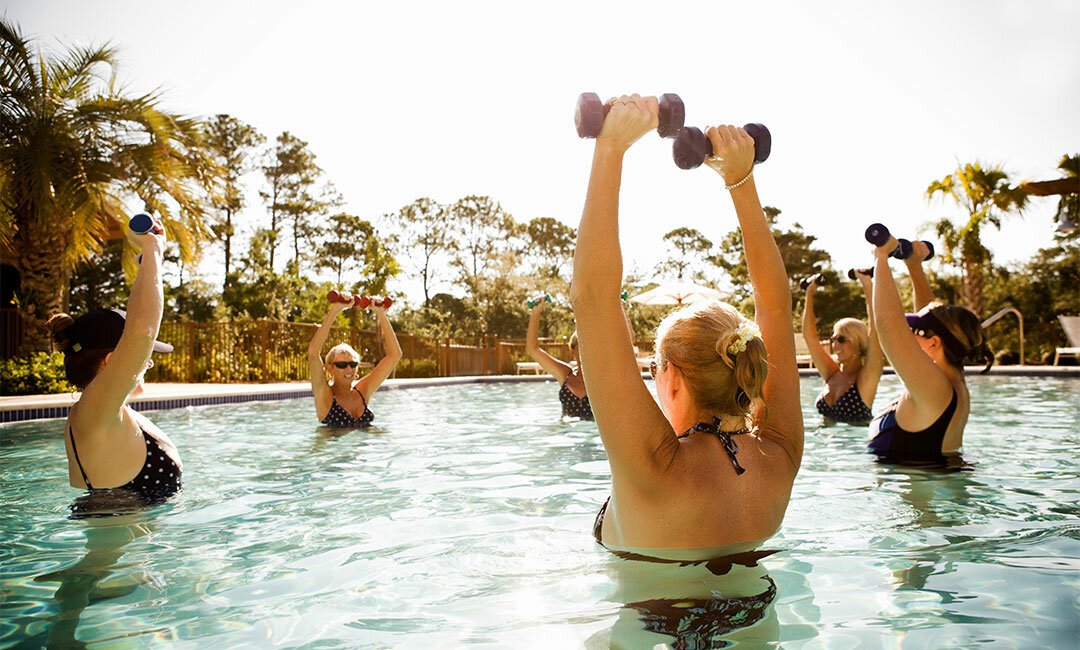 If you're looking to beat the summer heat while staying fit and active, water-based workouts are the perfect solution. Whether you're a seasoned athlete or a beginner, incorporating aquatic exercises into your fitness routine offers a refreshing and effective way to stay in shape. From aqua aerobics to swimming drills, we've rounded up a variety of water-based workouts that will make a splash in your fitness journey.
DYK – Water-based workouts provide a multitude of benefits that make them appealing to individuals of all fitness levels. The buoyancy of the water reduces the impact on your joints, making it an excellent option for those recovering from injuries or looking to prevent them. The resistance of the water also provides a full-body workout, engaging multiple muscle groups simultaneously and helping to improve strength, flexibility, and cardiovascular endurance.
1. 30-Minute Pool Workout via Get Healthy U
Combining plyometrics and cardio, this 30-minute circuit-style workout will help you build strength and burn calories.
2. Pool HIIT Workout via BVRetreat
Looking to take your regular HIIT up a notch? Try doing it in the water! Pool HIIT is great for those who are looking to take the high impact out of the equation and focus on recovery and strength building.
3. The Best Water Aerobics Workouts & Exercises via Livestrong
Basic water aerobic exercises like these are an excellent way to get your cardio in, in a low-impact manner. Using tools like floating weights and noodles for added resistance is an even better way to up your game!
4. The Best Pool Exercises for a Full-Body Workout via SHAPE
Make a splash with these easy and effective full body pool exercises, without having to do a single lap!
5. Stay Cool & Tone Your Abs via PopSugar
Dive into this super straightforward 4-minute ab-focused workout with the help of the trainers over at PopSugar.
6. Torch Calories with This Simple 30-Minute Swim Workout via MyFitnessPal
This 30-minute easy yet effective workout from MyFitnessPal will have you challenging your cardiovascular system. With little to no added pressure on your joints, this is great for those looking to ease into water aerobic workouts.
7. Easy 30-Minute Swim Workout for Beginners via FitFoundMe
Looking to get started with water aerobics-focused workouts? Check out this easy 30-minute swim workout for beginners from FitFoundMe. This full body workout will have you feeling the burn in no time!
8. 10 Best Water Exercises to Ease Joint Pain & Build Strength via Feel Good Life
Nursing an injury or just looking to find an alternative workout routine that is lower impact but still gets your heartrate up? These water-based exercises will help you build strength without putting too much pressure on your joints in the process.
After a vigorous workout like swimming, you're going to be hungry! Check out these 6 meal prep snacks to help you refuel post-workout.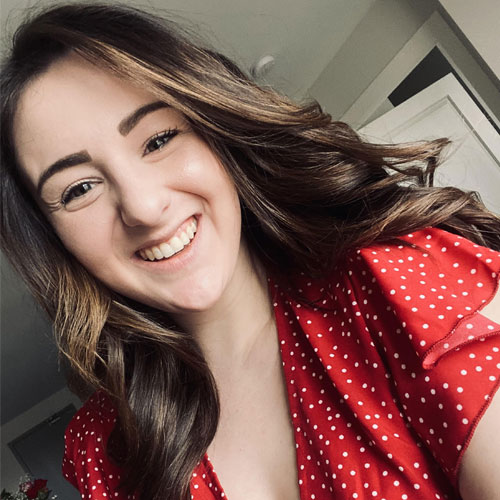 Hayleigh Butcher is a Content Writer & Brand Strategist for Blender Networks. When she's not managing blogs for FitMinutes, The-E-Tailer, Cartageous, InStyleRooms, NurturedPaws & Shoelistic, she's finding a new trail to hike with her dog, Gemma or finding the best new spot in her hometown of Bedford, Nova Scotia for an iced coffee!