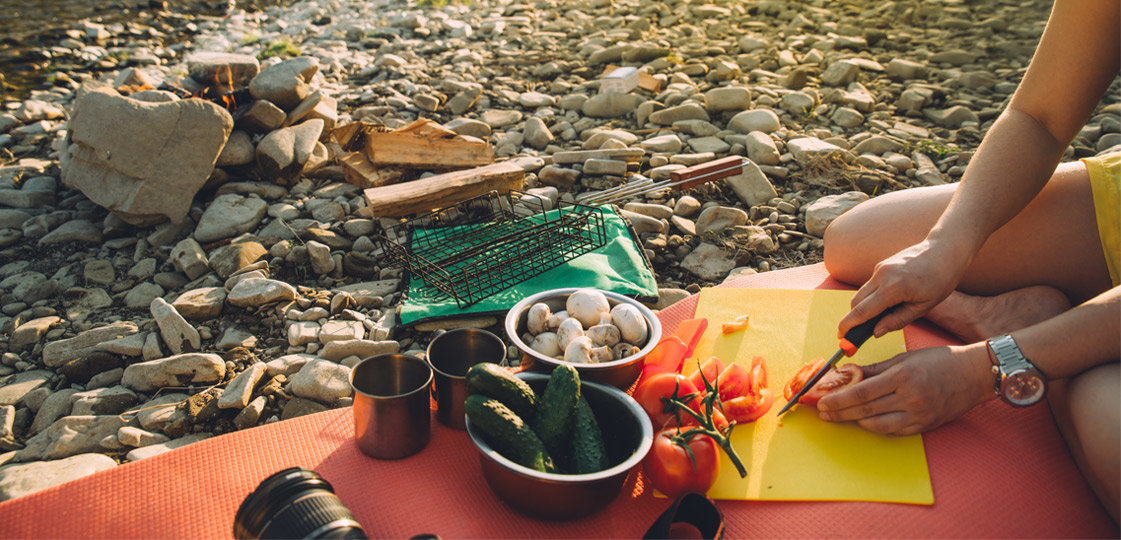 Going on a camping trip and not quite sure what kind of food to bring? Since you won't have all the kitchen gadgets you have at home, you'll want to keep it simple. Simple doesn't have to be boring though. We've gathered up a few of our new favorite healthy meals to cook while enjoying the outdoors. Take a look at our picks below before packing up your gear!
Burritos by the fire? Yes, please. Get the recipe here.
Sure, a cast iron will add some weight to your pack, but this delicious breakfast hash is worth it.
Another easy meal to plan ahead and make at home before heading into the woods!
Make these simple, easy and flavorful foil packs ahead of time. Get the recipes here.
Kick that hunger in a hurry with a quick, easy meal. Get the recipe here!
Helloooo, camp enchilada night. Get the recipe here.
Interested in more recipes? Check out 7 Quick and Healthy Breakfast Ideas.