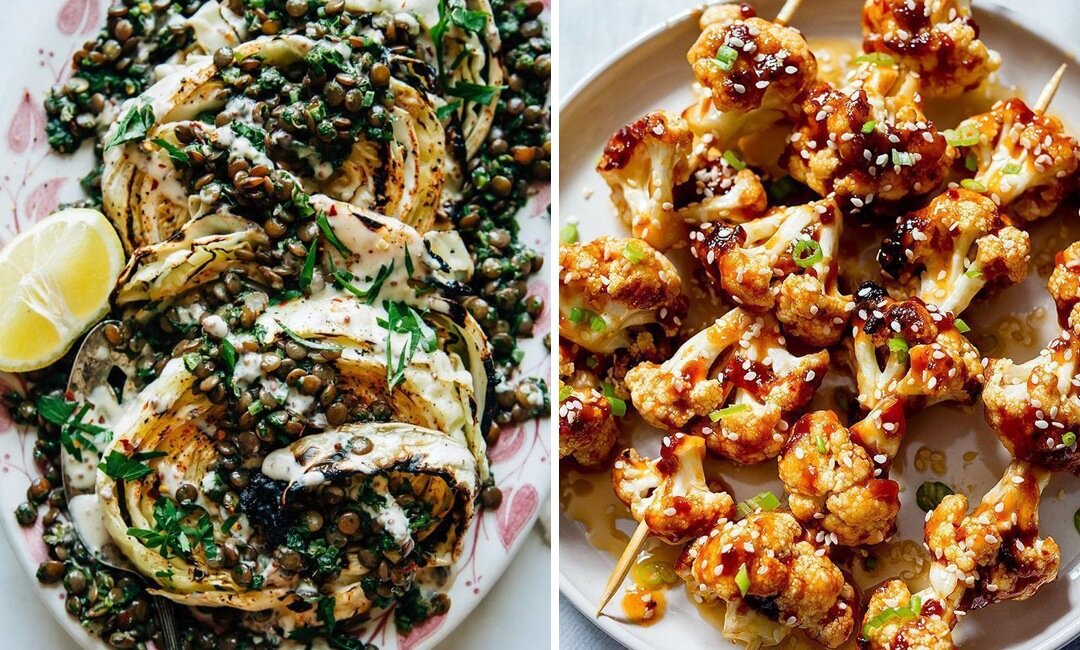 As much as we love our comfort foods in the colder months, we can't turn down those healthy grill recipes when summer rolls around! So whether you're searching for a tasty recipe to bring to a backyard soiree or just looking for any old excuse to fire up the grill, you're in luck! Bookmark these healthy grill recipes that we found on Pinterest — you'll thank us later.
1. Sugar Grilled Beef and Asparagus Kebabs
Looking to wow everyone at your next outdoor gathering? Spoiler alert: this is the recipe. With sweet and salty steak bites and fresh spring asparagus, you'll definitely be making some new besties at the grill. Check out the recipe via A Farmgirl's Dabbles!
2. Pineapple Tofu Skewers
If you're after something simple *and* delicious, look no further. This tofu and pineapple combination is not only a cinch to throw together, but you can also marinate the tofu ahead of time to make meal prep even faster! Peep the recipe via Food With Feeling!
3. Grilled Vegetable Salad with Pesto & Goat Cheese
We're all about the easy, healthy grill recipes, especially the ones involving pesto and goat cheese! Great for either a side dish or meal-sized portion, simply grill up some veggies and top them off with pesto and crumbled goat cheese! Drooling yet? Pick up the recipe at Love And Good Stuff!
4. Greek Grilled Chicken Skewers
Juicy grilled chicken skewers marinated in olive oil, lemon, garlic, oregano and rosemary? Sign. Us. Up. Try this recipe for yourself via Simply Delicious (and don't forget to invite us over when you do.)
5. Grilled Cabbage Steaks with Jalapeño Chimichurri Lentils & Maple Mustard Tahini
Simple, check. Healthy, check. Flavorful, CHECK! If you've found yourself in a veggie burger rut (it's okay, it happens to all of us), you may wanna consider switching up your grilling staple to this extra-tasty option instead! Check out the entire recipe via The First Mess!
6. Cajun Shrimp and Sausage Veggie Skewers
Ready to kick it up a notch? Try these spicy Cajun shrimp skewers with sausage and veggies! Simple to prep, ready in minutes, and you can even make extra for tacos — bonus. Bookmark this tasty option via The Recipe Critic.
7. Grilled Black Bean and Sweet Potato Quesadillas
Honestly, nothing gets the food party started like the perfect crunchy quesadilla. A cinch to prepare (and eat), these 'dillas are perfectly spiced with smoked paprika and garlic, and totally vegetarian friendly! Head over to Frontier Coop to try the recipe ASAP!
8. Grilled General Tso's Cauliflower Kabobs
Whether you're a vegan or just a veggie enthusiast, you'll love this crunchy-sweet twist on a take-out favorite! Serve 'em up as an hors d'oeuvre or snack for your next party or just for yourself! Save the recipe via Eat Well 101.
9. Grilled Caesar Salad
We're all familiar with the classic Caesar salad, but this grilled option takes it to new levels of yum. And who can really resist the charred lemon? (No one, that's who.) Load up on the dreamy crunchy goodness via The Kitchn.
10. Grilled Peach and Burrata Salad
If 'grilled peaches' aren't part of your summer eating itinerary, you're doing it all wrong! With grilled peaches, creamy burrata, arugula, pine nuts and balsamic, this dish is basically summertime on a plate. Experience this delicious dish via Downshiftology!
Now that we've got you all squared away with your grill, get the rest of your summer meal plan in order with these picnic-perfect recipes!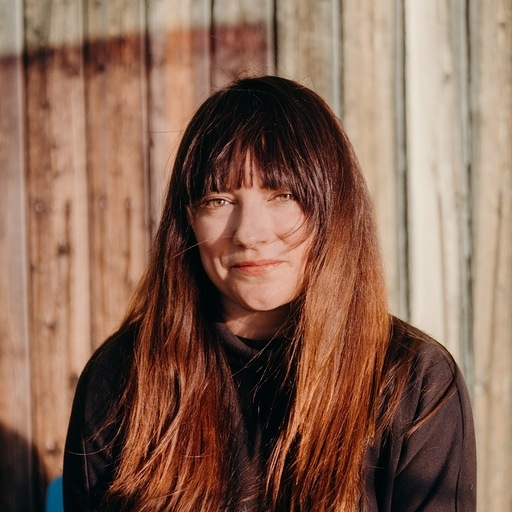 Allison is a writer, Bruce Springsteen enthusiast, and sixth-generation Texan living in Denton, Texas.