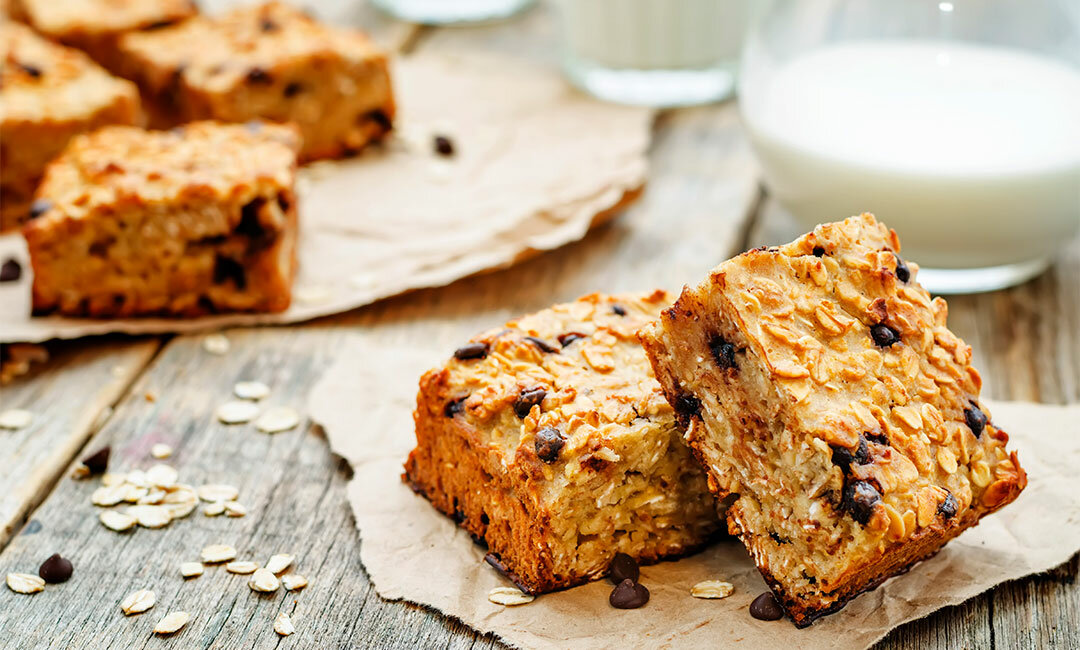 While pumpkin spice often takes the spotlight in lattes and baked goods, its warm and aromatic blend of spices can also serve as a delightful addition to your post-workout nutrition. In this collection of healthy fall recipes, we're bringing together the best of both worlds: the comforting essence of pumpkin spice and the essential nourishment your body needs after a vigorous exercise session. Whether you're an avid fitness enthusiast or simply looking to maintain an active lifestyle, these recipes are tailored to provide a stellar fusion of taste and nutrition. From protein-packed pumpkin spice smoothie bowls that replenish your energy reserves to wholesome pumpkin spice protein bars that promote muscle recovery, we've got you covered.
1. Pumpkin Spice Latte Protein Bars via The Girl on Bloor
These quick and simple pumpkin spice latte protein bars are a healthy alternative to your fav seasonal Starbucks drink. Simply microwave the wet ingredients, mix together the dry ingredients, combine & freeze! Once they've sat for a few hours, drizzle some dark chocolate over the top for only 277 calories per bar, with 20g of protein!
2. Apple Cinnamon Protein Pancakes via Just a Simple Home
If pumpkin spice just isn't your thing, no sweat, these apple cinnamon protein pancakes will definitely hit the spot for a post-workout meal. Get all the delicious, comforting aspects of an apple pie, without the calories with this recipe from Just a Simple Home. This recipe makes 3 servings (2 pancakes per serving) and comes out to just about 149 calories and 13g of protein per pancake.
Need a quick post-workout seasonal snack? These no-bake pumpkin protein balls from Momma Fit Lyndsey are super simple and easy to make in under 10 minutes! With just 6 ingredients, these protein balls are also vegan and gluten free. Coming in at just 65 calories per ball, these are a great healthy on-the-go snack that is packed full of fall goodness!
These apple pie protein bars from The Big Man's World are super easy to whip up so you'll be able to enjoy them post-workout. Coming together in under 10 minutes, these are a one-bowl wonder, making it a no-mess, no-fuss kind of snack. Each bar packs a heft protein boost, perfect for fueling your muscles after a gym sesh. With just 142 calories per bar and 12g of protein, you'll be reaching for these all season long.
5. Vegan Pumpkin Pie Overnight Oats via Plating Pixels
If you're anything like us, we can't get enough of pumpkin pie in the fall. With this recipe from Plating Pixels, you'll now be able to enjoy a variation of pumpkin pie for a post-workout snack and work too meet your protein goal for the day. With just 5 simple ingredients, you can have these easy overnight oats for just 245 calories.
This fall-inspired smoothie bowl comes together in no time and can be easily enjoyed on-the-go. This dairy-free, vegan, and gluten-free recipe from Eating Bird Food is a healthy snack alternative that you don't have to feel guilty enjoying this season. With only 216 calories, this smoothie bowl will have you believing you're devouring a pumpkin pie (only without the calories!).
7. Protein Apple Cobbler via Hayl's Kitchen
This healthy, high-protein and sugar-free cobbler is perfect for when you get a sugar craving but are looking to fuel your body after a hard workout. Hayl's Kitchen's has designed this as a single-serve portion and incorporates clean and simple ingredients for a healthy and low-calorie recipe. With just 194 calories per serving and 14.4g of protein – sign us up!
8. Protein Pumpkin Donuts with Cashew Frosting via The Blissful Balance
You're telling me there's such thing as healthy donuts?! These soft and sweet donuts from The Blissful Balance will keep you full post-workout thanks to its added protein. A perfect snack, this recipe makes a total of 12 donuts.
Fueling your body post-workout is just one of the many ways you can support your fitness journey. For some more tips on how to take care of your body after intense workouts, check out our article here.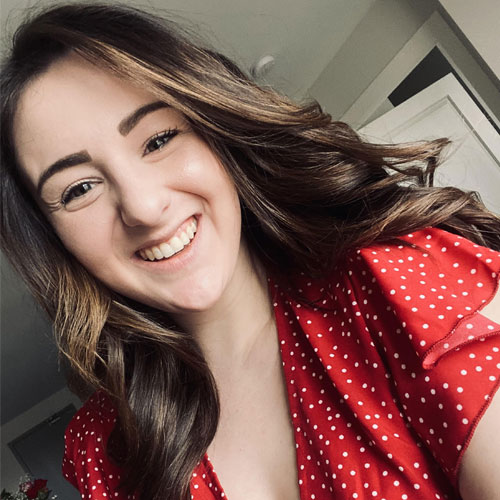 Hayleigh Butcher is a Content Writer & Brand Strategist for Blender Networks. When she's not managing blogs for FitMinutes, The-E-Tailer, Cartageous, InStyleRooms, NurturedPaws & Shoelistic, she's finding a new trail to hike with her dog, Gemma or finding the best new spot in her hometown of Bedford, Nova Scotia for an iced coffee!