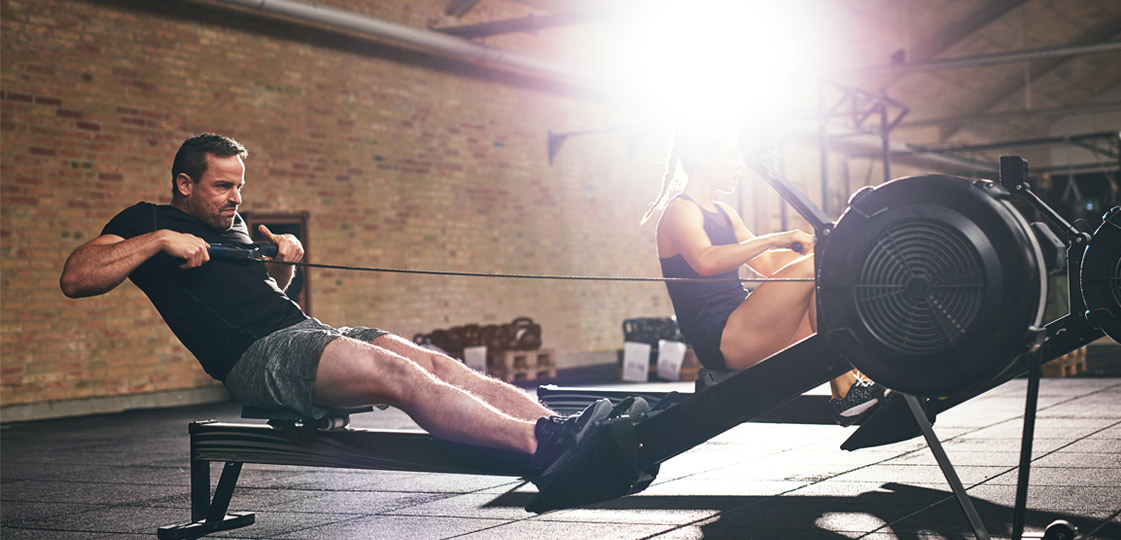 There are many types of exercise equipment on the market, and each exercise enthusiast will need to choose the equipment that is right for them. For many of those exercise enthusiasts, however, there is simply no substitute for the superior workout of a quality rowing machine. A high-quality rowing machine is a great way to get a complete body workout, and it's no wonder these pieces of equipment have become so popular, both in commercial gyms and at home.
The idea behind a rowing machine, of course, is to simulate the beneficial effects of rowing. Rowing has long been known as a great form of exercise, providing a great workout to the arms, legs and back. For this reason, rowing machines have become very popular and important pieces of equipment in home gyms.
Whether used on its own or as part of a larger home gym, a rowing machine can provide an excellent workout, but only if a quality rowing machine is chosen. While there are many different brands and models of rowing machines on the market, many of the cheaper models will not be able to stand up to repeated use. It's important for shoppers to focus not only on price but on value as well. A more expensive rowing machine may turn out to be a superior and more cost-effective choice in the long run, and the quality of the workmanship and the strength of the frame are important considerations.
The length and nature of the warranty is another important consideration for those seeking a great rowing machine. It is important for those in the market for a rowing machine to carefully read the warranty in order to determine what features are covered and how long that coverage lasts. The length of the warranty can be an important guide to the overall quality of the machine, but it is important to read the fine print carefully.
It's also important for the new rowing machine owner to learn how to use their new equipment properly in order to get the most effective workout. While the learning curve for a rowing machine is generally not steep, you should read the instructions carefully to make sure you use the machine properly. Using the rowing machine as intended will help make your workout more intense, and more powerful.
Thinking of buying a rowing machine as part of your home gym? Or do you have another favorite piece of home gym equipment? Let us know in the comments below!