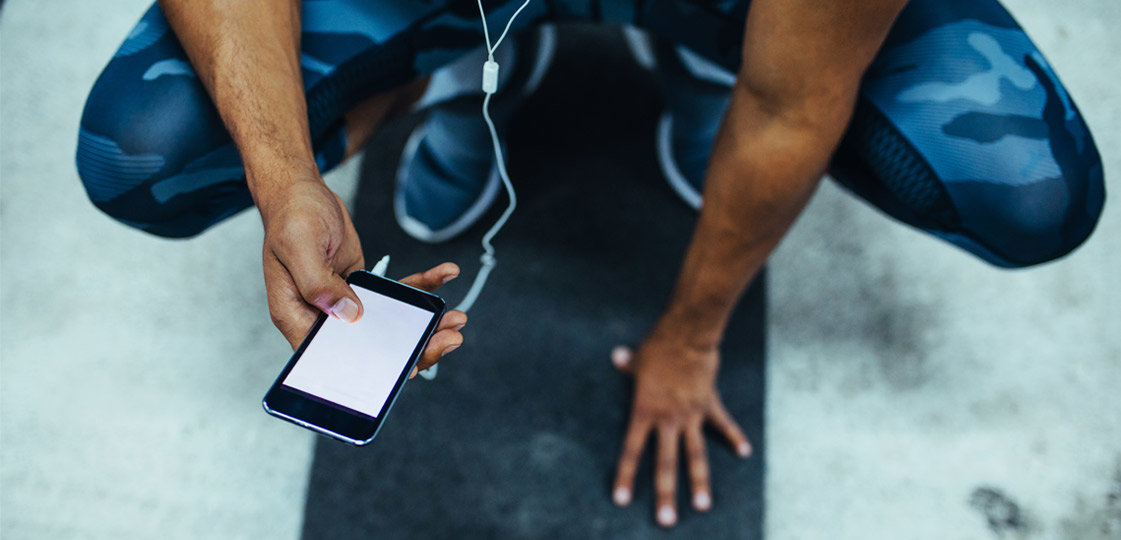 We don't know about you, but we can always use a little fitspiration in our lives. There's no better way to get inspired than scrolling through photos, videos and IG stories of CrossFit games champions, professional football players, strength & conditioning specialists and health coaches. Whether you live at the gym or just stop in from time to time, it's nice to get a healthy little kick in the gluteus maximus to encourage you to keep lifting, keep running and keep pushing yourself to be a better you. Read on to see our 10 favorite fitness accounts on Instagram. And while you're at it, give us a follow!
Gideon is a former Golden Glove champion and Men's Health Next Top Trainer, who provides some pretty awesome and super creative workouts and training tips. His high energy and fun workouts are also extremely effective and definitely worth checking out!
This is an amazing Instagram account to follow if you're looking for tons of information about your body, how it functions and how to keep yourself safe and healthy while training. These two guys do a fantastic job of explaining common issues you will run into while training, but also like to add a funny side to their videos.
Hannah is a fitness freak. She blesses Instagram with some amazing, sweat dripping workouts and also provides some genuine inspiration. She works her butt off and is an absolute beast!
Joe's account is full of great, healthy recipes along with some crazy hard, but effective workouts for you to try on your own. He also offers tailored plans and even showcases some of his clients' progress while working with him.
Mat is the 2016 & 2017 Reebok CrossFit Games champ, and is considered to be one of the fittest men on earth, for good reason. Follow him to see just how much hard work, time and commitment this guy puts into his training to maintain his title as "Fittest on Earth."
Kenneth has an Instagram account nothing short of amazing. He is the VP of the World Calisthenics Organization and when you check out his Instagram you will understand why. This man is a bodyweight specialist and provides the internet with some seriously impressive content.
Follow these doctors for extremely beneficial information regarding keeping your body in tip-top shape while training and solid exercises to prevent injuries from happening. They also teach various ways to come back from injuries and even break it down into specific sports. If you're looking for good, science-based information, these guys are a great follow.
James is a professional football player and an absolute animal in the gym. He showcases his strength and conditioning with tons of posts, and may even give you some new ideas to incorporate into your own training. This guy is always working—he'll definitely inspire you to kick it up a notch.
Massy's account sits at around 2.5 million followers… yup, millions, and for good reason. She provides great ways to build strength and be a healthier version of yourself, and has some pretty inspirational captions and quotes to go along with it. Check this impressive lady out!
Brooke is another CrossFit athlete who posts some insane feats of strength and conditioning. She's one of the hardest working people you will see on the internet. Follow this 22-year-old freak athlete for your daily dose of "Holy crap, how did she do that?!"
Looking for more favorites? Check out these 5 Best Apps for Losing Weight.