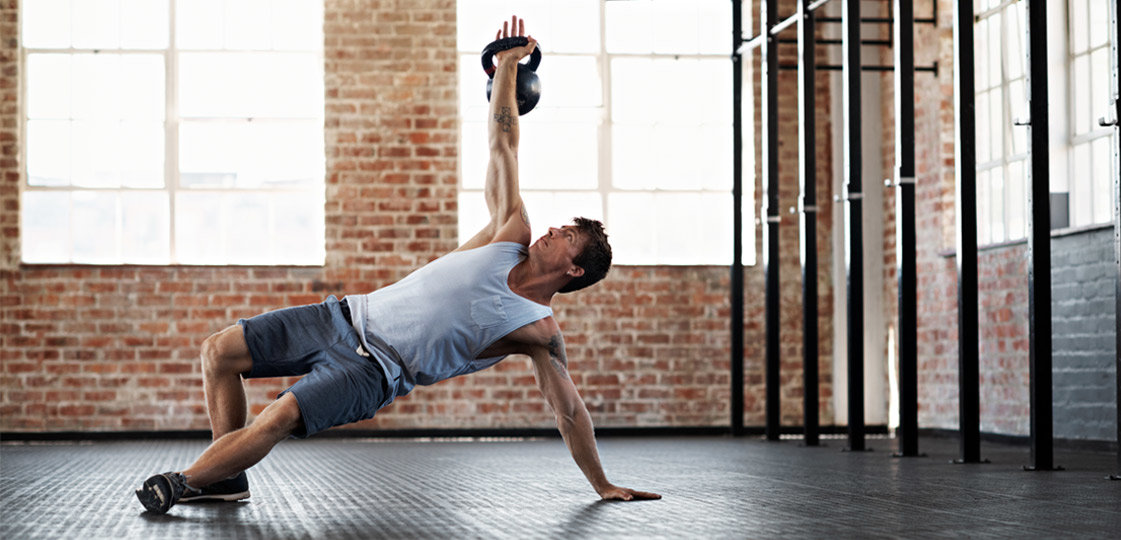 Even the most avid athlete can grow a little bored with the repetitiveness of their workout routine. It can actually be good for your body to switch things up and jumpstart some of those muscles that have become a bit complacent doing the same exercises over and over again. One way to enhance your existing exercise regimen is by adding kettlebells. They can help increase your flexibility as well as strength, and get (and keep) your heart rate up throughout your routine, making it a perfect aerobic exercise. If you really get into it, a kettlebell workout can burn up to 20 calories a minute.
You don't have to be a star athlete to make kettlebells work for you. Beginners can benefit right away and add time and intensity to their workout as they progress. The cost to get started is minimal, requiring nothing more than a single kettlebell and some internet videos, or an expert to learn the basics. Bonus: you don't need a gym to get started with a kettlebell routine—you can buy one online or at your local sporting goods store and use it in your workout space at home. Ready to rev up your routine? We've rounded up some great how-to videos to get you started using kettlebells.
THE KETTLEBELL SWING
Kettlebell movements are just like any other movement with weights. Your arm muscles are always fighting back against the resistance of the load. Your biceps and triceps will get a good workout from every swing and lift you perform.
SQUATS AND LUNGES
These are some of the best and most popular leg exercises. When you do them with a kettlebell, you will enhance the effectiveness of those movements. You are increasing the amount of body weight you are using, making your muscles work slightly harder to complete the exercise.
DEADLIFTS
Deadlifts are another kettlebell exercise that forces you to contract those hard to tone butt muscles.
Looking for more workout tips? Check out our post on how to master a pull-up.