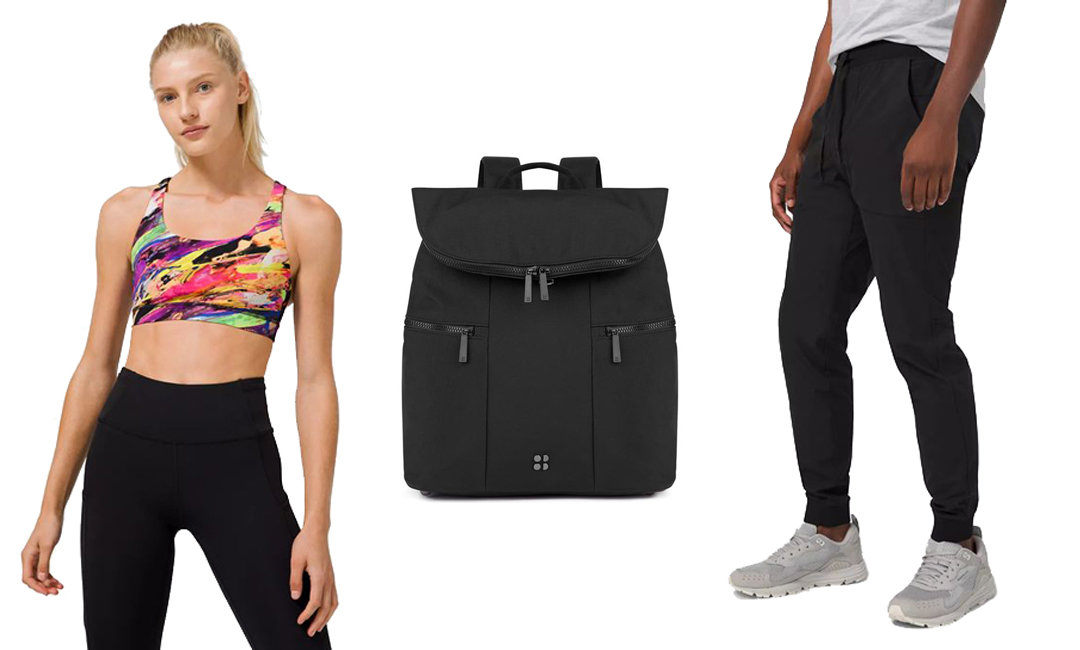 Disclosure: The workout wardrobe picks below contain affiliate links, which means we'll receive a commission if you click on a link. We hope you like our picks — click the titles to shop!
Now that we've waved goodbye to 2020 (see ya never!), we're making some big plans for our fitness routines in the new year. And yes, that includes making room for some new stuff in our workout wardrobe! Keep reading to see what we'll be wearing while we're trying new cardio workouts, hitting the trails… and maybe just chilling on the couch.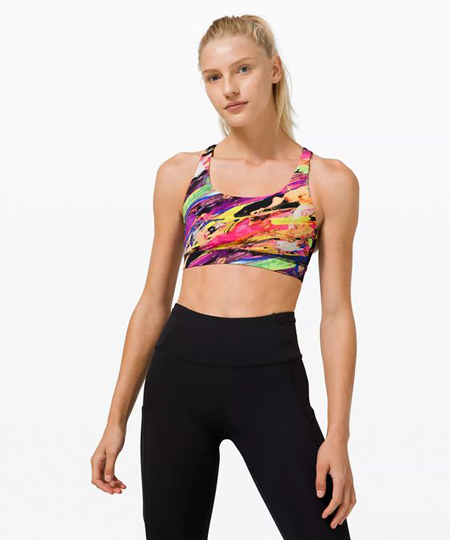 Some sports bras can be constricting, but we're big fans of lululemon's breathable four-way stretch styles. And come on, who wouldn't be excited to wear this colorful number to their workouts?!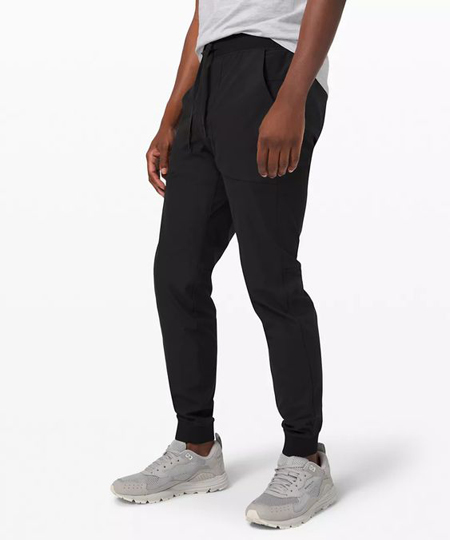 What does ABC mean, you ask? Well, the geniuses at lululemon have developed ABC™ (Anti-Ball-Crushing) technology to keep you comfortably on the move.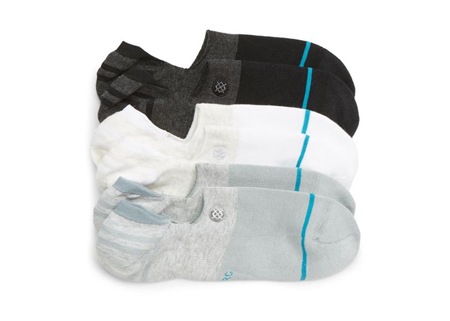 Sock: the most overlooked, but most important part of anyone's workout wardrobe. Why? Nothing will halt you in your tracks more than socks that slip down or give you blisters. So stock up on these — they're soft, stretchy and made of blended-cotton to keep you dry and comfortable.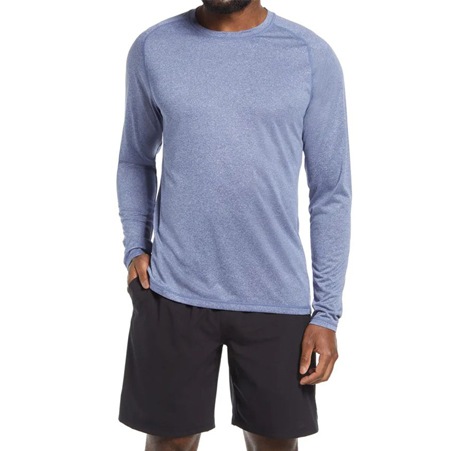 Go ahead and stock up on every color of this moisture-wicking tee. You can wear them to the gym, layer up at home, you name it!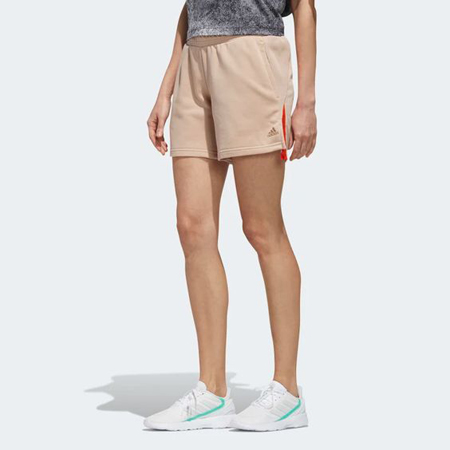 These shorts let you move from street to workout and back. We also love this punchy orange *and* the fact that they're made from recycled materials.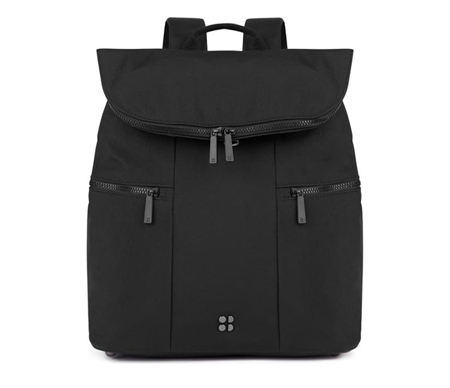 We've already hinted at our need for this versatile backpack on our yogi gift guide, but honestly it needs to be mentioned again! It's roomy enough to hold your clothes, accessories, and even has a padded compartment to protect a laptop or tablet.
We're excited to break those records in the new year, but we're also making sure to take the time to slow down and get cozy. Check out these healthy crockpot soups we'll be enjoying on those rest days!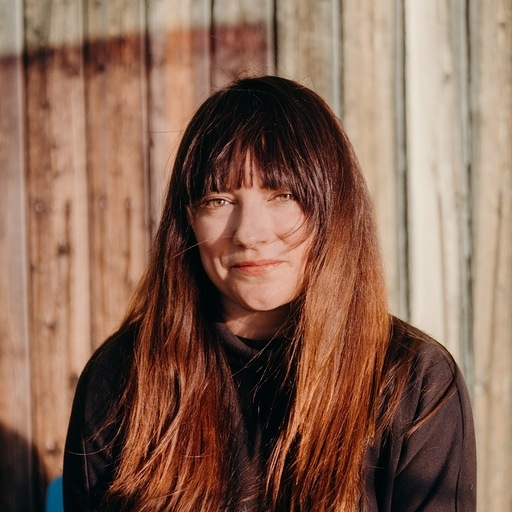 Allison is a writer, Bruce Springsteen enthusiast, and sixth-generation Texan living in Denton, Texas.