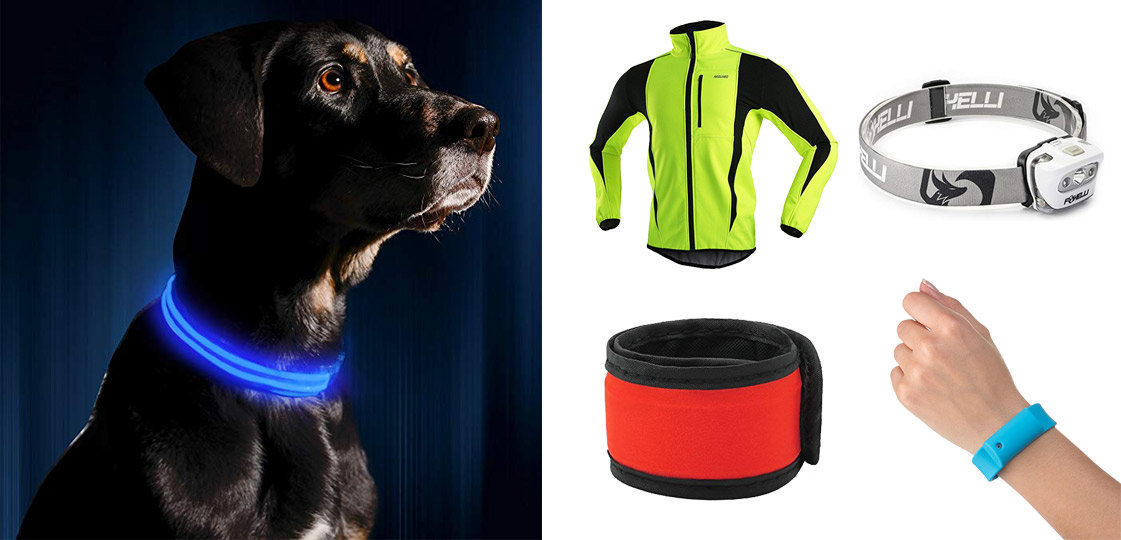 Daylight saving time ends November 4th, which means it's about to get a lot darker, a lot earlier. If you usually get your runs in after work, you'll be running in the dark. It's not the safest thing to do, but it's also hard to switch up a routine that works for you. If you just can't quit your evening runs, the next best thing to do is be prepared. Keep scrolling to view a list of reflective gear you can wear or take with you on your night runs, plus some tips on running after dark.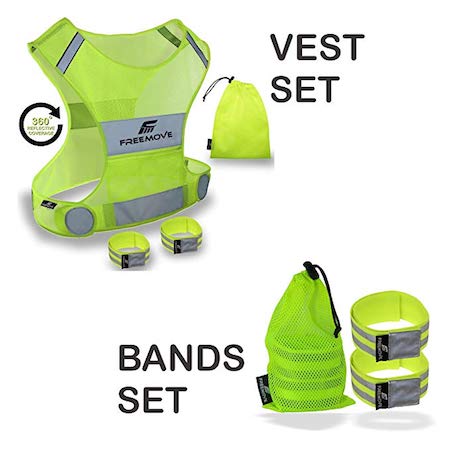 Stay visible with this ultralight reflective vest. Its clever front zipper pocket will keep your phone and keys safe. Bonus: it comes as a set that includes a quick-drying storage bag and reflective bands to wear on your arms or legs.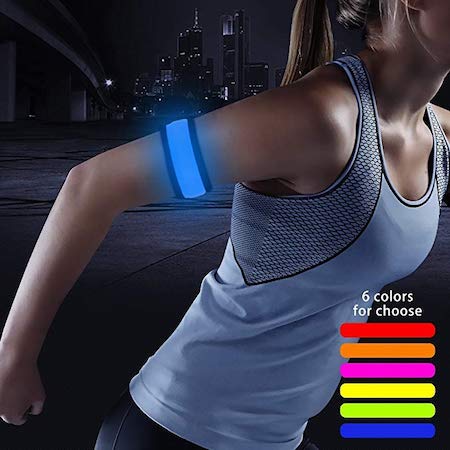 Wrap these glow-in-the-dark slap bands around your arm, wrist or legs to keep you more visible while you're out and about. There are six different colors to choose from and the kit comes with extra batteries.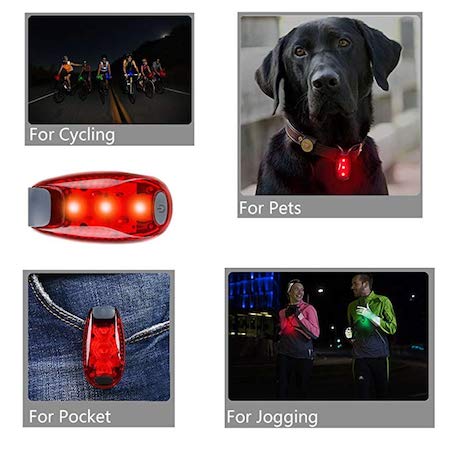 Add these weather-resistant light clips to the rest of your reflective gear get-up. Snap one onto your dog's collar, a pocket, your bike, armband, backpack—whatever you want! The set comes with 4 different vibrant colors and 5 extra batteries, so you can share them with the fam.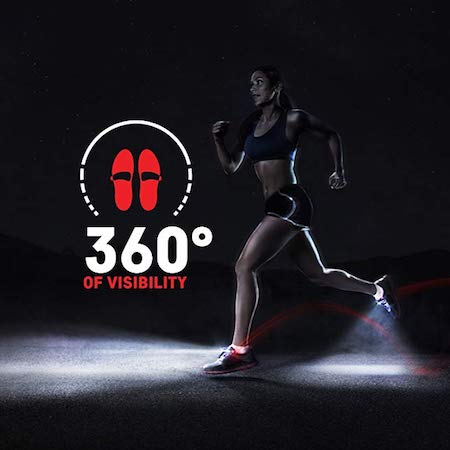 These super bright rain, heat and snow-proof lights easily clip onto your shoes. They aluminate up to 30-feet in front of you and have two back-facing lights. They also charge fast and last on their highest setting for 2.5 hours, so they'll keep you lit up on your long runs.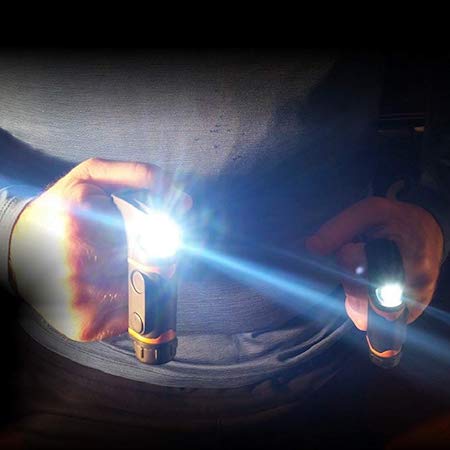 These LED knuckle flashlights are lightweight and waterproof, plus their super wide flood beams have three settings—high, low and blinking.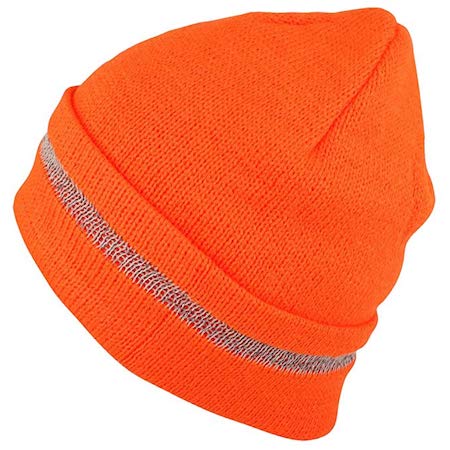 This beanie will not only keep your head warm, but it will also make you more visible thanks to its bright color and reflective strip. If you're not into the safety orange color, try their safety yellow!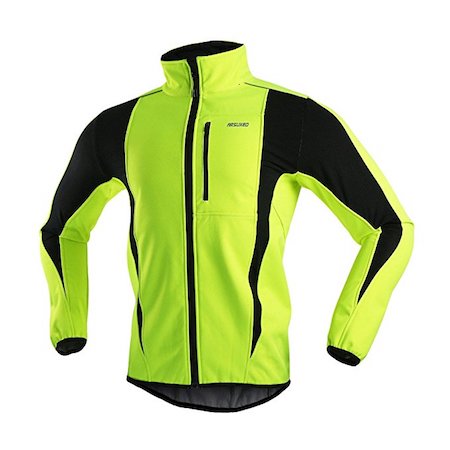 Speaking of colder temps, this windproof, waterproof and thermal fleece will keep you warm on night runs. It's breathable so you'll be comfortable, and the bright colors and reflective logo work to keep you lit up in the dark. The jacket also comes in black, orange and red.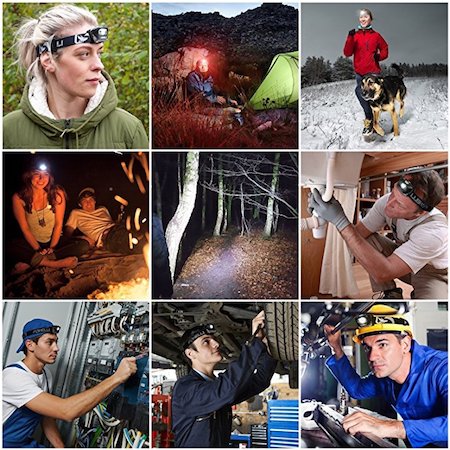 Headlamps are a must. They're easy to wear and keep your hands free. This particular one is lightweight and waterproof, and it has a long battery life.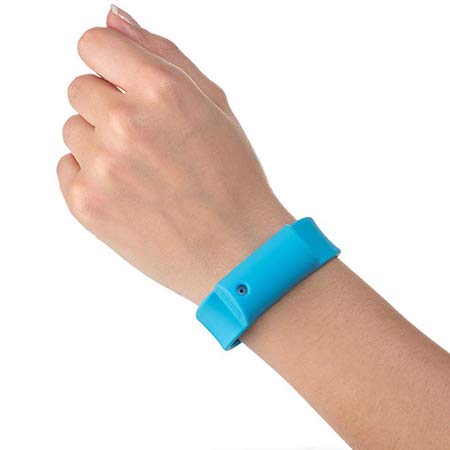 Stay extra safe with some extra protection on night runs with pepper spray. This lightweight bracelet lets you easily (and quickly!) spray up to 3 feet away. It comes with a free training course so you'll know how to confidently use it when you need it.
Keep your bestie safe on night walks and runs too! This collar has multiple settings—a steady light, fast and slow flashing. It's rechargeable too—one charge will last you a few walks. Add even more protection with an LED leash.
Here are some tips for running at night, thanks to Active.com:
Run against traffic. It's easier to avoid traffic if you can see it.
Don't wear dark colors at night. White running attire is the easiest to see at night, but orange and yellow are also appropriate. Black, brown, dark blue or green are not recommended.
Run behind vehicles at intersections. Even if a car or truck has stopped at a stop sign, there's no guarantee the driver has seen you.
Don't wear headphones. Wearing headphones diminishes a runner's ability to hear a car horn, a voice or a potential attacker.
Wear a billed cap and clear glasses. The bill of a cap will hit an unseen tree branch or another obstacle before the obstacle hits your head. Clear glasses will protect your eyes from bugs and other unseen obstacles.
Vary your routes. A potential attacker can watch for runners' patterns and loom in a particularly dark or isolated area.
Run with a partner. There's strength in numbers.
Try to make eye contact and acknowledge a driver. The interaction, however brief, could save your life.
Want to take your workout inside? Check out Essential Workout Equipment for Home Gyms.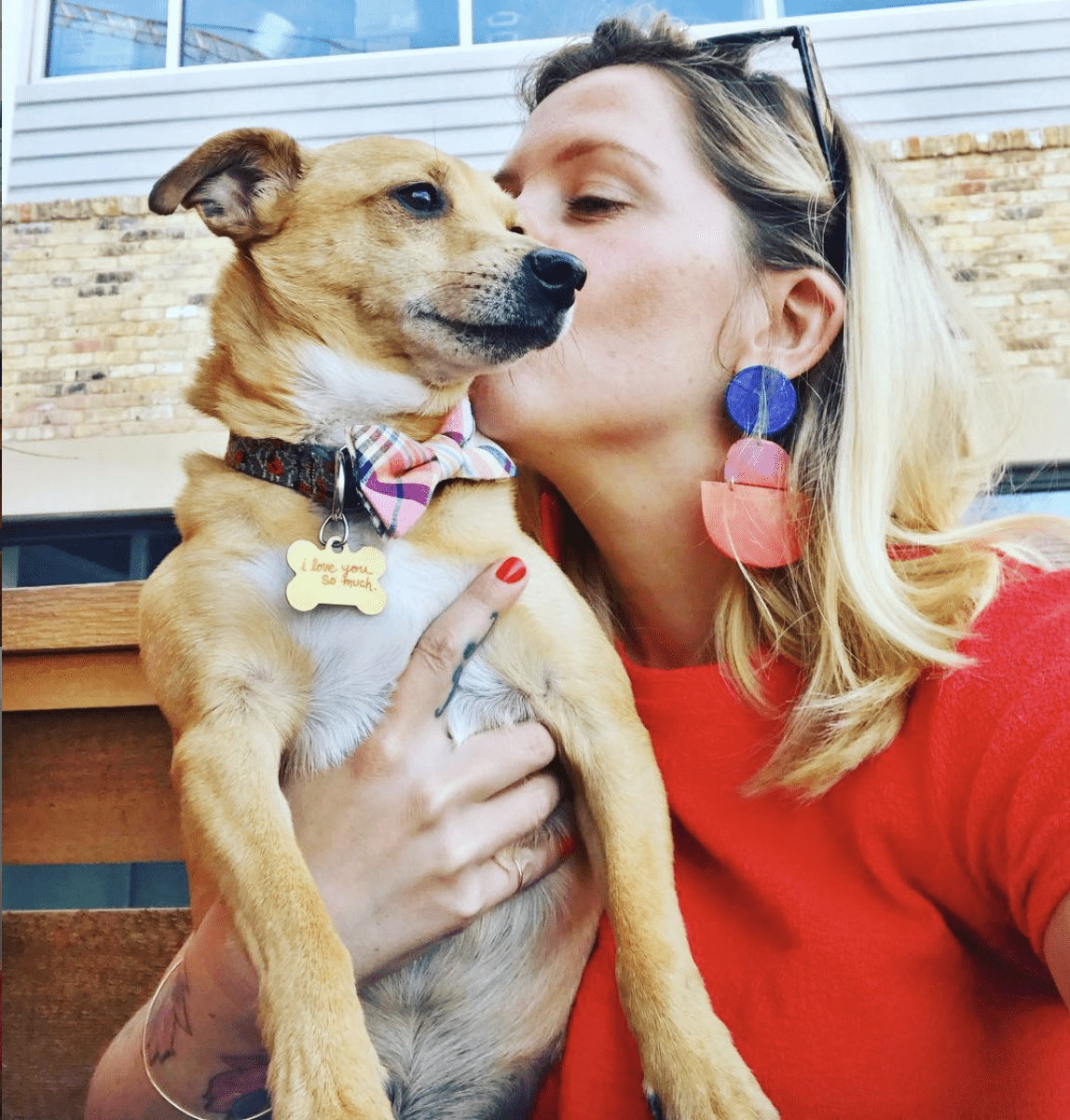 Melody Rose Rowan is the CEO + hostess with the mostess at @CuteStays. When she isn't blogging about style and interior design for her blog MustacheMelrose.com, Melody can be found renovating @MaxineTheAirstream with her husband, Scott, or playing with her two rescue dog-sons, Jake and Finn. Say hi at @mustachemelrose!