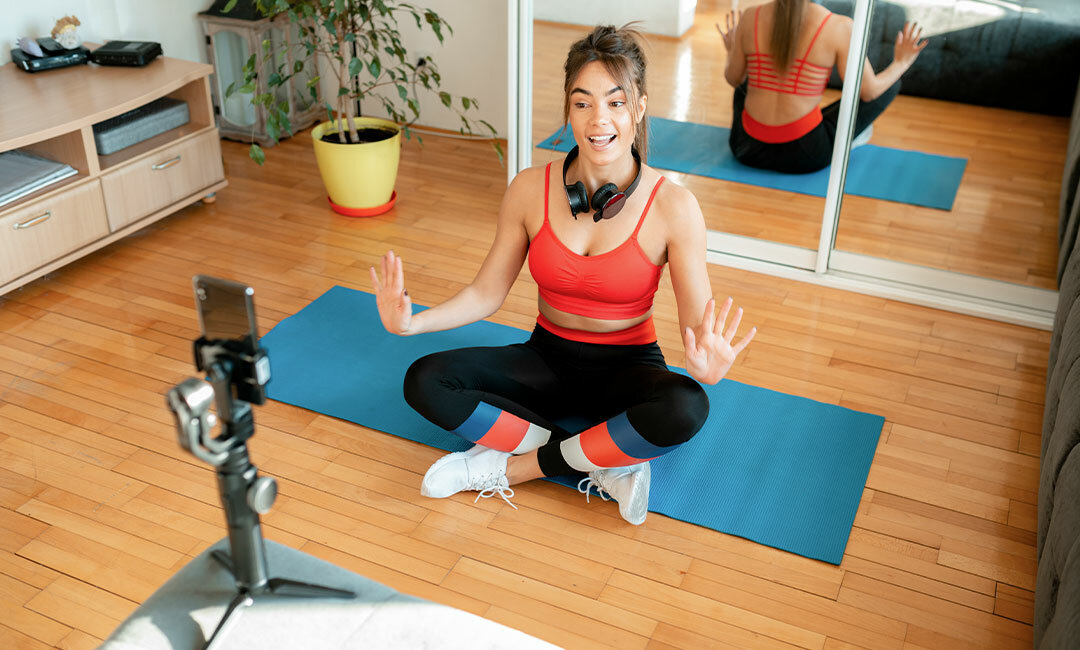 Instagram has become a hub for fitness enthusiasts and influencers alike, sharing their workout routines, nutrition tips, and overall wellness practices. However, not all fitness influencers are created equal, and it can be challenging to differentiate between those who offer accurate and science-backed information versus those who promote questionable advice or potentially harmful practices. When it comes to seeking out credible fitness influencers on Instagram, it's essential to look for those who have the appropriate qualifications and experience in the field of health and wellness. To help give your feed the refresh it may need, here are 10 fit-fluencers worth pressing the follow button for.
Emily is an Apple Fitness+ trainer who focuses on more cardio-based workouts, like running and spin classes. She is a bright light in the online fitness world, spreading positivity and encouraging others to smash their fitness goals through inner strength. Emily's content is definitely more lifestyle-based but does focus on her marathon training and different workouts she leads through the Apple Fitness+ Studio.
View this post on Instagram
A well-known celeb trainer, Jeanette Jenkins still focuses her content on us regular folk when it comes to working out! She is the founder of The Hollywood Trainer club which offers a wide selection of programs and tools for users. If you need a quick 20-minute workout, Jeanette has you covered! You'll be able to find total body strength, HITT and more on her page!
View this post on Instagram
As a former international athlete, sports scientists and Nike trainer, Luke knows a thing or two about fitness and how to achieve your goals. As a personal trainer, Luke has the knowledge and experience in guiding individuals through workouts and nutrition to help them go beyond what they thought they were capable of. He posts a mix of content, including workout routines, interviews, Q&As, while sharing his knowledge of how the body works, both physically and mentally.
View this post on Instagram
This popular Australian fitness enthusiast may be one of the most well-known female fitness influencers on Instagram. Kayla is the founder of Sweat, an app consisting of all your fav HIIT, strength, barre, pilates, and yoga workouts. She is a mom of two, and frequently posts about her post-partum journey, along with workout videos, inspirational quotes and transformation photos of individuals who use her program.
View this post on Instagram
Similar to Kayla Itsines, Emily Skye is a mom of two who has shown her followers how to navigate the fitness world pre- and post-pregnancy. Emily focuses most of her content on bodyweight workouts individuals can do from the comfort of their own living room. She's all about setting realistic goals, while encouraging healthy lifestyle choices and body positivity. She posts frequently about fitness, beauty, and overall nutrition.
View this post on Instagram
Tally Rye is a breath of fresh fair in the fitness community. As a self-proclaimed "anti-diet weight inclusive PT", Tally focuses a lot of her content on the mental and physical benefits of exercising. Tally emphasizes intuitive movement, meaning you learn to move your body because you love it, rather than as a punishment. Tally has a myriad of content, including workout videos, podcast interviews, and showcases her daily life outside of a gym.
View this post on Instagram
Jordan Syatt is definitely a trainer to have in your corner when it comes to weight loss. He recognizes that weight loss doesn't have to be complicated and you can do it without sacrificing the joys in life (like pizza!). He regularly takes time to engage with his followers and answers questions, while reminding people that as long as you're still trying, you can't mess up. His content is a mix of opinions within the fitness industry, exercise videos, and focuses on breaking the misconceptions and stereotypes about fitness and working out.
View this post on Instagram
As a mom, Massy Arias knows how it can be challenging to find a balance in committing yourself to a fitness routine and being present for your family. She finds a way to prioritizing working out for her mental and physical health through cardio, strength, and yoga routines. She's big into sharing user-generated content by encouraging her clients to share before and after photos of their fitness wins!
View this post on Instagram
Sam Gwazdauskas holds a Bachelor of Science in Nutrition and a Master of Kinesiology and Sport Nutrition so you could easily say she knows a thing or two about working out in healthy way. Sam details her time as a former body builder and sheds light on how to achieve your best, and healthiest self. Through reels of fitness routines and copious easy, delicious, and nutritious recipes, Sam brings a positive light to the online fitness community.
View this post on Instagram
James Smith is a no-nonsense fitness influencer who won't hold back. As a 3x best-selling author, James is one of the more prominent fit-fluencers you should be following. Founder of the James Smith Academy, James is a PT focused on 'outing' false influencers, fad diets, and unhelpful fitness information. His approach is refreshing and straight to the point. Check out his Instagram page for some must-know fitness tips and tricks, and a laugh along the way.
View this post on Instagram
If you're feeling inspired to start a weight loss journey, try these tips – we promise you've given these a shot yet!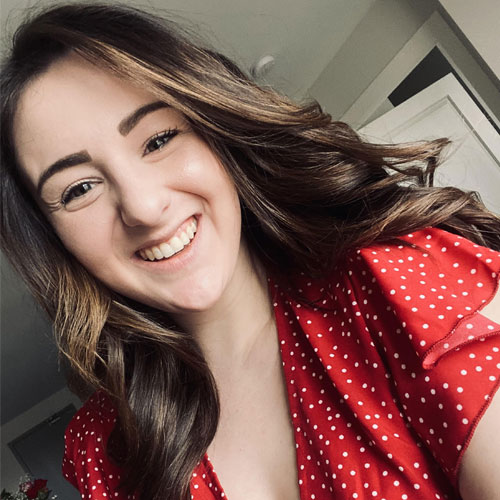 Hayleigh Butcher is a Content Writer & Brand Strategist for Blender Networks. When she's not managing blogs for FitMinutes, The-E-Tailer, Cartageous, InStyleRooms, NurturedPaws & Shoelistic, she's finding a new trail to hike with her dog, Gemma or finding the best new spot in her hometown of Bedford, Nova Scotia for an iced coffee!