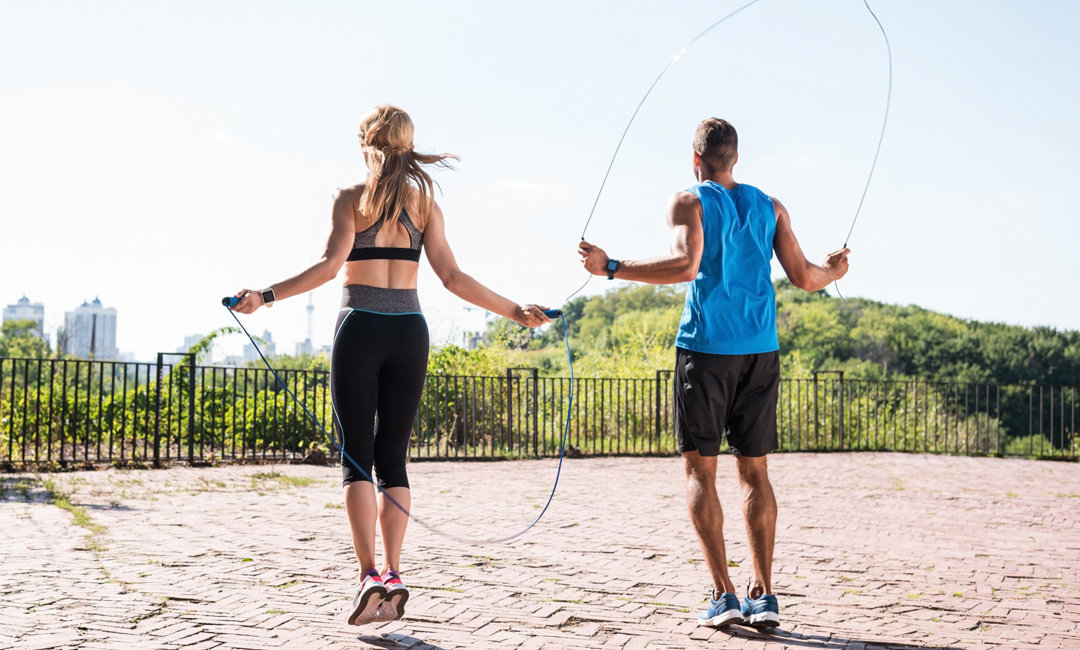 Headed on vacation soon? There's no need to skip a workout! If your hotel or destination doesn't have a gym, there are other ways you can work up a sweat and get in some toning. We've collected our favorite tried and true travel-friendly workout equipment. Keep reading for the goods! FYI – the below contains affiliate links, which means we may receive a commission if you click on a link. We hope you like our picks!
Resistance Bands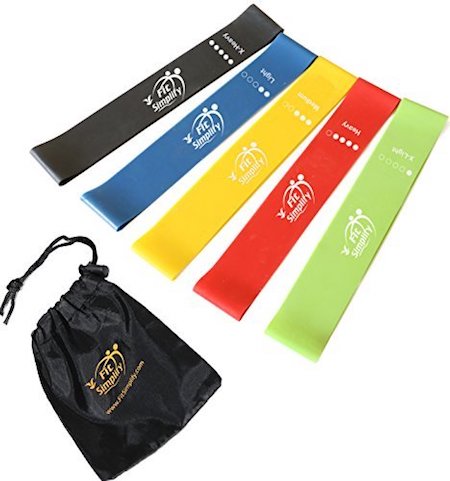 This is a very carry-on-friendly piece of equipment. Even though it can roll up into a little ball, a resistance band is not to be taken lightly. These bad boys can work your whole body, including your biceps, chest, glutes and legs.
Jump Rope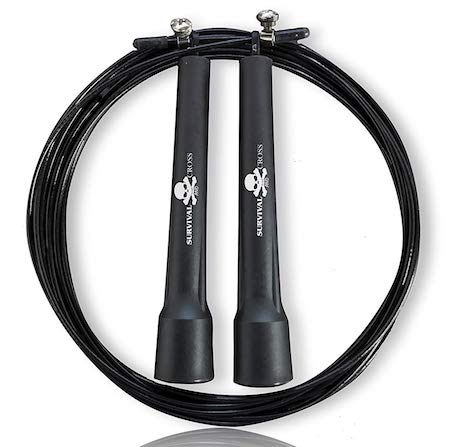 Another small and easy tool to put in your suitcase! Jumping rope not only helps improve balance and coordination, it also burns major calories in a small amount of time. So, if you're short on workout time while you're on vacay, this one is for you.
Travel Yoga Mat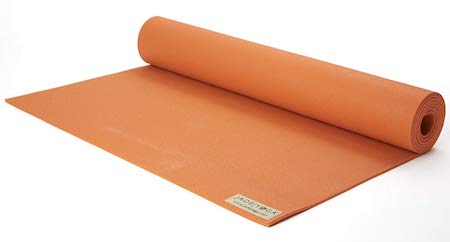 Sure, you can probably do a Downward dog on the carpet of your hotel room, but 1) who wants to touch the hotel carpet?! and 2) using a yoga mat can keep your feet in place. This Jade Yoga mat folds down easily, plus it's eco-friendly.
Core Sliders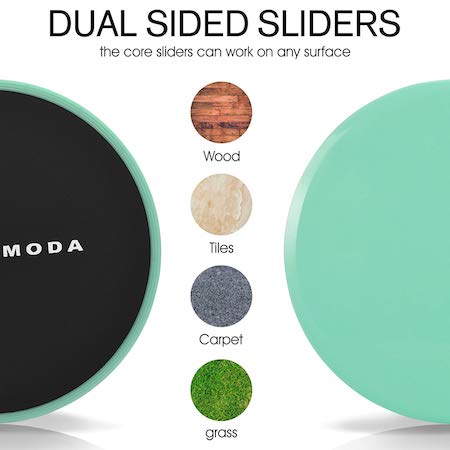 Did you think you were going to get out of doing Mountain Climbers this week? Nope. Meet your new best friend/worst enemy, depending on how you look at it. If you want to burn mega calories while toning your abs, core sliders are a great travel-friendly workout option. Check out all the ways you can use sliders for a full-body workout.
Running Shoes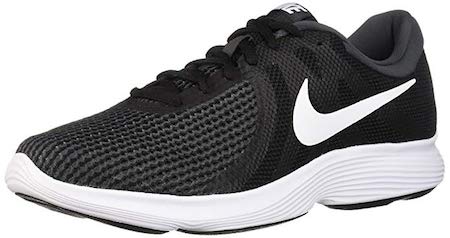 Okay, you probably are already planning on wearing these on the plane, but make sure you keep your feet happy by upgrading to a new pair when it's time. Brooks is a great brand, and of course we love our Nikes.
Apps
There are a ton of apps out there these days that can help you get in a good workout of various styles—yoga, HIIT, running, Pilates, Barre and just about everything else. Some apps cost a bit to download, but when you're on the road a little light motivation and training can help keep you focused and in the movement.
Online and Mobile Videos
Open up that laptop or pick up your phone to tone up while on the road with some online workouts. We've rounded up a few good ones in the past—7 Quick & Effective Butt Workouts, 10 Workouts that Only Take 20 Minutes and 7 Effective Ab Workouts.
Need more inspiration for working out while you're away? Here's How to Work Out While on Vacation.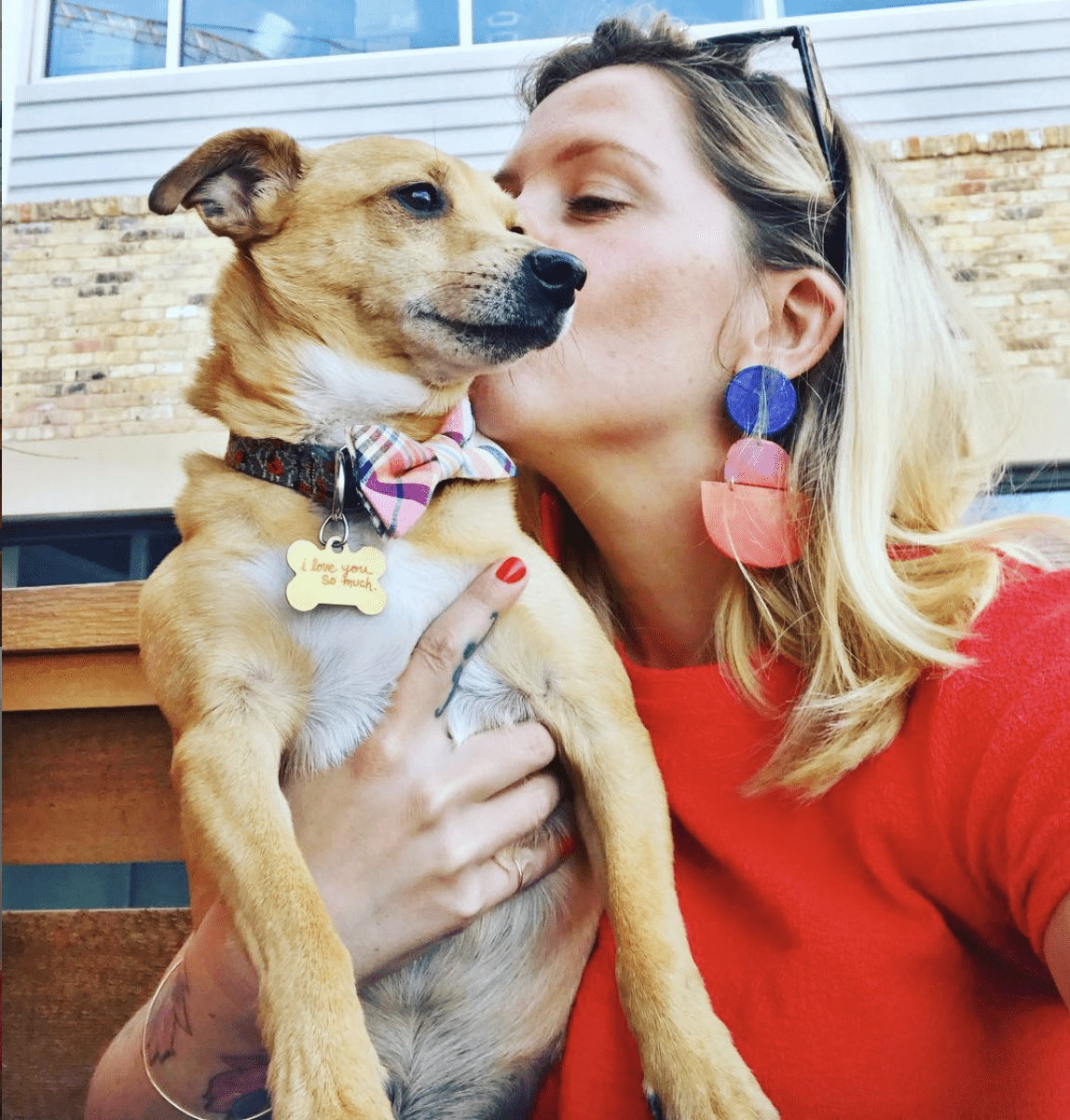 Melody Rose Rowan is the CEO + hostess with the mostess at @CuteStays. When she isn't blogging about style and interior design for her blog MustacheMelrose.com, Melody can be found renovating @MaxineTheAirstream with her husband, Scott, or playing with her two rescue dog-sons, Jake and Finn. Say hi at @mustachemelrose!