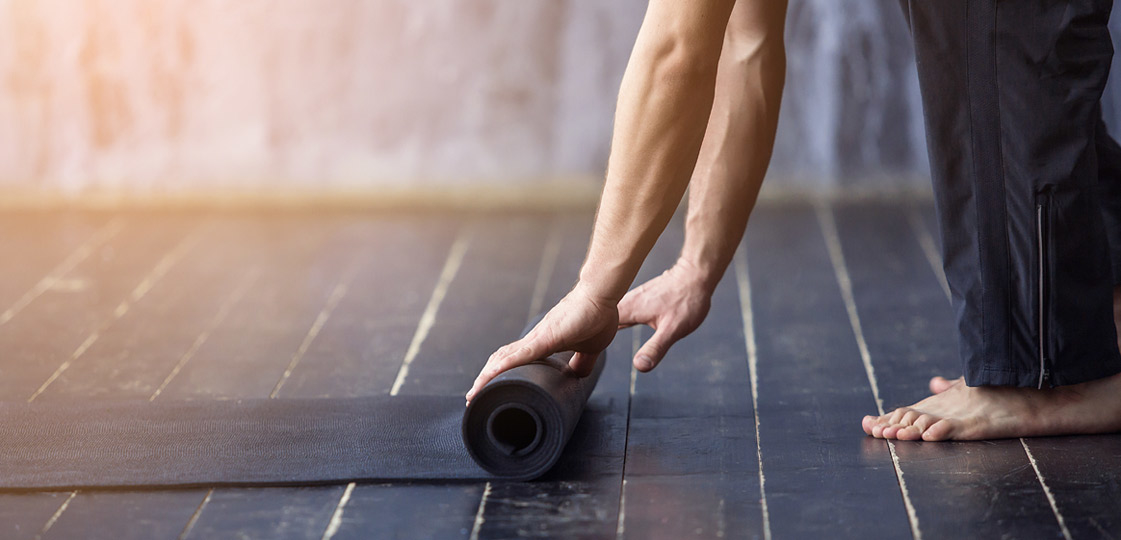 Guest post by Constance Bourg
Not all yoga mats are the same. There are many different types of material that a yoga mat can be made from, and the way you care for your mat depends on the materials used. Caring properly for your yoga mat will not only increase its life span, it will also enhance your yoga practice. Whether your yoga mat is cotton, wool or rubber, these tips will help to keep your mat in good shape.
Airing Your Mat
If possible, leave the mat laying flat on the floor for a while after yoga class, instead of rolling it up straight away. This allows the mat to air out and dry if necessary. If you don't have time, take a cloth with you to wipe the mat dry before rolling it up. When you get home, unroll the mat and leave it to air out. Do this outside if possible. Turn the mat over after a while to make sure both sides are dry. This is especially important if you are using a cotton or wool yoga mat.
Cleaning Your Mat
TPE (Thermoplastic Elastomer) and natural rubber mats are very easy to clean and care for. Just wipe the mat clean with a damp cloth and you are done. Cotton and wool yoga mats will need washing from time to time. Most mats can be washed in your washing machine, but be sure to check the manufacturer's recommendations first.
Storing Your Mat
If you have the space, it is best to store your yoga mat in a flat state, and not rolled up. A cool and dark room or closet is best. Cotton and wool mats can fade in color when stored in direct sunlight. TPE and natural rubber mats can warp and change shape at high temperatures.
When you take good care of your yoga mat, you will increase its lifespan considerably. Just think of your mat as a part of the yoga ritual and treat it with the respect it deserves.
Looking for a new one? Shop our favorite yoga mats below!