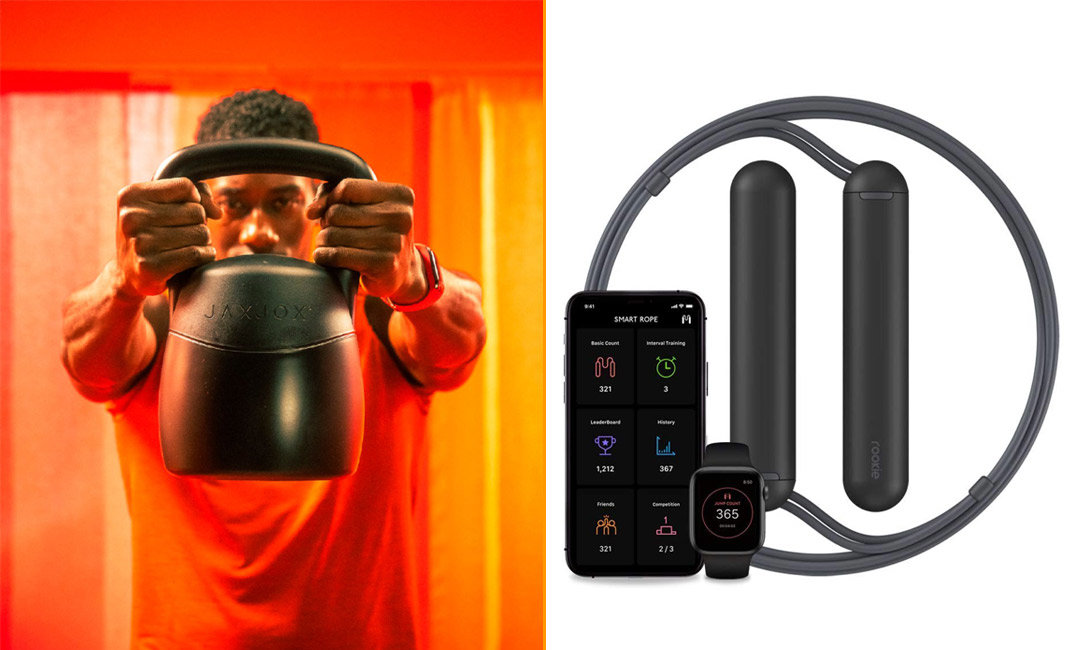 Disclosure: The below contains affiliate links, which means we'll receive a commission if you click on a link. We hope you like our picks — click the titles to shop!
If you've been seriously missing your gym for the past couple of months, you're definitely not alone. But until we're all able to safely return to our studios, getting a good home gym set-up is the next best thing. So load up your queue with virtual workouts (follow us on Pinterest for our favorites) and keep reading for some solid home gym accessories that will work with the space ya got.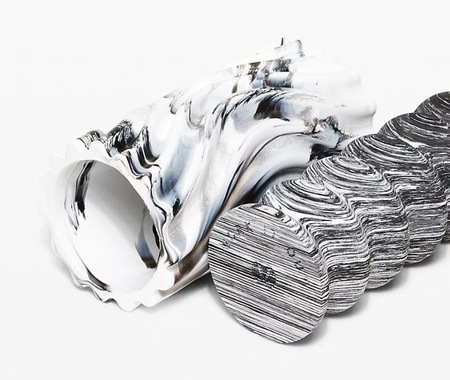 Wanna increase your flexibility and stretch out those muscles after your workouts? Get a foam roller ASAP. Use the exterior roller to massage your arms and legs and then pull out the interior roller for your back.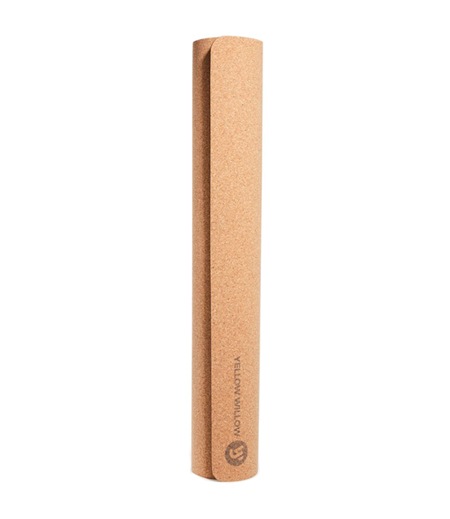 Regardless of whether you're heading to a studio class or staying put at home, a good yoga mat should be a part of every home gym setup.
Add a little extra to your workout regimen with this pack of five resistance bands! Use them for yoga, pilates, stretching… you name it! The best part? You can just tuck them away in a drawer when you're done.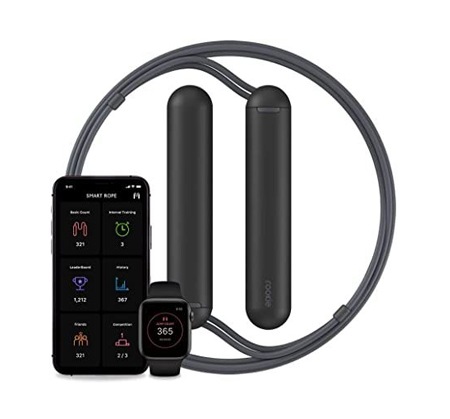 Forget that fancy expensive gym equipment and try this smart jump rope. Simply connect it to the SmartRope mobile app and it will keep track of your jump count, calories burned *and* time spent jumping.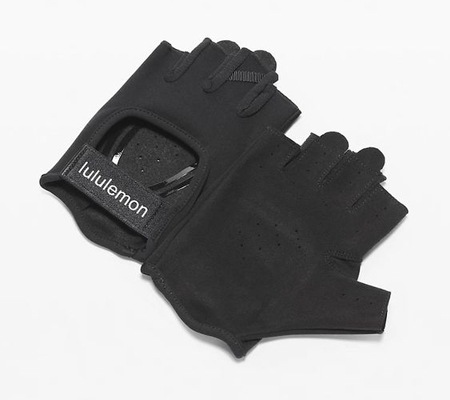 Real talk: it won't matter what kind of home gym accessories you're using unless you're setting yourself up for success. These gloves will keep your hands protected during deadlifts, pull-ups, and general training, so you can make sure and focus on beating your records.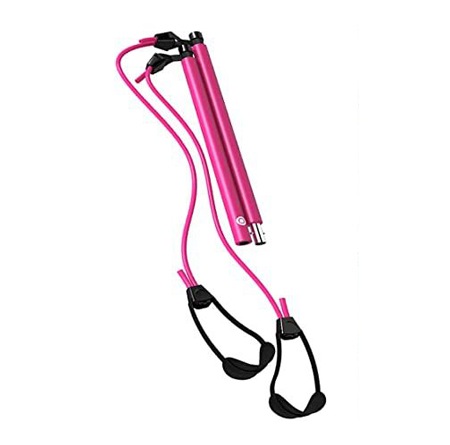 Wanna step up your resistant band workouts? This pilates bar will help you do just that. But you may want to buy some Epsom salts for that post-workout soak… just in case.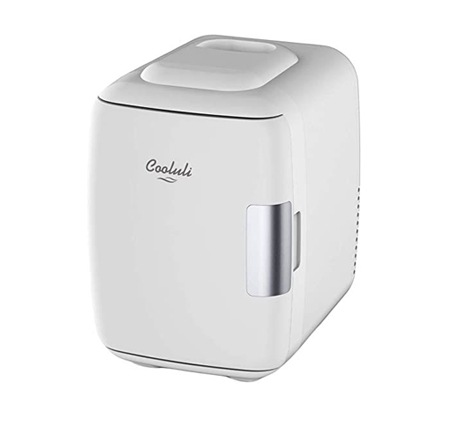 When it comes to home gym accessories, this mini fridge will make you feel like you're back at the studio. Stash this genius contraption in your space to keep your face towels cool or warm.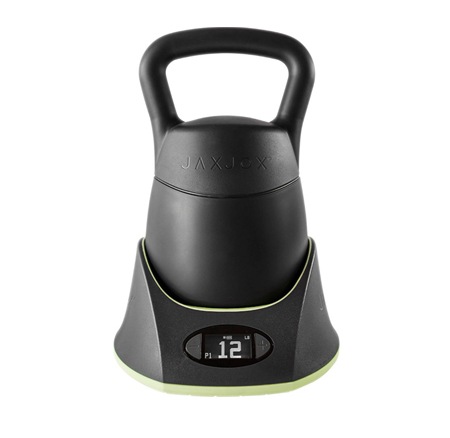 Every home gym should have a kettlebell, but they can take up a lot of space. This magical KettlebellConnection offers *six* weight settings between 12 and 42 pounds for every skill level. Pretty awesome, right?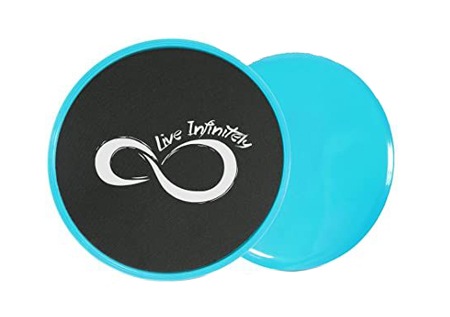 These cute little sliders may seem harmless but trust us: they'll definitely have you feeling the burn.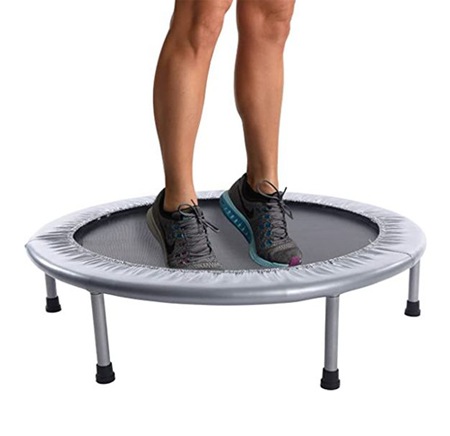 Jumping on a trampoline is an amazing low impact, high-intensity workout that requires very little space. And let's be real: it's fun, too!
Looking for virtual classes to test-drive your new home gym gear? Bookmark these Free Workout Classes To Keep You Moving (And Still Social Distancing)!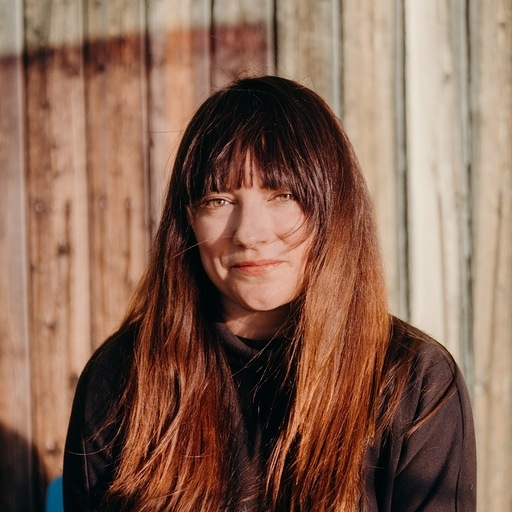 Allison is a writer, Bruce Springsteen enthusiast, and sixth-generation Texan living in Denton, Texas.