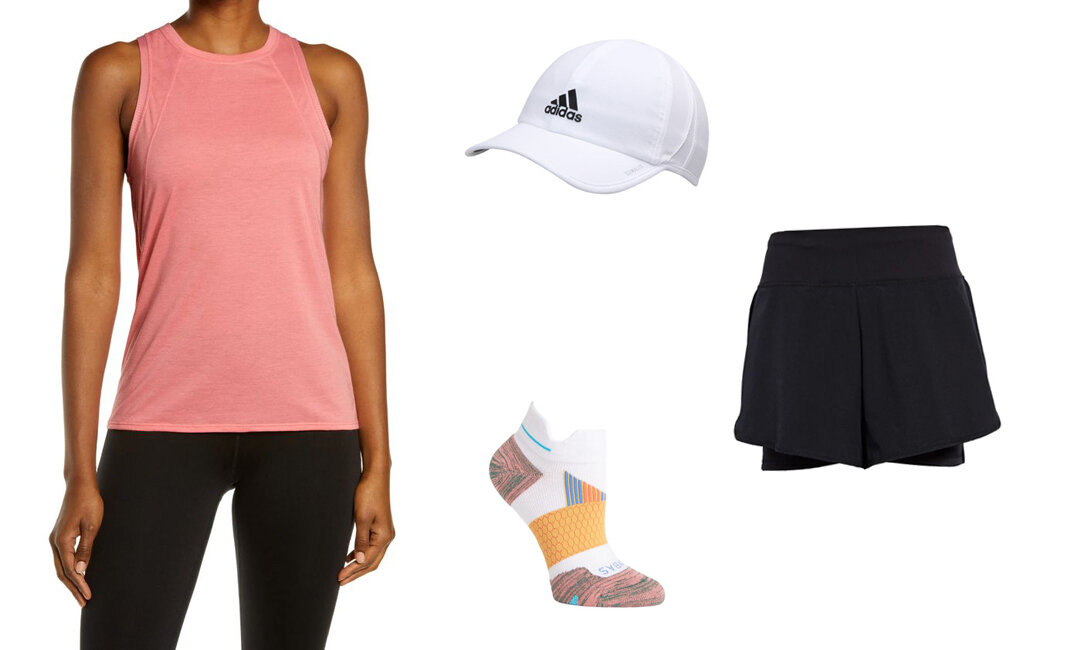 Disclosure: The sweat-wicking workout wear picks below contain affiliate links, which means we'll receive a commission if you click on a link. We hope you like our picks – click the titles to shop!
It's hot out there, y'all! And whether you're continuing your outdoor workouts (don't forget to hydrate!) or camped out with your at-home exercises (in front of the air conditioner, no doubt), you'll need some sweat-wicking workout wear to keep you as comfortable as possible. Keep on scrolling for some of our favorite moisture-wicking gear to keep you focused on your workouts (and less on being a sweaty mess).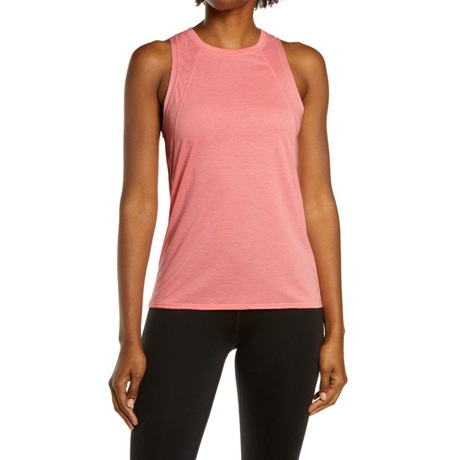 Available in five shades, this lightweight breathable tank was made for those extra-hot, sweaty workouts. Not only is it made from moisture-wicking fabric, but it also includes breathable mesh panels to allow ventilation of excess heat for cooling comfort!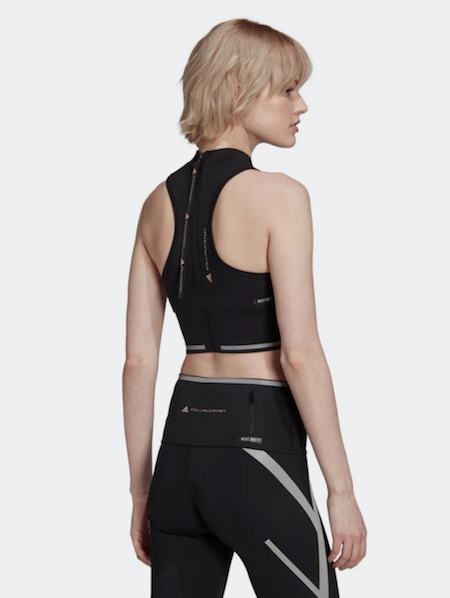 Designed to feel like a second skin, this chic Stella McCartney crop top is constructed using Primeblue, a high-performance recycled material made in part with Parley Ocean Plastic. This HEAT.RDY style is also designed for rapid sweat distribution, AKA keeping you dry and comfortable AF.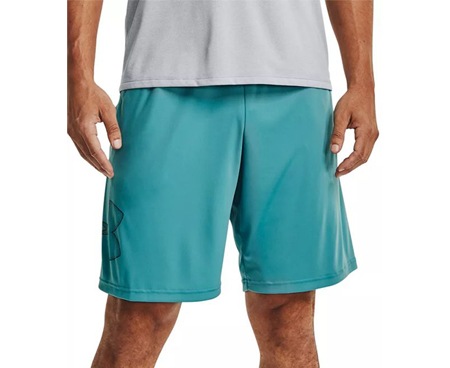 Shorts are some of the best sweat-wicking workout wear out there, especially these Under Armour shorts! Pick from 14 colors to keep you cool and comfortable during your summer exercises (or while you're just lounging around).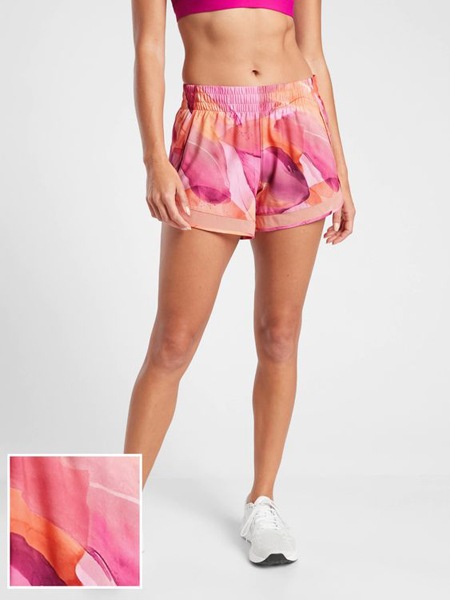 Venturing out for a run? Add these adorable printed run shorts to your workout ensemble ASAP! With 8 patterns to pick from, this recycled featherweight stretch fabric will make sure to keep sweat away.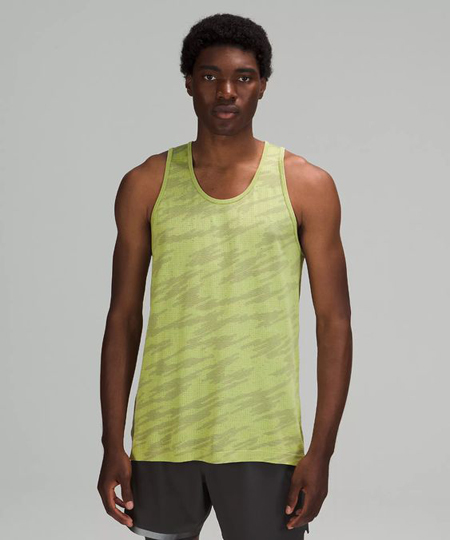 For those intense sweat sessions, check out lululemon's Metal Vent Breathe collection. It's powered by seamless construction and designed to bring on the heat.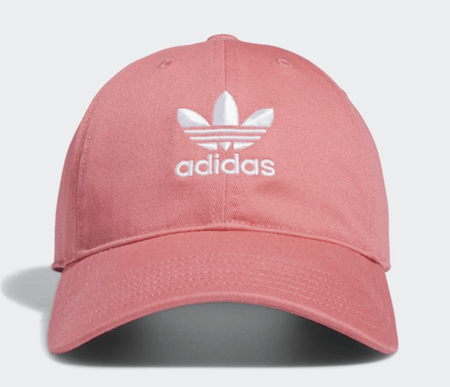 You need a hat this summer! This style not only shades the eyes and hides bedhead, but it also wicks sweat and offers UV protection for your scalp!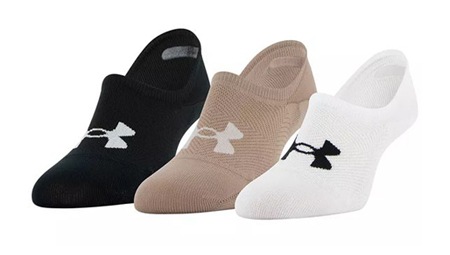 Dealing with sweaty feet is the worst — so stay ready for all your walks and runs with these cushioned, ultra-low socks. The wicking technology helps evaporate moisture, while the flat knit adapts to the foot, and silicone grip keeps them in their place.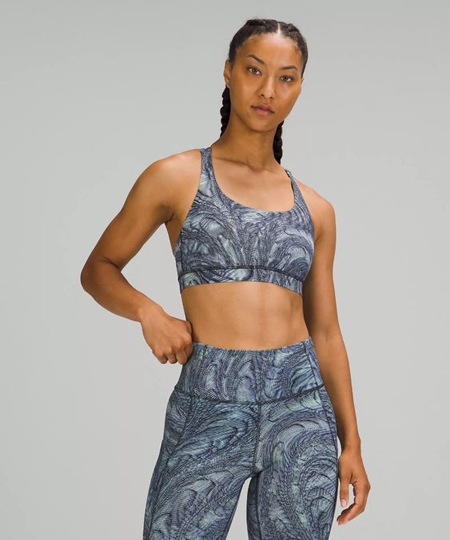 Spending a summer with minimal boob sweat sounds like a dream to us. That's why we're stocking up on this Energy Bra from lululemon. It's stocked in 10 colors, all to keep you supported and sweat-free while you're clocking in your latest workout.
How are you sleeping this summer? Get ready for all the good zzz's with 7 easy workouts you can do before bed!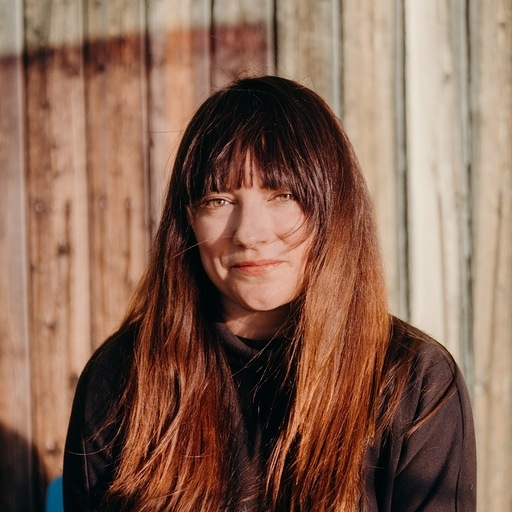 Allison is a writer, Bruce Springsteen enthusiast, and sixth-generation Texan living in Denton, Texas.