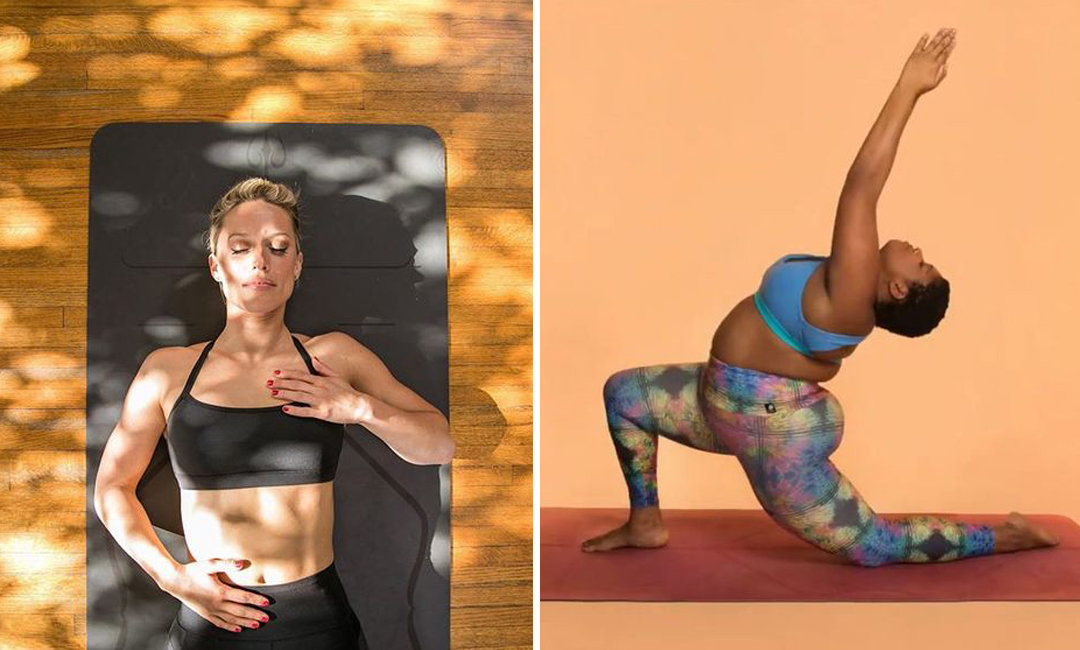 We're all a little blue that our gyms situations aren't back to normal, so we've been forced to get a little creative — living room workouts, home gym equipment… the list goes on. Thankfully, a yoga practice requires almost zero gear *and* you can practice anywhere! So if you're curious to try a new instructor or test-drive a different type, open your Instagram app and have this post ready — this non-comprehensive list of the best yogis on Instagram will definitely come in handy.
After starting his practice in college and noticing a lack of Black and brown faces, Brandon founded Khephera Wellness. Add this feed to your list for quick videos (sometimes with his adorable kiddos) and subscribe to Yoga With Brando to try his trap Vinyasa classes. We also recommend thanking Brandon for his A+ content with a donation to Black Lives Matter Rocket Yoga.
Sigh… we'd all love to be at the beach right now but until then, let's work on our flexibility and drool over Kino's photos instead. Scroll through her feed for perfect poses, attend her live classes, and pre-order her upcoming book, Get Your Yoga On for allll the inspiration to build your own practice.
Wanting to get your little ones started early in their fitness journey? Check out Laura's profile for fun balancing acts, inversions *and* some adorable moments with her family.
Yoga is for everybody and every body. That's why Jessamyn Stanley launched Underbelly Yoga, a platform that focuses on inclusivity and body positivity in each practice. Test drive it yourself with a two-week trial and follow the Instagram page for supplemental videos, resources, relatable quotes and more.
A serene outdoor scene isn't always accessible for yoga enthusiasts living in the city. Thankfully, Mia Caine gets it. This NYC-based instructor features a variety of poses, wellness suggestions and lifestyle tips that are applicable in every setting.
If you're a fan of both AcroYoga and the beach (remember the beach?), you'll Kerri Verna's feed. Follow along for sandy scenes along the coast and be sure and check out her BYG Method! It offers over 150 yoga and pilates classes for all levels, starting at less than $10 a month.
Honestly, we can't compile a list of the best yogis to follow on Instagram and NOT include Adriene Mishler. Her free yoga and lifestyle channel Yoga With Adriene has almost eight million subscribers and offers content and advice for every level. So, if you're not already following her… you may want to change that immediately.
With LOL-worthy videos of her attempts at poses with her little ones, Josephine Jacob is here to prove that yoga can totally be a family affair. Follow this Canadian mother of two for gorgeous poses (both solo and with her fam) and dreamy outdoor settings.
Follow this L.A.-based yogi for gentle movement videos and a fun glimpse into her life. Oh, and if you appreciate a little visual stimulation with your practice, her space is absolutely stunning.
Dr. Chelsea Jackson Roberts stays pretty busy. She's a Peloton yoga and meditation instructor, a global ambassador for lululemon AND the founder of Spelman College's Yoga, Literature and Art Camp for teen girls. Check out her classes ASAP and follow her page and organizations to take notes on how you can cultivate your community through yoga.
Missing your temporarily-closed studio? Bust Out Of Your Fitness Rut With These 4-Week Workout Plans!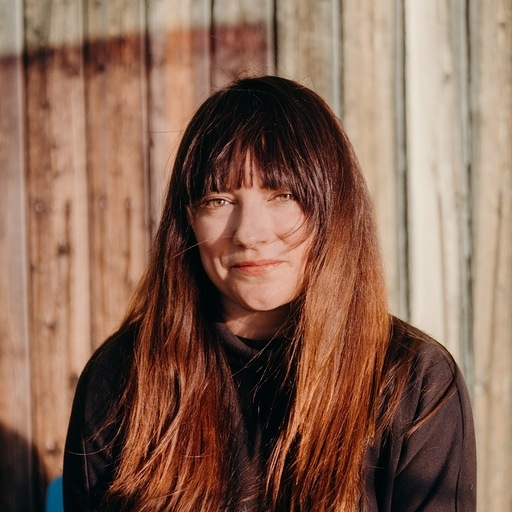 Allison is a writer, Bruce Springsteen enthusiast, and sixth-generation Texan living in Denton, Texas.