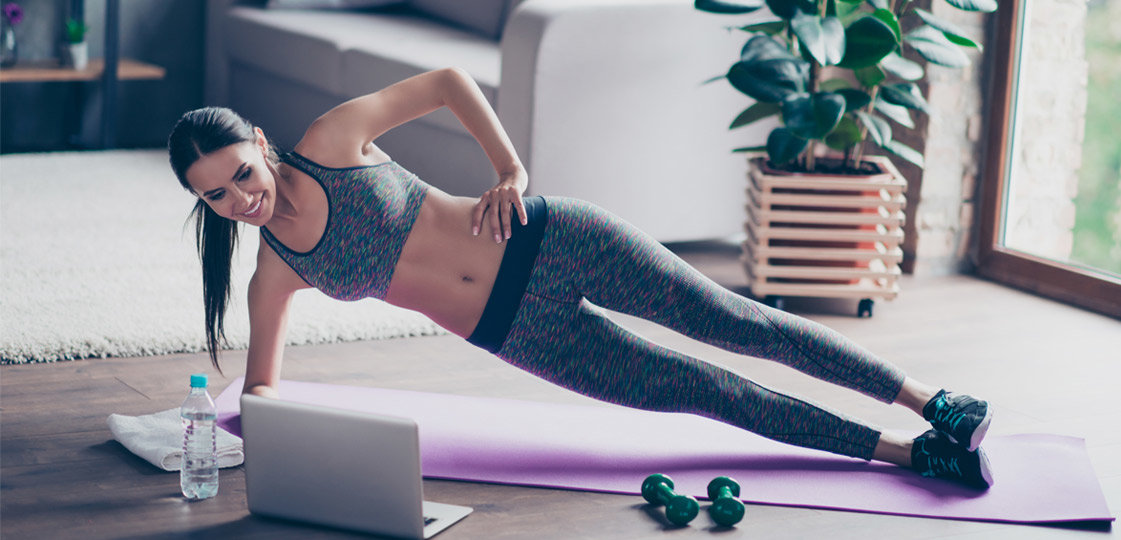 Are you one of those people who plans to go to the gym after work and even has your gym bag packed in your car, but by the time your long workday comes to an end, you're far too tired, or one of your coworkers invites you to happy hour and… you know how the rest goes. Buh-bye gym appointment. Listen, it happens to the best of us. Feeling bad about it every time it happens makes things even worse though. The solution? We've compiled a few effective, super quick and easy workouts that you can do while your oatmeal is cooking and coffee is brewin'. That way you can get some fitness in before your day even starts and not feel bad about relaxing in the evening!
1. The 10's Beginner Workout
This is a great workout for anyone looking to keep it simple in the morning. Not a beginner? No sweat. Take this workout up a notch by keeping rest times short between movements, add some extra rounds and push yourself for the short amount of time you'll be moving in the morning before heading to work!
2. 10-Minute No Equipment Home Workout
This one from POPSUGAR Fitness is a great full body burner that will keep that heart rate up and surely wake you up pretty quickly! You'll hit just about every major muscle group in your body, and you can easily follow along thanks to the POPSUGAR team. They will keep you moving and moving properly, even through a computer screen!
3. 5-MINUTE FULL BODY BLAST
This workout from Gideon Akande, the 2015 Men's Health Top Trainer, is a short 5-minute body blast, with a huge emphasis on the blast! Gideon will have you moving and sweating in no time. He helps you target the muscles commonly affected by long work days spent sitting at a desk—your hips, hamstrings and lower back, so you can work on fixing the problem before it starts!
4. Quick Morning Workout to Get You Started
This one from BuzzFeed is a great way to get moving in the morning. To make it a little tougher, grab a stopwatch and set it for 10 minutes. Complete as many rounds of this set in 10 minutes, keeping rest times short. The burpees will keep your heart rate up and your abs and legs will be burning by the end of those 10 minutes from the squats and planks. Give it a go before you hop in the shower!
5. QUICK ENERGIZING MORNING WORKOUT
This workout is perfect if you're like us and short on time most mornings. It includes a solid warmup but still is under 15 minutes, though you'll feel like you just completed an hour-long workout by the end of it. Follow along with John to get energized and start your day off right!
6. 10-Minute Home Hitt Workout
This HIIT (High-Intensity Interval Training) workout will get your heart rate up and have your muscles burning in no time. If you're in a time crunch for a morning workout, follow along with this one and be ready for a quick moving, effective workout.
7. 5-MINUTE YOGA WORKOUT
If you're looking for something a little more relaxing to get your body moving in the morning, Tara Stiles is your girl. Flow along with her as she takes you through a 5-minute yoga workout that will get your body prepped for the day.
Looking for more workout ideas? Mix things up and check out 8 Outdoor Workouts.