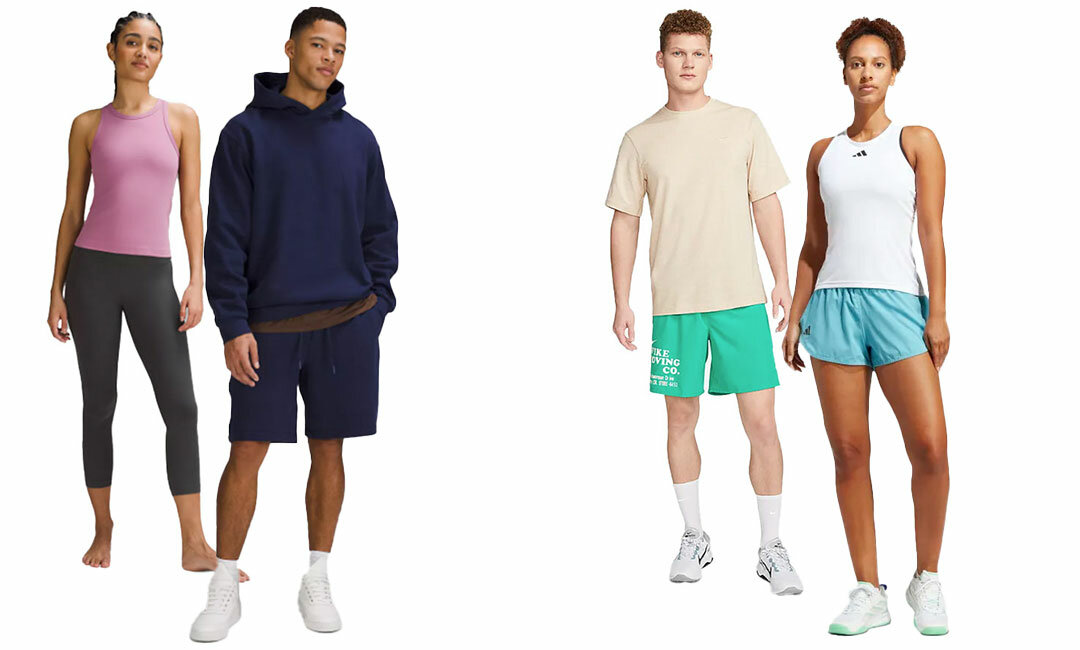 Disclosure: The stellar fashion scores below contain affiliate links, which means we'll receive a commission if you click on a link. We hope you like our picks – click or tap the titles to shop!
As we enter March, many people start to let their New Year's resolutions fade into the background, particularly with their health and fitness goals. The weather is cold and dull, and any motivation that was there at the beginning of the new year, has slowly started to fade away – but it doesn't have to be this way! Sometimes all you need is a few new wardrobe essentials to jumpstart your training again. So, to help you reactivate your winter fitness routine, we've rounded up some stellar fashion scores that should help give you the motivation to get back on track with your workout routine!
These new AlignTM tank tops are all the rave right now and we're so here for it. This tank is powered by NuluTM fabric, so you'll be in for a buttery-soft, weightless experience. Not feeling the cropped style? This is a great compromise since it's not too long, and not too short; it falls just above the waistband.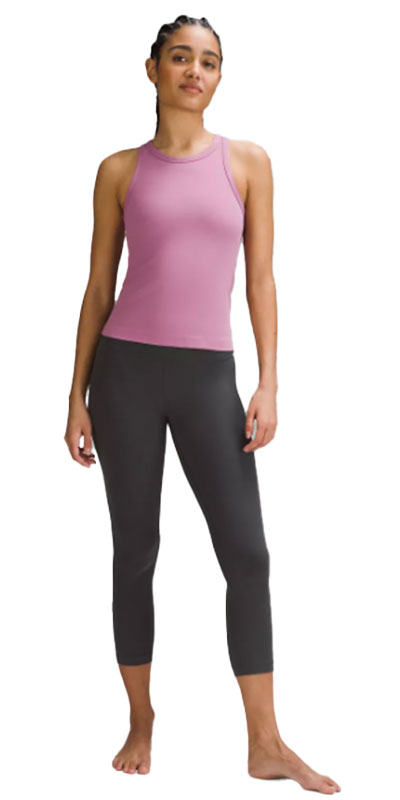 These compression tights will get you through your toughest, most intense workouts with ease. It fits great, all while keeping you dry and comfortable and makes you feel like you can crush every PR. These tights are made from UA RUSHTM infrared technology and works to reflect your body's energy to help you work harder & recover faster.

These versatile cotton shorts provide a relaxed look, so you'll be comfortable in and out of the gym. With naturally breathable fabric, these shorts have a streamlined fit that gives your glutes and thighs plenty of breathing room.

Don't compromise performance for style. Part of the adidas Club Collection, this tank gives you room to train thanks to its stretchy fabric and racerback design. Made from breathable mesh and moisture-wicking fabric, you'll be able to conquer any challenge – on, and off the court.

No matter where your workout takes you, this versatile sweat-wicking top from Nike has you covered. Designed to keep you comfortable, the underarm ventilation will help you stay cool during all your reps. It's even made from at least 50% sustainable materials, so it's great for the environment too!

Looking for your new fav sports bra? Here it is. The Like a Cloud Longline Bra from lululemon is perfect for light activities and on-the go errands. It has a supple fabric that will keep you feeling your best no matter what the day throws at you.

Refreshed your workout with this Metal Vent Tech Short-Sleeve shirt from lululemon. Made from silver threads that help reduce odour-causing bacteria, this shirt boasts a close fit with endless stretch. Let it empower you and push you to your limits during your next workout.

This workout training crop bra from Macy's will be an essential addition to your workout wear wardrobe. Designed for maximum support, this sports bra has wire-free cups with light padding for ultimate comfort.

Looking for your next grab-n-go jacket pre or post workout? Then this jacket is for you. Made from a sweat-wicking material, this jacket will help keep you warm while you stretch before your next yoga or spin class.

You've got the ultra-comfortable warm up tanks and t's, you may as well add these shorts to your wardrobe too! With an encased elastic waistband, these shorts will stay in place during your time on the court, or in the weight room. It even has pockets to help hold your essentials.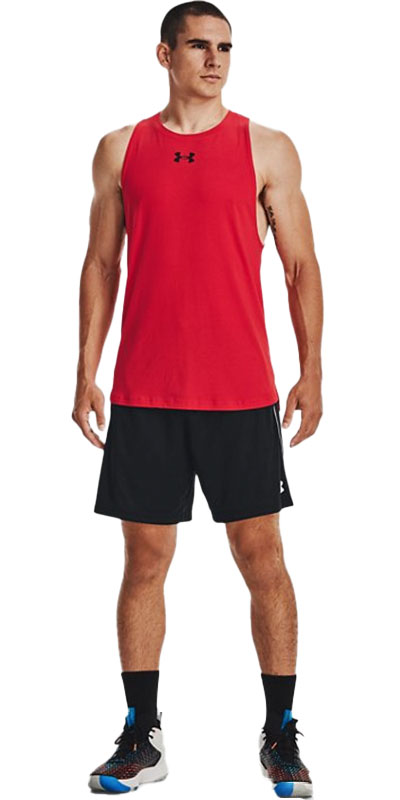 Need to add some more stellar fashion scores to your workout wardrobe? Here are some of our fav workout tanks that'll you want too!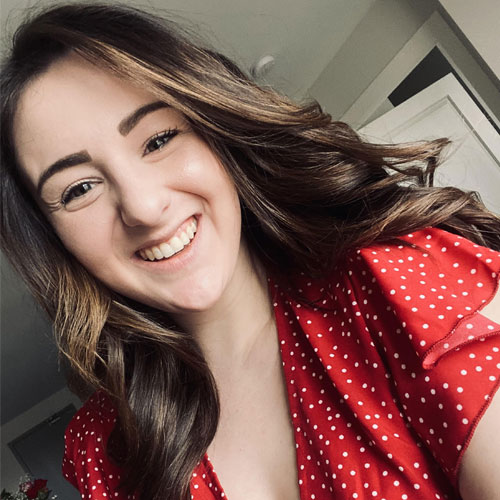 Hayleigh Butcher is a Content Writer & Brand Strategist for Blender Networks. When she's not managing blogs for FitMinutes, The-E-Tailer, Cartageous, InStyleRooms, NurturedPaws & Shoelistic, she's finding a new trail to hike with her dog, Gemma or finding the best new spot in her hometown of Bedford, Nova Scotia for an iced coffee!