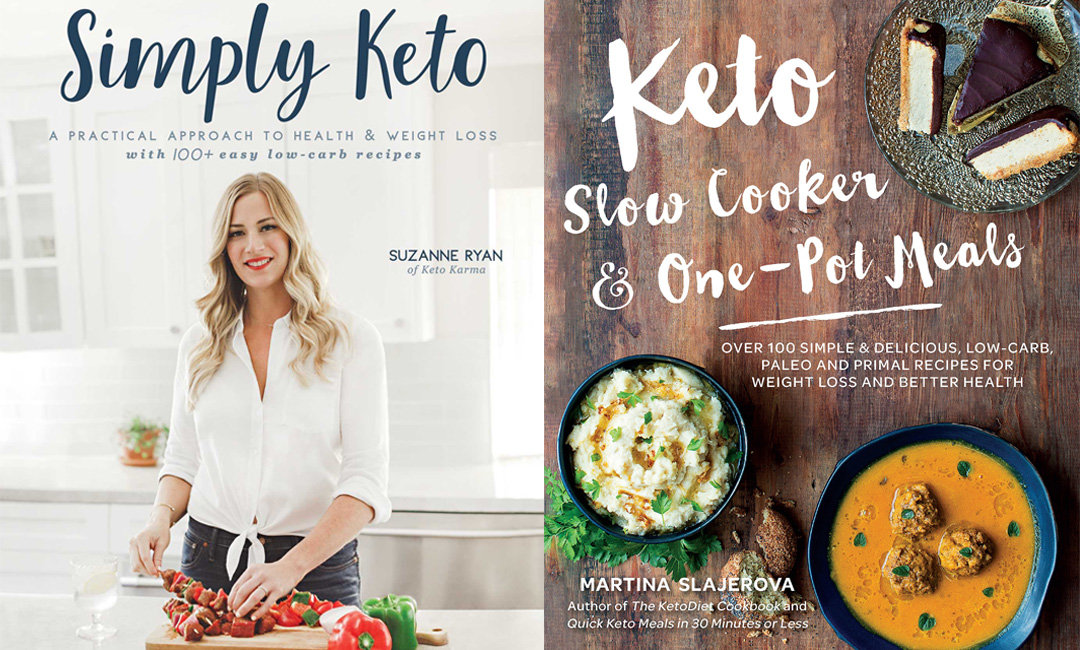 Disclosure: The below contains affiliate links, which means we'll receive a commission if you click on a product link. We hope you like our picks!
The Ketogenic Diet has become the latest health craze. Tons of people have had great success with this lifestyle change, however preparing meals while following this type of eating plan can become challenging because of the certain foods you can no longer have. If you're considering doing the Ketogenic Diet, we've rounded up the best Keto cookbooks to get you started. Check them out below!
Food bloggers Megha Barot and Matt Gaedke created this Keto beginner-friendly cookbook full of amazing dishes like Crab Mac 'n' Cheese, Hush Puppies, Chocolate Chip Cookies and Skillet Pizza.
Leanne Vogul of Healthy Pursuit, brings us over 125 recipes and five meal plans to get you started on your new diet. Expect a ton of helpful information on what to expect from the Keto diet along with delicious recipes like Coconut Lamb Curry.
Suzanne Ryan is famous for chatting about her inspiring lifestyle transformation on her keto Karma blog, YouTube channel, Instagram and now her popular easy-to-follow cookbook with beautiful images of recipes like Waffle Breakfast Sandwiches, Lox & Cream Cheese Sliders and Cold-Brew Mint Coffee.
This is about to be your favorite cookbook, Keto fans. There's nothing better than a cookbook full of easy, healthy and okay-to-eat-on-your-diet one pot meal recipes, and this one from Martina Slajerova is just that. Prep your tastebuds for Thai Pork Lettuce Cups, Pumpkin & Chorizo Meatball Soup and Korean Beef & Kimchi Stew.
You don't have to give up your favorite foods to switch to Keto, thanks to Maria Emmerich, author of this book. Expect delicious recipes like Cinnamon Roll Bread Pudding, Chili Cheese Dog Casserole and BBQ Chicken Lasagna.
Looking for more healthy recipes? Check out these 5 Healthy Winter Soups.