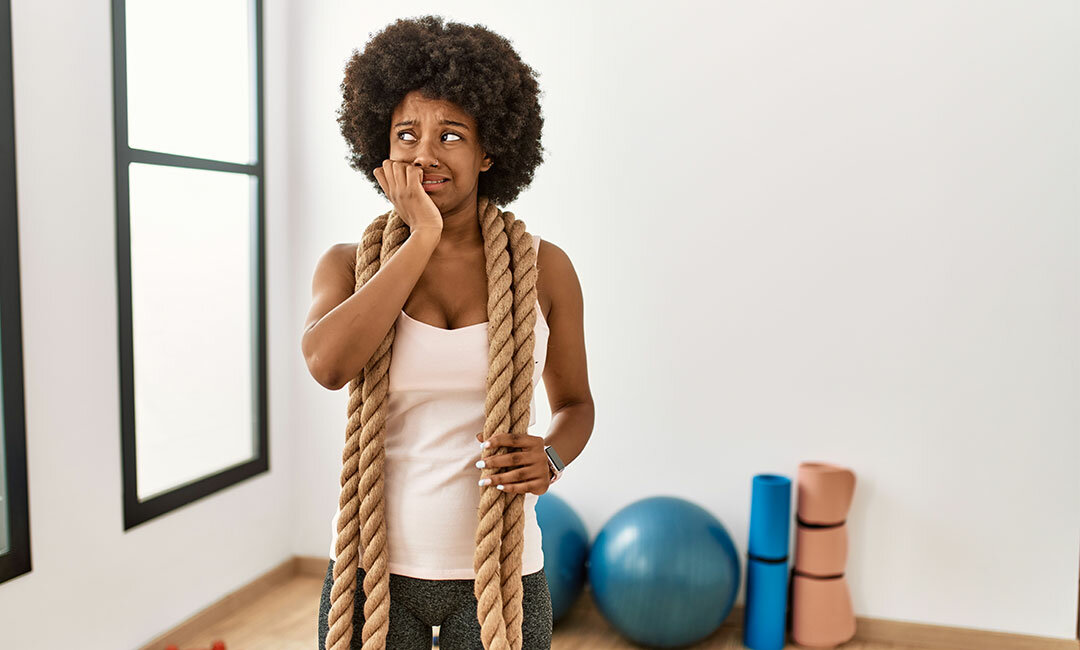 In an ideal world, the hardest part of your workout would actually be working out. However, for lots of people, the actual hardest part is walking through the doors. The thought of navigating unknown equipment, being watched or judged, or even just using the change room can skyrocket anxiety levels for some people. Gymtimidation is real and it certainly doesn't discriminate between across gender/sex, size, strength, or how fit you may be. We all experience it one time or another. The trick is to find strategies and coping mechanism to help calm your nerves and rock your workout to the best of your ability. Here are our top 5 ideas to help conquer your gym anxiety and get in a great workout!
1. Exercise during off-peak hours – or don't!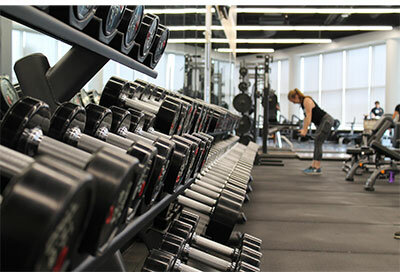 Peak hours will definitely vary depending on location and gym. Try asking the front desk when the gym is generally at its peak. Using this, you can decide when the best time is for you to get your workout in. Going when its less busy means avoiding most of the hardcore gym-goers. However, going when the gym is busier does help you blend in a bit more. It also can let you observe others on how to use equipment.
2. Bring a friend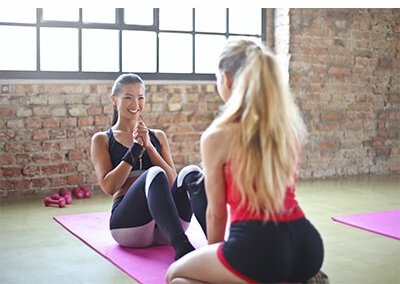 When that gym anxiety peaks, try asking a friend to accompany you for your workout. When you're surrounded by people you know, you tend to feel more relaxed and at ease, allowing you to actually enjoy your workout. Your friend/friends can provide comfort, support, and perhaps even some guidance if they're more familiar with the gym and the equipment.
3. Plan your time & your workouts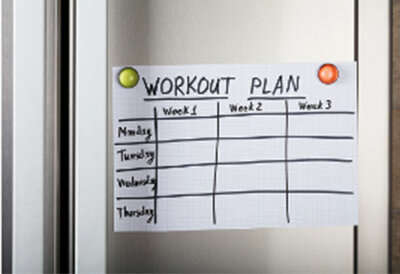 Plan ahead of time! Write down what you have to/want to accomplish during your workout. This way, you'll be holding yourself accountable and focusing more on what you need to get done rather than anyone looking at you (side note: they generally never are looking at you – everyone is in their own little world). Going in with a solid plan is not only key for time management, but it takes out the fear of the unknown. Also, if using the locker room spikes your anxiety, figure out a way you can avoid it by coming dressed to workout already.
4. Hire a trainer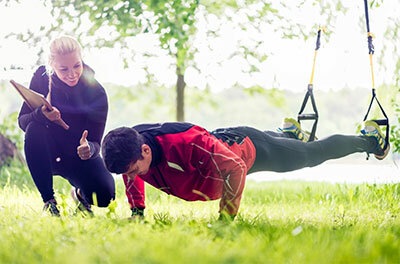 While this may not be financially possible for everyone, hiring a trainer even for just one introductory session can help you learn what exercises to do and how to do them properly. They can even show you how to set up equipment and maybe even program your workouts for optimal results.
5. Try group fitness classes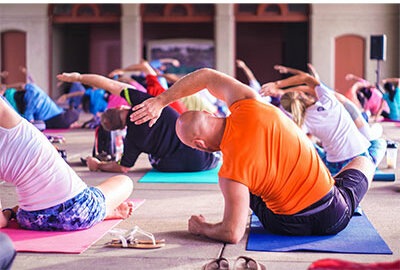 If you suffer from social anxiety, group fitness classes may not be the best choice, however, sometimes they can help alleviate the anxiety from not knowing what to do in the gym. Most gyms offer a variety of class options, so you're bound to find something you enjoy doing! Once you feel comfortable in a group setting, you'll benefit from seeing familiar faces walking around the gym.
Having trouble sleeping after your workout? Check out these foods to incorporate into your diet to help you get those 8 hours!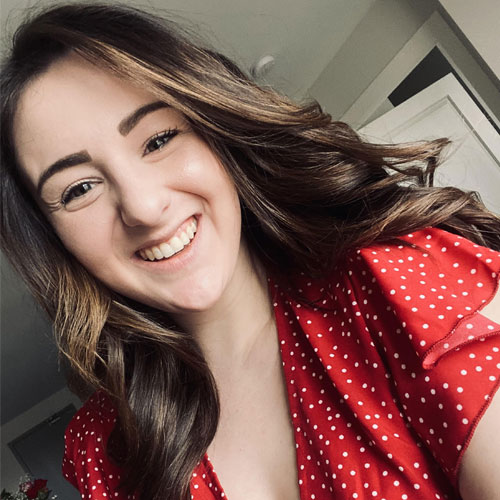 Hayleigh Butcher is a Content Writer & Brand Strategist for Blender Networks. When she's not managing blogs for FitMinutes, The-E-Tailer, Cartageous, InStyleRooms, NurturedPaws & Shoelistic, she's finding a new trail to hike with her dog, Gemma or finding the best new spot in her hometown of Bedford, Nova Scotia for an iced coffee!