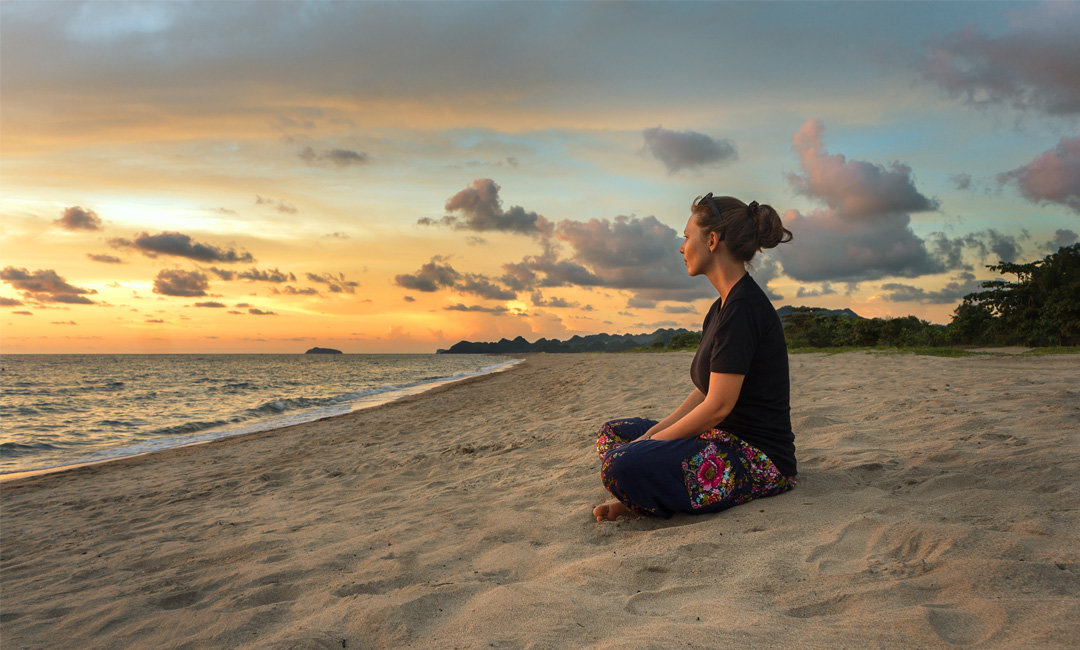 The holidays are here, and though they bring great festive times with family and friends, they can also bring stressful times with family and friends. Between get-togethers and shopping trips, make sure you take a little time for yourself to relax and decompress. Need a little help? (So do we.) We've rounded up 7 podcasts to help you stress less during the holiday season. Keep calm and holiday on, friends.
For lots of people, guided meditation is something that helps keep a good mindset day in and day out. Headspace is an awesome podcast all about mindful meditation and modern life. Hosts Kelton Wright, Alex Pompliano & Jennifer Azlant talk about happiness, regret, stress, motivation and other subjects most people deal with on a daily basis.
The On Being Podcast was the recipient of the Peabody Award, which is awarded for great conversation and information. Krista Tippett, along with very knowledgeable guests like Michael Sheen, dives into interesting topics about the core of our lives, such as what it means to be human and how people really want to live their lives.
Host Chel Hamilton provides listeners with all of the tools to help find peace. This podcast is great for people looking to give meditation a try, but also don't have a ton of time to devote to meditation practice everyday. The short 10-15 minute sessions are a great way to relieve anxiety and increase self-confidence. They aren't religious based meditation practices, so it is great for people looking to start practicing meditation without the religious focus.
Mary Meckley is a certified meditation teacher, and likes to teach her meditation practices in a dynamic way so that the listener isn't simply sitting at home on a mat, with little direction. She updates her podcast daily, in hopes that she can guide people to get to the point of their own daily meditation practices. She tackles important topics such as loneliness, anxiety, depression and inspiration.
Hosts Edward Lamb and regular guest and psychotherapist, Sean Orford, bring a mindfulness podcast to us covering important aspects of our lives such as emotional health and well-being. They aim to bring awareness to people of the importance of self-awareness and living in the present moment.
New York Times best selling author Dan Harris brings us an awesome mindfulness podcast. It provides listeners with a clear and extremely simple approach to meditation and he frequently features well known meditation teachers from around the world. It is a great podcast because it allows anyone from any background to begin practicing meditiation.
This short and easily digestible 5-minute episode podcast shares new content twice a week, all about self love. Start or end your day with everything from happy thoughts, positive emotions and good memories. This podcast is committed to making sure you notice and celebrate the small pleasures of your life.
Need a little extra help de-stressing? Check out these 6 Tips for Staying Healthy During the Holidays